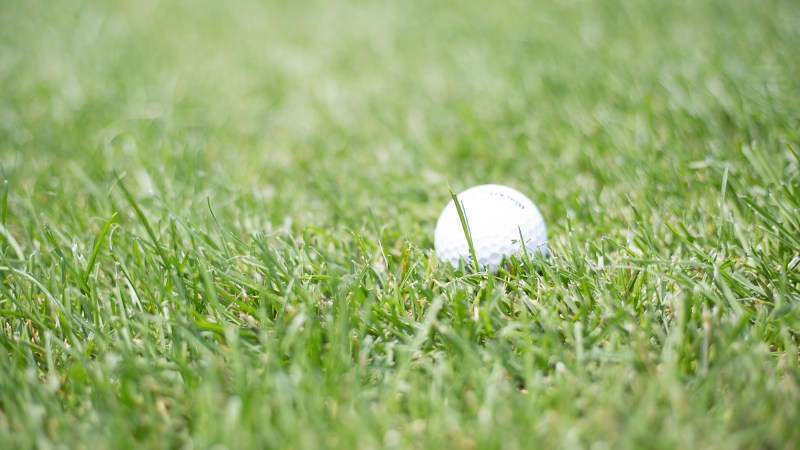 Improving your golf game isn't always easy, and it isn't always obvious what the next step should be. There are books you can try, of course, as well as plenty of videos and other things that might help you improve your game in theory. There may also be a few clubs that you're using that you should simply swap out of your bag entirely. Ultimately, though, getting better at golf means playing golf. Practice makes perfect, after all.
Unfortunately, some people have more time for golfing than others. If you find yourself short on time to actually hit the links and check out an Instagram-worthy course, or if you find that the weather isn't good enough to practice year-round, then a golf simulator may do the trick.
What is a golf simulator?
Golf simulators are really exactly what they sound like. These technologies are designed to give you a chance to practice a wide variety of swings and improve your game without hitting the course. As a result, they come in a pretty wide array of forms, and that's especially true as they get cheaper and cheaper.
In general, golf simulators involve you hitting a ball into a net or doing another sort of swinging motion and then seeing how your ball might have fared were you actually on the course. If you're looking to improve your game but can't afford to break the bank, then we've got a few simulators under $1,000 you should try. These simulators don't tap into the full potential of what a golf simulator can be, but they'll help you improve your game nonetheless.
SwingLogic SLX Microsim and Telescoping Stick – $235
A great simulator for recreational golfers, SwingLogic's simulator even comes with a toy golf club that you can use to practice your swing. Whether you use the toy club or your own real clubs is up to you. Using an SLX MicroSim sensor that attaches to your club, this simulator pairs with E6 Connect software that allows you to play on a variety of different courses for just $9.99 per month in addition to the cost of your simulator. Setup is a little bit intense, but once you've got everything working, this simulator is a great option that actually improves your game.
But It Now on Amazon
OptiShot 2 Golf-In-A-Box Simulator Package – $499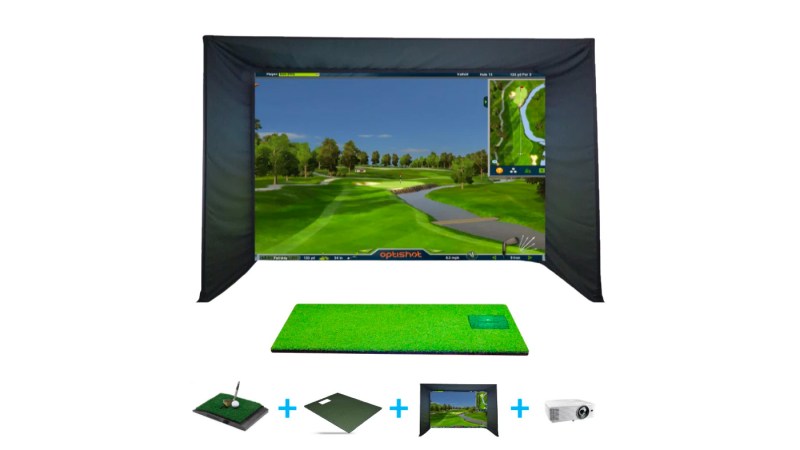 Designed to be a one-stop shop that has everything you need to golf inside regardless of the weather, this simulator package comes with both a swinging pad and software as well as an OptiShot full portable hitting net, an OptiShot hitting mat, a 10-foot USB cable to connect the simulator to your computer, two foam practice balls, and two adjustable rubber tees. This system is very easy to set up, and it allows you to start swinging balls into the net (which is 8.5 feet tall) almost as soon as you get the software set up. Although the setup is easy, you might find that this package is a bit finicky and inaccurate, so don't be surprised if you have to move the system because of poor lighting or another external factor.
But It Now on Amazon
Read more: Play Golf? These official PGA Tour men's shorts are 63% off
Exputt RG Real-Time Putting Simulatorm – $469
Not the ideal simulator to practice your drives, but this real-time putting simulator can turn you into a much better putter in a pretty short amount of time. The Exputt RG comes with a track that has a backstop at the end, and it uses a high-speed camera to analyze both your swing and the movement of the ball to simulate how your ball would perform under a variety of conditions including weather, slopes, breaks, and green speed. Getting your ball near the hole is certainly a challenge, but Exputt RG will help you more than almost any other simulator out there.
Buy It Now on Exputt
Trackman Indoor Golf Simulator – $49,999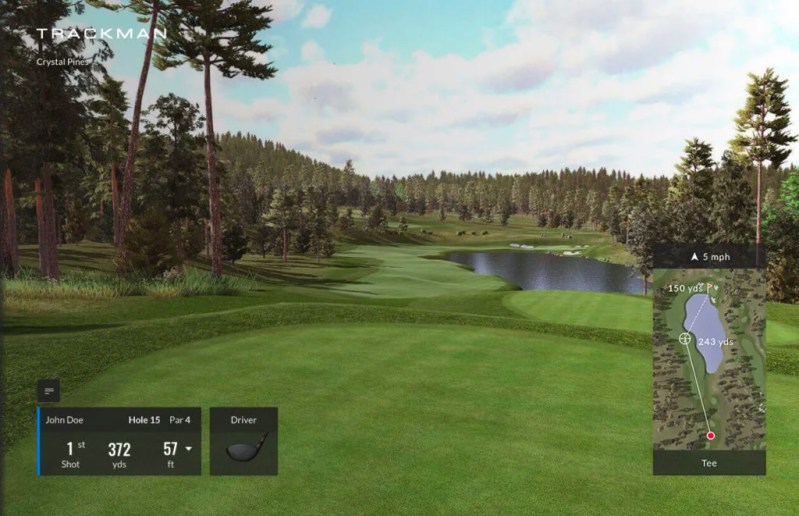 If you're not on a budget, then the Trackman Indoor Golf Simulator may be the best option for you. This option is custom-tailored so that it can fit in any space, whether it's your garage or another part of your home. Be prepared, though — once you set up this simulator, that part of your home is officially taken. Trackman's full-price indoor golf simulator is the option preferred by many professional players as well as some high-end golf teachers. The system uses a combination of radar and multi-camera tracking to determine how your ball will move, and it uses an enormous screen to show you where the ball would land. It's just playing golf without any of the concern about whether those clouds on the horizon look like rain.
But It Now from Trackman
Editors' Recommendations