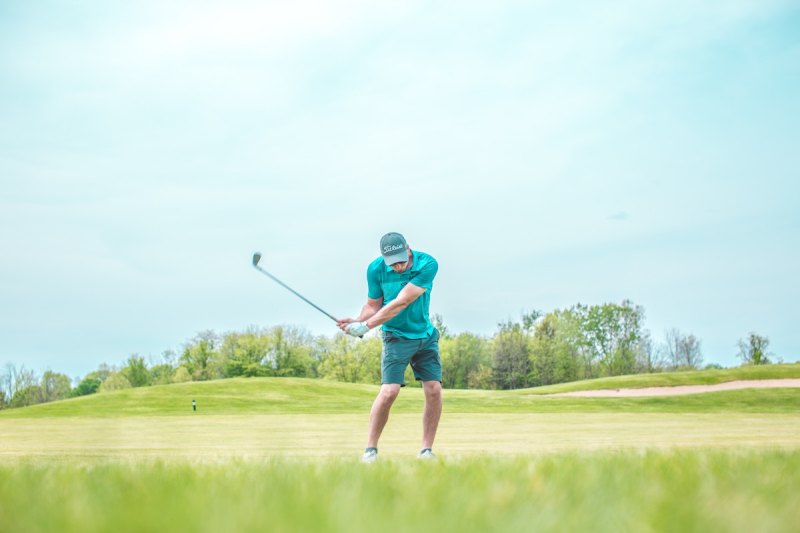 Picking up a new sport is tricky at any age, but that's especially true when you're an adult. If you've noticed that all of your friends seem to be hitting the links for a quick nine holes of golf (as you may be aware, there are plenty of Instagram-worthy golf courses out there) and are starting to feel left out, your first impulse may be to try to get yourself golf lessons. While lessons can certainly be helpful, they also can get expensive quickly. Thankfully, there's a book that covers a lot of the same information at a fraction of the cost. Five Lessons: The Modern Fundamentals of Golf, which was written by Ben Hogan in 1985, covers all of the simplest parts of the game.
In the book, Hogan, who was one of the greatest golfers in the history of the sport, walks through the fundamentals of the game, in part because he always believed that anyone with decent coordination could become a totally serviceable player. The book comes complete with diagrams and illustrations that help you grasp the fundamentals. Be careful, though — Hogan stresses that one of the keys to success in golf is patience.
Each chapter of the book focuses on one lesson, and the book is well-written enough to make it compelling for any would-be golfer. Even after you've finished the book, though, what makes it so useful is the way that you can continue to reference it as you begin to play golf yourself. The illustrations scattered throughout highlight ideal grips, forms, and everything else you need to know to handle the basics.
This book will not instantly make you a pro
Although Five Lessons is a remarkably valuable book, no book can transform you into a pro instantly. It takes plenty of patience and hard work to master golf, and this book is clear about this from its opening pages. What this book will allow you to do, though, is grasp the fundamentals of the game more quickly so that you can move on to more advanced things more quickly.
As a result, you're likely to save quite a bit of money on lessons if you buy the book, and then dedicate yourself to mastering everything that it's trying to teach you. The book is currently available on Amazon and a wide variety of other booksellers, and it retails for $10 (or sometimes even less).
With a price like that, it's worth testing out, especially if you're genuinely committed to joining your friends out on the links.
Editors' Recommendations