Hidden on the far north end of Scottsdale, AZ, The Boulders Resort & Spa may not be ideal for travelers who are primarily coming to Phoenix and Scottsdale to eat, drink, and be merry in the region's hottest and trendiest urban neighborhoods. If you're looking for a hotel that takes you to the center of the action, you should probably look elsewhere.
However, if you specifically want a resort that lets you escape the stressors of 21st-century life and wander into one of North America's most spectacularly scenic deserts, it's hard to think of a better place for your next great escape than this Arizona resort.
The lay of the land
Stretching out for some 13,000 acres amidst sandstone boulders and rock formations that date back as much as 12 million years, The Boulders' landscape alone makes it a great Arizona golf resort. While other Phoenix area resorts flex their panoramic desert views to draw in travelers, The Boulders' whole setting is so amazingly beautiful that you'll probably enjoy remarkable views no matter where you stay on the property.
If you're looking for more things to do in Scottsdale, The Boulders Resort has a full-service spa, multiple pools, a championship golf course, and multiple hiking trails right on premises. If you're looking for more stuff to do, buckle up — you're in for a long commute.
Getting to and from The Boulders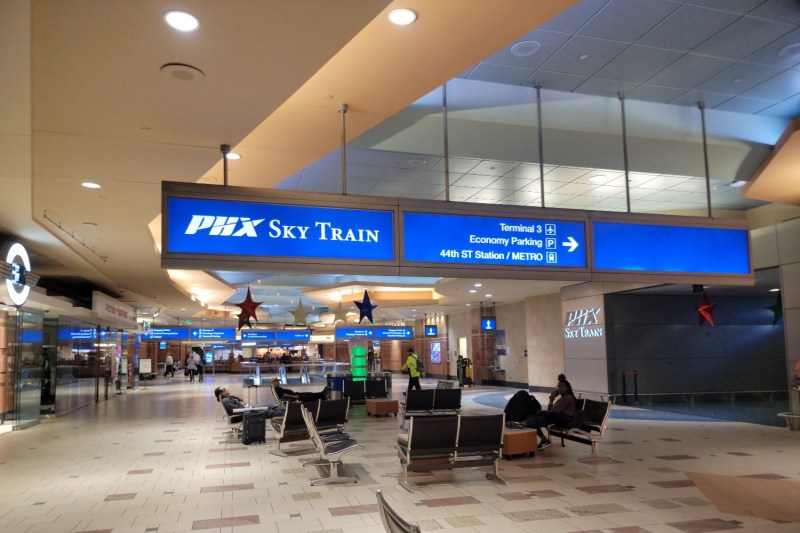 Located some 35 miles from downtown Phoenix and 25 miles from Old Town Scottsdale, The Boulders is quite far from most of the region's top attractions. If you insist on staying at The Boulders and playing around the Valley of the Sun, plan on spending a whole lot of quality time in your car. Then again, if you're specifically taking a golf trip to Arizona, you'll likely need to do a lot of driving anyways.
And yes, you will need to drive your own car here, pick up a rental car at the airport, or order car rides through Uber or Lyft; mass transit options are extremely limited on this side of the valley. If you really want to see and do more beyond the resort, you might want to consider your options in Carefree and Cave Creek, two smaller towns that don't require long drives down the freeway to reach.
What to do
Speaking of what to do, here are some ideas for staying active on the property and off-campus.
Golf
If you're into golf and golf trips, you'll probably love staying at this Arizona golf resort. With two Jay Morrish-designed courses that blend inviting greens with captivating desert landscaping, The Boulders Club is perfect for players at all skill levels. I can personally attest to this, as I had my very first golf lesson here.
If you're also new to golf, you'll be in very good hands at The Boulders. Led by the highly acclaimed veteran golfer Donald Crawley, their team of instructors will help you figure out what you need to do to hit the ball and help you figure out what you're doing on the course. Before I came here, I was afraid to even pick up a golf club. Now I feel better about what to do next time I'm invited to tee time.
Spa and fitness center
Whether you want a long massage, a private rock-climbing lesson, or merely a pleasant morning swim at one of the most scenic pool areas in all of Arizona, The Boulders' spa and fitness center are here to help. If you're seeking great adventures, I highly recommend the Sonoran Explorin' tour with Brandy and a hike through the area. (You can call concierge and request a guide.) If you simply want to chill, head to the spa pool and enjoy the phenomenal views all around as you swim and/or soak in the delightfully heated waters.
McDowell Sonoran Preserve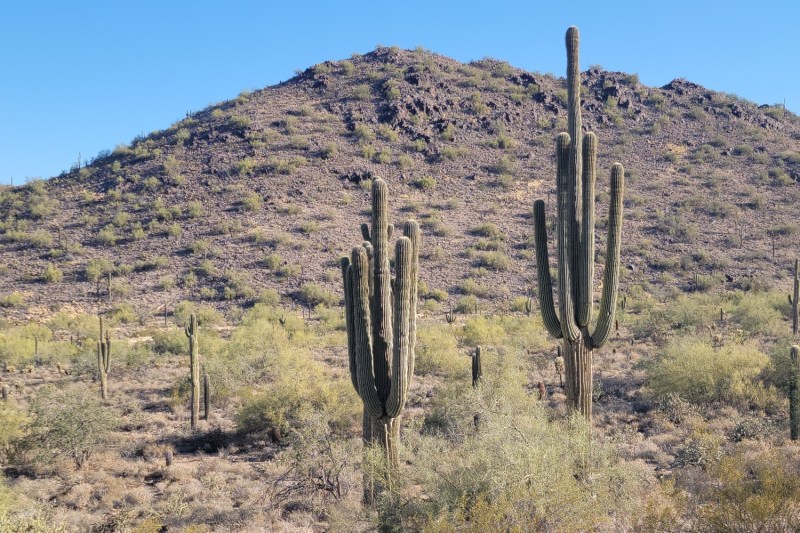 This is by far the largest and best-preserved expanse of Sonoran Desert in Scottsdale. If you need a mostly flat and well-paved trail, the Bajada Nature Trail and the Saguaro Trail are great for leisure walkers. If you want something more challenging, try the Tom's Thumb and East End trails for the ultimate outdoor workout with epic Sonoran Desert scenery.
Carefree and Cave Creek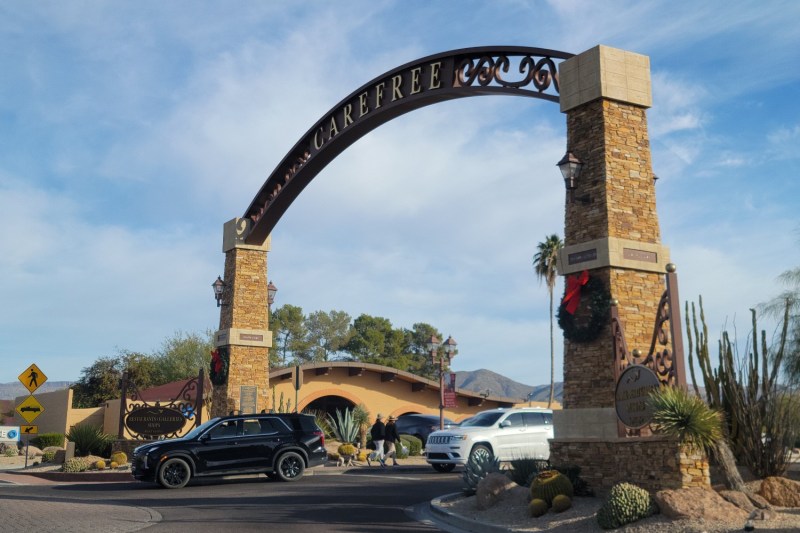 While Scottsdale and Paradise Valley offer a cultured and refined "Old West" experience, Carefree and Cave Creek show a different side of Arizona "cowboy culture." Carefree has a quaint central village where you can park the car and walk around the collection of boutiques and restaurants. Cave Creek is more spread out, but it actually has a legendary collection of country music and sports bars along Cave Creek Road. They're not quite like what you'll find in Old Town Scottsdale, but they have their own unique charm that travelers will appreciate if they like to party "country style."
Where to stay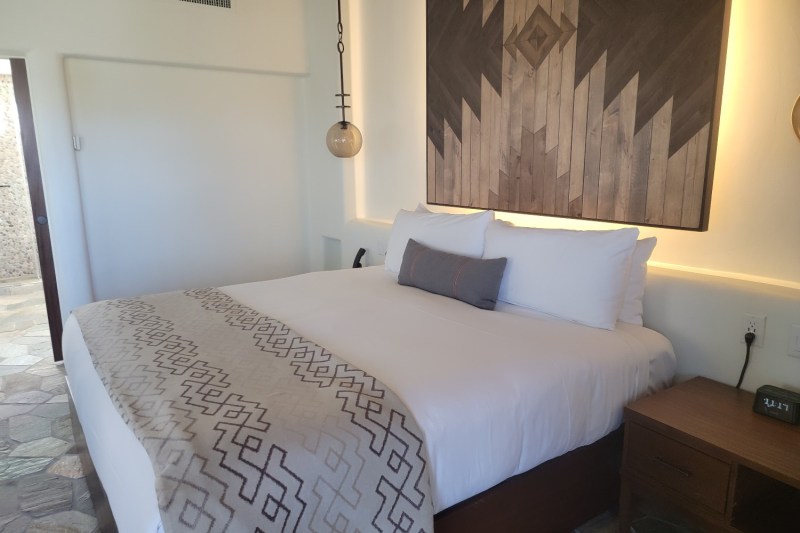 The Boulders Resort features four types of accommodations for guests: Casitas, executive suites, villas, and haciendas. The 550-square-foot casitas operate as their standard hotel rooms, and they're quite spacious. They look and feel more like studio apartments, as they have large bathroom and closet spaces, and each room has its own patio. Executive suites are essentially casitas with double the square footage, larger dining areas equipped with boardroom tables and wet bars, and larger patios with beehive fireplaces.
If you want even more space, you can play in full baller mode at The Boulders' villas and haciendas. The villas look and feel more like luxury condos with their full kitchens, patios with gas grills, fully equipped laundry rooms, and 1,800 to 2,200 square feet of living space. The haciendas are basically private residences with 3,000 to 3,800 square feet of living space, fully detached units, fully stocked kitchens, and private garages.
On the downside, the rooms and suites look and feel a bit dated in some areas, and occasionally, you might spot some wear and tear in need of repair. As noted earlier, this property is quite large, spread out, and far from most everything else in the valley — though thankfully, the site does offer in-resort shuttle service for easier rides around the complex.
Where to dine
Again, the bad news here is that The Boulders is quite far from most everything else in Scottsdale, and it's still a bit of a drive to more dining options in Carefree and Cave Creek. However, the good news is that this Arizona golf resort has some good on-campus dining options.
The Grill Restaurant & Bar
Situated right by The Boulders Golf Club, The Grill features amazing views of the 18th hole and a fun selection of dishes for lunch and dinner. If you prefer something light, the Gochujang tempura cauliflower is quite tasty and satisfying. If you need something heartier, the brown butter seared scallops and the pappardelle are quite good.
Best for: Lunch and dinner
Price: $$
Palo Verde
Given that it's The Boulders' flagship restaurant, you can tell this is a special place. Featuring great views of the property outside and a bright and cheery dining room inside, Palo Verde is great for grub and refreshments all day. It has a surprisingly strong breakfast menu, plus a traditionally classy dinner menu. If you're hungry any time in between, Palo Verde's kitchen opens for service if you're up for ordering lunch at the Lodge Pool.
Best for: Breakfast, lunch, and dinner
Price: $$$
How to plan like a pro
Since The Boulders is pretty far from most of the rest of the Phoenix metro region, it's wise to plan accordingly. If you can, rent a car to get around. If you can't or won't rent a car, get ready to use Uber and/or Lyft frequently. While the on-site gift shops are pretty pricey, there are a handful of grocery and "big box" stores in the area — such as a Basha's at Carefree Marketplace and a Safeway, a Target, and a CVS at The Summit on Scottsdale Road — where you can score better deals on souvenirs, toiletries, and goodies to stock your refrigerator with.
If you really don't feel the urge to venture off campus, please pack wisely. Make sure you pack all your essentials into your suitcase(s), and plan on pulling out your most comfortable walking shoes and sandals to take full advantage of The Boulders' beautiful and extensive trails that lead to this resort's on-site amenities.
Our honest assessment of The Boulders in 2023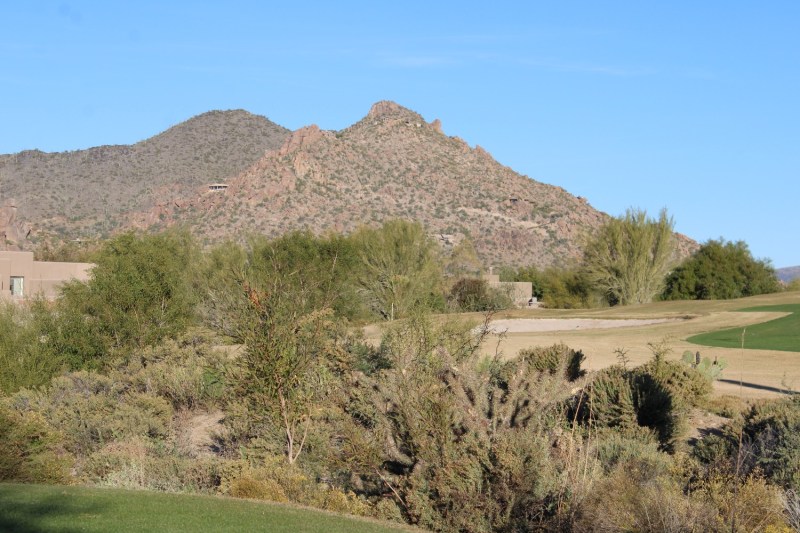 It's a good idea to think long and hard about what you want to do and where you want to go during your Phoenix trip. If you really want to go out and about throughout the valley, you probably have better options in (or at least close to) downtown Phoenix, the Camelback Corridor, Old Town Scottsdale, or wherever else you want to visit.
If you truly want or need to "get away from it all," you will likely enjoy a scenically serene getaway at The Boulders. The landscape is basically unmatched, and the resort offers plenty to do outside to keep you active without wearing you down.
If you want more tips for your next trip, check out the best US cities for foodies or the absolute hottest places on earth. You can also check out these tips for surviving any air travel woes, our ultimate travel essentials checklist, and these five mistakes to avoid on your next road trip Wherever you go next, we wish you safe travels and a terrific journey.
Editors' Recommendations