At the front of every plane, typically hidden mysteriously behind a curtain, is a seating section that most travelers have wondered about but few have experienced. I am, of course, talking about business class, which tends to be astronomically more expensive than economy with the promise of delivering a luxurious flight. The question is, is business class worth it?
I recently flew in the Turkish Airlines business class to find out exactly what all the fuss is about. Turkish Airlines famously flies more routes than any other airline, and their recently launched business-class lounge in the Istanbul airport has had travelers talking; word has gotten out that it is, to put it simply, pretty darn nice. So does it live up to the hype? Here's what I found.
The business class lounge at the Istanbul Airport
Constructed less than a decade ago, the Istanbul Airport is one of the busiest airports in the world, but it's also one of the best. That's not just my opinion — it's won several awards thanks to its outstanding organization, easy navigation, cool features like an onsite anthropology museum, and sleek aesthetic. While it certainly gets busy, it turns out that the Turkish business-class lounge is a supremely pleasant place to avoid the crowd.
Located on a second floor overlooking the airport, the lounge offers an array of comfy sitting options, including some quiet couch areas where you can kick back and sleep. Various food opportunities are scattered around, with an array of dishes prepared fresh right in front of you, the selection of which changes daily. In the corners you'll find carts full of self-serve wine, and there are a few liquor cabinets here and there. Coffee abounds. There's also a massive salad and olive bar. If you have time between sampling all the foods, you can practice your swing at the digital driving range. There's a luggage storage area, a multi-television viewing theater, a business center, showers, and a playground for kids.
Overall, it's an outstanding place to kill a few hours. I can't overemphasize how top-notch the food offerings were, and the overall vibe was delightfully chill. We enjoyed it so much, in fact, that we nearly missed our flight. No joke.
Turkish Airlines business class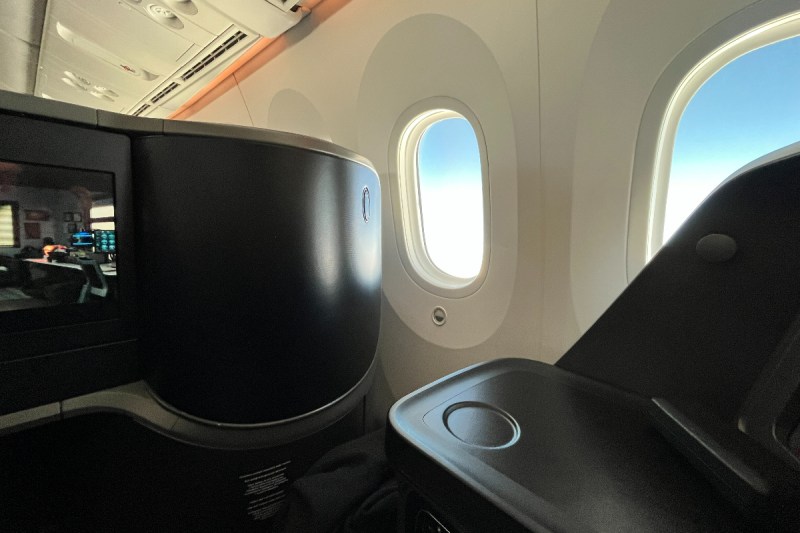 There were a lot of little things that made the Turkish Airlines business class experience great — the quality headphones, the in-flight wifi access, and the superior service from the friendly, endlessly helpful crew, for example — but two specific factors made it well worth the cost.
First were the spacious, comfortable, and relatively private cubicles. Each seat has its own roomy setup with expansive tabletop and storage areas, a widescreen TV, and a bunch of other niceties. Best of all: No seatmate. Once it's time to get some shuteye, the seat converts into a lie-flat bed. This aspect alone — the ability to lie perfectly flat and sleep — made it one of the best flights I've ever had. Thirteen hours from Istanbul to Seattle? No sweat.
Then there was the food. Business class has its own onboard chef who prepares a series of elaborate, multi-course meals. A selection of breads with quality butter, olive oil, and little salt and pepper shakers. Freshly made salad. A bowl of soup; we had a rich sweet pumpkin soup. An appetizer — in our case, a salmon tartar. A sizable entrée; I had the islim kebab, oven-roasted lamb shanks in grilled eggplant. Dessert. So many snacks and drinks in between. There was even a little candle to light your spread. It was charming, even if it was just an LED.
Over the course of our flight, we had two such meals interspersed with numerous additional bites and plenty of sleep. The in-flight food ranges in quality compared to the consistently excellent feasts offered in the airport lounge, but considering it was being prepared in a puny in-flight kitchen, it was an admirable offering. Certainly the best food I've ever eaten on a plane.
Are business class flights worth it?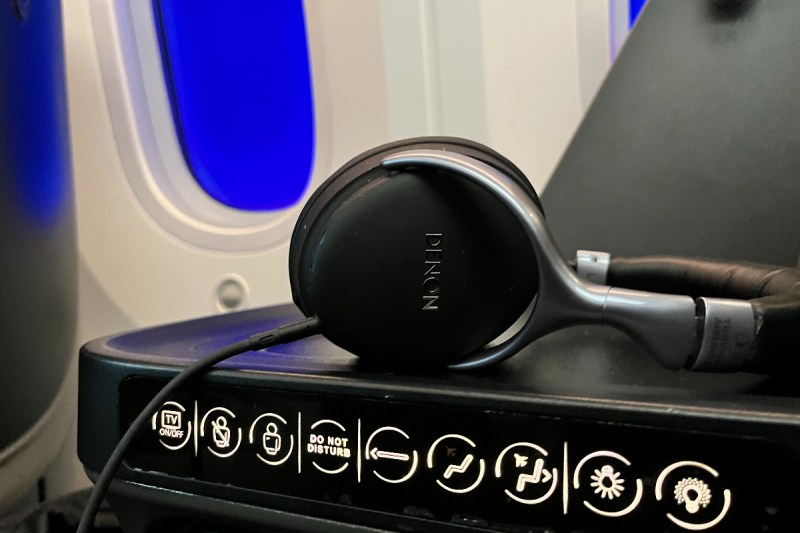 Now to answer the final question: Is business class worth it? The sticker price is pretty shocking, clocking in at $3,000–$5,000 for international tickets, but I'd have to say that yes, it's worth the many pretty pennies required — under two circumstances.
First, you're a frequent flier who can afford it, likely because your work covers the tab. There's a reason it's called "business" class. Air travel sucks, and people who are required to do it regularly for work will absolutely appreciate the relative ease and comfort a business class ticket ensures.
Second, you're splurging on a special occasion and it's a long flight. If you're winging off on some once-in-a-lifetime adventure such as a honeymoon, anniversary, or an otherwise particularly exciting trip, business class will go a long way in terms of upping the quality of the experience. It will make the whole trip more memorable and outright fun.
That being said, I don't think it's worth shelling out for shorter flights. Anything under five hours, come on — just suffer through it with the rest of us. Business class on shorter, smaller flights tends to be less extravagant anyway. But if you're jetting around the world with legs of your flight extending beyond 8–10 hours, business class will transform the whole endeavor from a chore into a pleasure.
One thing is unquestionable: Once you've flown business class, you'll never want to be back in the cattle car again. I'll fly a mere six hours to Mexico City next week, and I'm already missing those lie-flat seats.
Editors' Recommendations