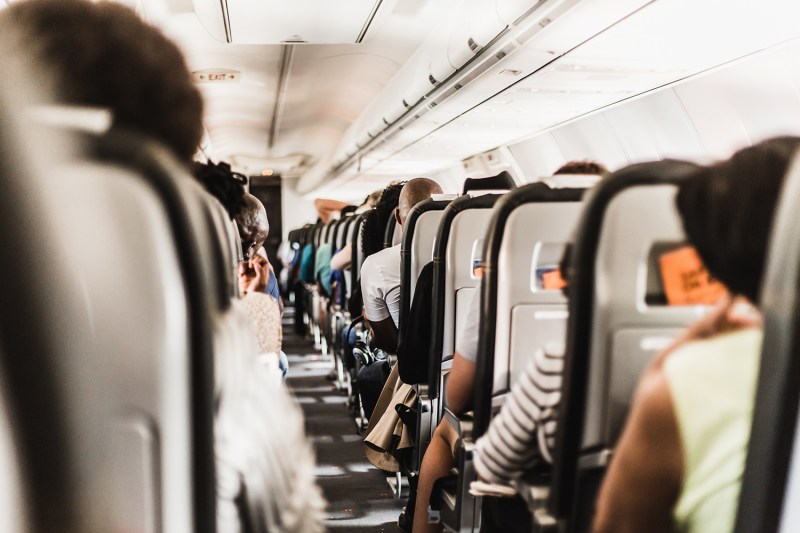 Transpacific flights are no picnic. If you've ever suffered the hell of a 17-hour long-haul from, say, San Francisco to Singapore, you've gotten a taste of life aboard the International Space Station. Now, Qantas Airways wants to go even further with the world's first 20-hour, nonstop ultra-long-haul flights. But, they aren't sure the human body can even cope with that much time in the air.
With its newly confirmed Project Sunrise, Qantas is planning nonstop "ghost flights" from London to Sydney and a world-first New York to Sydney as early as October. These research routes will carry up to 40 non-commercial passengers, including flight crew, Qantas employees, and other volunteers. All will undergo pre-flight medical testing. Once aboard, they'll be outfitted with wearable technology to monitor their health, including physical activity, in-flight entertainment consumption, food and beverage selections, sleep patterns, and ambient lighting to understand the flight's effects on their overall well-being and body clocks. Pilots will also be fitted with EEG devices to monitor their alertness through brain wave patterns. Scientists on the ground will keep tabs on the passengers throughout the flight. Qantas has also promised all carbon emissions from these mostly empty flights will be offset.
According to Qantas CEO Alan Joyce, these ultra-long-haul flights — sometimes called "marathon voyages" — are the final frontier in aviation. Several premier airlines, including Qatar, Emirates, and Qantas, already operate long-range routes of more than 17 hours. Last year, Singapore Airlines launched its record-setting Singapore to Newark route that covers a whopping 9,500 miles with more than 18 hours in the air. That wouldn't seem so bad if we could all score beds in the cargo hold.
According to Joyce, "For customers, the key will be minimizing jet lag and creating an environment where they are looking forward to a restful, enjoyable flight." For economy passengers without the luxury of a fold-flat bed, that seems like a tall order. Current long-haul flights already push the limits of what air travelers can physically handle. Overall, modern air travel seems to be getting worse. Major airlines are actively spying on passengers, standing-room-only "seats" might soon be a thing, and aircraft mechanics are sabotaging planes just to get more overtime. At the same time, passenger patience is stretched ever thinner, and tempers are increasingly frayed.
What exactly is the breaking point where the typical passenger snaps and flights begin erupting into caged-death-match-style anarchy? Qantas will soon find out. It's optimistic about launching its first ultra-long-haul flights as early as 2020.
Editors' Recommendations