Betway has recently revealed the top 100 most beautiful Natural heritage sites based on the number of Instagram hashtags, and the United States and Italy dominate the top 5 spots. If you're considering a trip this year, why not go and see what all the fuss is about? This post will explore the top 5 results of Betway's study and provide some valuable planning information for all of these heritage sites.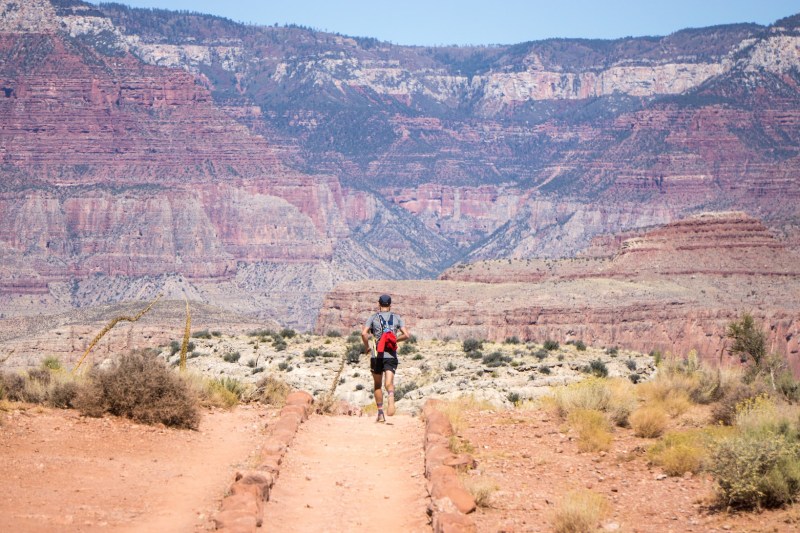 Grand Canyon
What list would be complete without the Grand Canyon? About 5 million people visit the Grand Canyon every year, so it's not a surprise that it's one of the most Instagrammed places out there. Coming into first place with a whopping 4.3 million hashtags, the Grand Canyon is sure to blow your mind.
Weather and climate: The Grand Canyon's weather can vary greatly depending on the season and elevation. Summers can be extremely hot, while winter conditions can be cold and icy. Check the weather forecast before you go.
Park entrance fees: Check the official website for the most up-to-date information on entrance fees and passes.
Accommodation: Lodging within the park can fill up quickly, so it's wise to make reservations well in advance if you plan to stay overnight. There are also nearby towns where you can find accommodations.
Trail conditions: If you plan to hike down into the canyon, be aware of the challenges. It's important to be in good physical condition and adequately prepared with water and appropriate footwear.
Hydration and sun protection: The Grand Canyon is at a high elevation and can be very dry, so staying hydrated is crucial. Additionally, sun protection is vital due to the high elevation and intense sunlight. Wear sunscreen, a wide-brimmed hat, and sunglasses.
Cellular reception: Cellular reception can be limited or unavailable in certain parts of the Grand Canyon. Don't solely rely on your phone for navigation or communication.
Ranger programs: The park offers ranger-led programs, talks, and guided hikes that provide valuable insights into the canyon's geology, history, and ecology.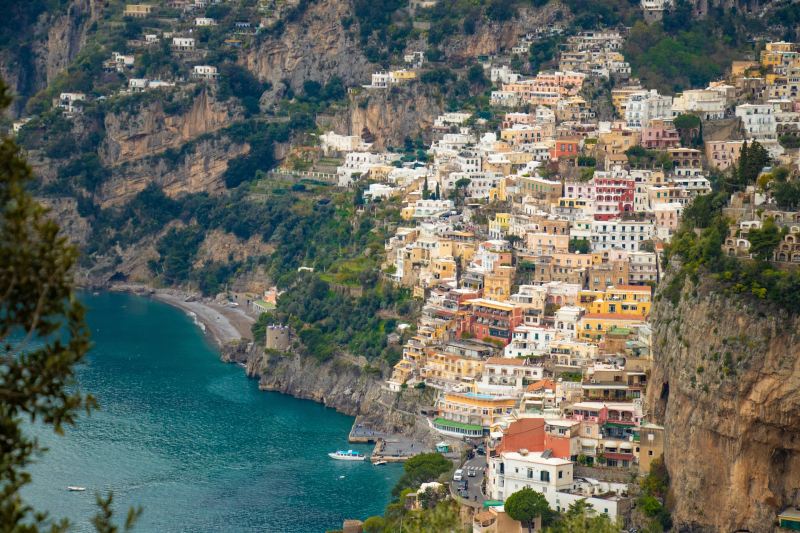 Amalfi Coast
The gorgeous Amalfi Coast is the second most Instagrammed heritage site. With 7.3 million hashtags, this Italian coastline is the perfect place to drink in that amazing sea breeze.
Best time to visit: The Amalfi Coast is a year-round destination, but the best time to visit is during the shoulder seasons of spring (April to June) and fall (September to October), when the weather is pleasant and the crowds are thinner.
Accommodation: Choose your base town carefully. Popular options include Amalfi, Positano, and Ravello. Accommodations can be expensive, especially in peak tourist season, so book well in advance.
Sightseeing: Don't miss iconic sites like the town of Positano with its colorful houses, Amalfi's cathedral, and the stunning Villa Cimbrone gardens in Ravello.
Hiking: The Amalfi Coast offers fantastic hiking trails with breathtaking views. The Path of the Gods (Sentiero degli Dei) is a popular trail that offers stunning panoramas of the coastline.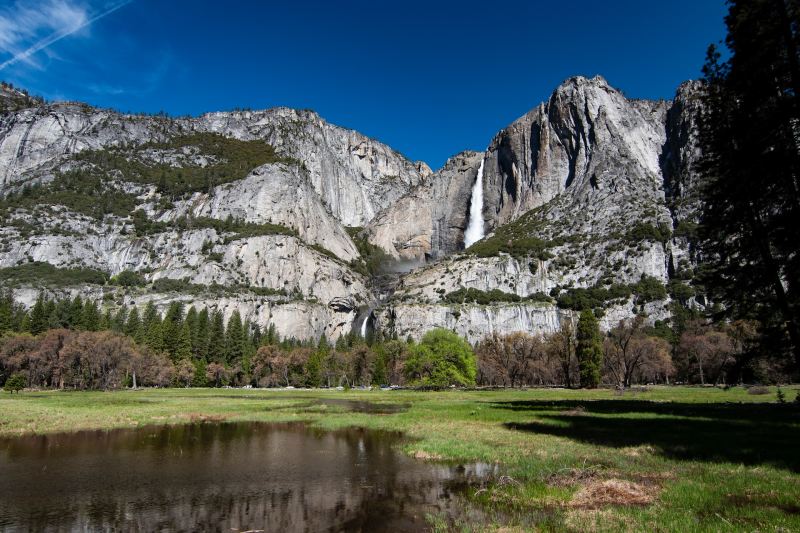 Yosemite National Park
For our next most Instagrammed spot, we'll jump back to the United States for the breathtaking views of Yosemite National Park. With 3.4 Instagram hashtags, this national park does lag behind our two leaders, but don't count it out.
Time of year: The time of year you visit will greatly impact your experience. Yosemite's peak season is during the summer months (June to August), but spring (April to June) and fall (September to October) offer milder weather and fewer crowds.
Accommodation: Campsites and lodges inside the park tend to book up quickly, so always book reservations well in advance.
Permits and reservations: Bear in mind that some activities, like camping in popular areas like Yosemite Valley and Half Dome, require permits.
Weather and clothing: Yosemite's weather can vary greatly, even within a single day. Pack layers to accommodate temperature changes. Be prepared for rain, especially during the spring and fall, and for the possibility of snow at higher elevations.
Wildlife safety: Yosemite is home to diverse wildlife, including bears. Learn about wildlife safety, proper food storage, and guidelines for interacting with animals.
Maps and navigation: Familiarize yourself with the park's layout, trails, and points of interest using maps and GPS systems. Cell service can be limited in certain areas of the park.
Dolomites
Nestled in the Italian Alps, the Dolomites wow photographers and travelers with their towering peaks and dramatic rock formations. Without 3.1 million hashtags, the Dolomites definitely earned their place as the fourth most Instagrammed location in the world.
Season and weather: The Dolomites experience distinct seasons. Summers (June to August) bring mild temperatures and lush greenery, making it ideal for hiking and outdoor activities. Winters (December to February) attract skiers and snow enthusiasts. You also won't want to miss the fall foliage.
Accommodation: The Dolomites boast a range of accommodation options, from charming alpine lodges to luxurious resorts. As always, it's important to book your accommodations well in advance.
Cultural sensitivity: The Dolomites are not just a picturesque landscape; they're also home to vibrant local communities with rich traditions. Respect local customs, traditions, and the environment.
Permits and regulations: Some hiking trails or areas might require permits, and there could be specific regulations to follow to preserve the ecosystem. Research and adhere to any guidelines to ensure you leave only footprints.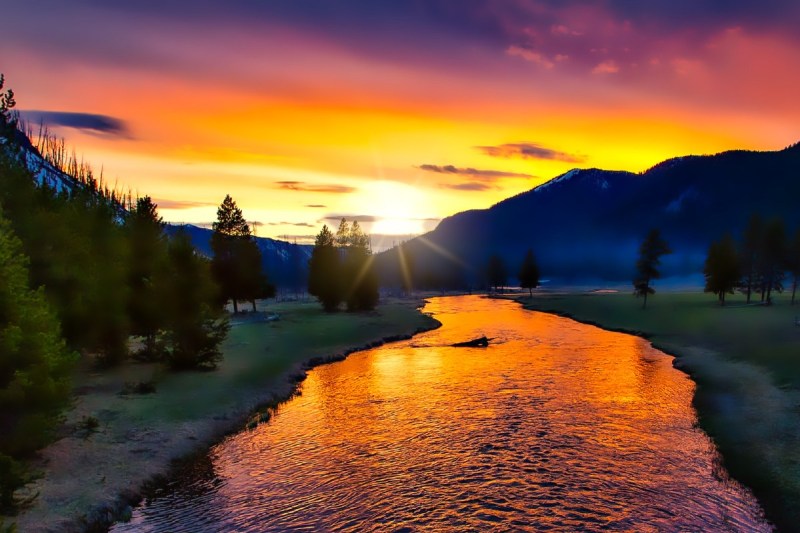 Yellowstone National Park
Last, but not least, Betway ranks Yellowstone National Park as the fifth most Instagrammed location, with 2.2 million Instagram hashtags. Boasting the famous Old Faithful, Grand Prismatic Spring, Yellowstone Lake, and Lamar Valley, this heritage site is a must-see for all travel enthusiasts.
Timing and seasons: Yellowstone experiences distinct seasons, each offering a unique experience. Summer (June to August) is the peak tourist season with warm weather and most attractions accessible. Spring (April to June) sees fewer crowds, but some areas might still be snow-covered.
Lodging and accommodation: Accommodation within the park fills up quickly, so plan carefully. There are also options for camping both within the park and in surrounding areas.
Park entrances: Yellowstone has multiple entrances, and your choice can affect your travel route and access to attractions. Be sure to plan your route according to the entrance you'll be using.
Itinerary and attractions: Map out your itinerary based on your interests, whether it's geothermal features, wildlife watching, hiking, or photography.
Permits and passes: Depending on your activities, you might need permits for camping, fishing, or backcountry travel. Consider getting an annual National Parks pass if you plan to visit multiple parks.
Editors' Recommendations