It used to be that summer camping trips – good friends, a few coolers of beer, and your favorite gear to keep the fireside party rolling well into the the night – were a right of passage and staple of every American summer.
Somewhere in the last few decades though, the camp experience has become less a priority for many of us. It seems that many young, would-be adventurers are eschewing long weekends on the trail not because they don't have the desire, or that they are too busy, but many simply don't know where to start. Whether it's trip planning, outdoors skills, or finding the right gear, putting together everything for your very first group adventure can be daunting. We recently spent the weekend in Joshua Tree, California with the team from The Outpost for a few days of desert camping, and were thoroughly impressed with their model of building an outdoors event around a cohesive group of campers, outdoors brands, and adventurous activities.
The Outpost's concept of marrying conscientious brands, well known adventurers, and a weekend of fun isn't anything new (we are particularly fond of Outdoor Retailer). However, their intimate model – we shared basecamp with just over a hundred attendees, brand reps, and industry athletes and influencers – and emphasis on the experience and sustainability was refreshing.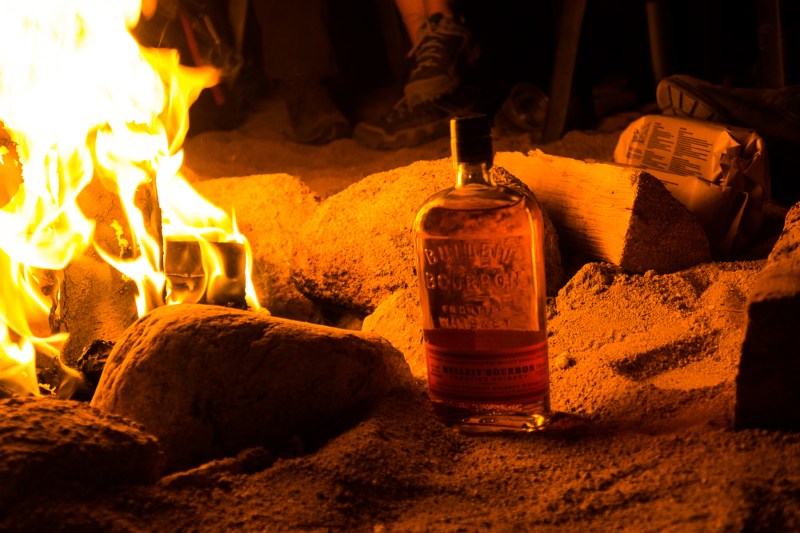 We started our first afternoon getting checked into our little tent city, and signing up for some of the different activities for the weekend. From bouldering in Joshua Tree National Park, to Dutch Oven Cooking to ripping through desert roads on Ural Motorcycles, each day was packed with opportunities to discover new hobbies, meet new people, and rediscover out love for camping and outdoors adventures.
After a couple of days playing in the arid desert, learning new skills – we especially enjoyed a Q&A session with the founders of Revive Kombucha – and a seemingly never ending party, unfortunately The Outpost came to an end. Everyone who attended though left with a renewed sense of adventure and excitement. Whether you're looking for a relaxing retreat, hoping to network with admired brands, or just looking to recharge your own creativity, the crowd that The Outpost draws in is a perfect group of like-minded modern outdoorsmen (and women). Be sure to check on their upcoming events this summer in New York, Utah, and Northern California.
Editors' Recommendations