Buying a mountain bike for the first time or upgrading to a new one can leave you sifting through many decisions. Since quality mountain bikes can run on the expensive side, having all the information you can gather will help you get through the choices.
These decisions can range from the type of mountain bike that works best for you to the length of cranks you like. You can always upgrade any bike to match your riding style and fit better, but three things are difficult or impossible to change once you've decided. Keep reading to learn what your most important considerations should be.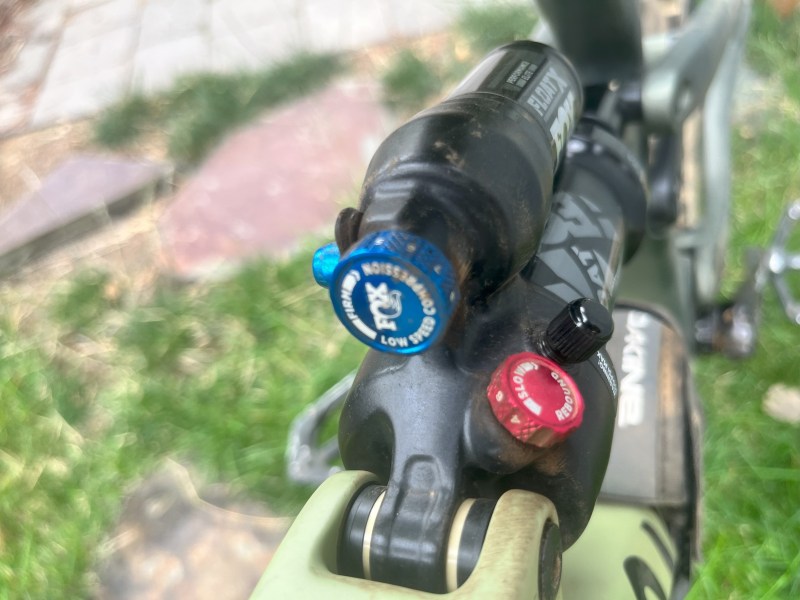 Hardtail or a full-suspension mountain bike
For many people, a hardtail is their first mountain bike. Hardtails only have a front suspension or fork, thus the name "hardtail." Having just front suspension not only makes a hardtail mountain bike a bit lighter, but it also is cheaper. Less moving parts, fewer parts in general, including a rear shock, make for a much less expensive bike.
Hardtails also make you improve at mountain biking in general. Less suspension means less forgiveness on the trail. As you progress, this usually results in the hardtail rider dramatically increasing their skills. The skill increase mainly comes from learning to choose the best lines quickly as you head down the trail. Precise movements and decisions are what count on a hardtail. If you choose a lousy line, you are much more likely to get bucked off than a full suspension.
A hardtail mountain bike is usually a more efficient pedaling bike and a better jumping bike. And with hardtails being generally cheaper, you can get a higher-end hardtail for the price of an entry-level full suspension. But that doesn't mean you should count out full-suspension mountain bikes. Yes, they are heavier and more expensive, but they are generally more capable than their hardtail counterparts. A full suspension can go where a hardtail can't.
A full-suspension mountain bike is more versatile than a hardtail, meaning it may be your only bike. While hardtails may pedal and jump better, that doesn't mean full-suspension mountain bikes aren't efficient or poppy. Learning to jump a full-suspension mountain bike is a learning curve, especially if you come from a hardtail. Learning to time the travel of the rear shock through the lip of the jump can be tricky, but it eventually becomes muscle memory.
Do you want a mountain bike that can go to the bike park and pedal a 30-mile trail ride? You should probably look into getting a full-suspension bicycle.
While a hardtail teaches you good line choice, you will eventually reach its limits. Consider a full-suspension mountain bike if you want to go faster and bigger on rougher terrain.
Aluminum or carbon fiber mountain bike frame
Two mountain bike frame materials have dominated mountain biking — aluminum and carbon fiber. And while the differences have been significant in the past, we now see the two materials as near equals today.
Aluminum led the way for most of modern mountain biking history. Simply put — aluminum was used for ease of working with the material, lower cost, and strength. Plus, as an industry standard, new mountain bike manufacturers would follow the trend.
While aluminum had its strength, that strength also came with substantial weight. As time ticked on, mountain biking trends began to favor lighter weight, and more carbon fiber frames became the norm.
Carbon fiber mountain bike frames were quite a bit lighter than aluminum. The material had downsides, however. Initially, carbon fiber costs quite a bit more than aluminum. The process of creating carbon forms to make the frames was costly. Much of these higher costs were due to carbon fiber still needing to be common within the industry.
Strength was also an issue with carbon fiber, as weight is exchanged for strength. The frames were light but broke and were much more expensive than aluminum frames. But carbon fiber was much stiffer and absorbed the rattling from chunky trails much better than aluminum, so the industry marched on.
Fast forward to today, and we're seeing the rise in popularity of both materials, though both have been improved.
Carbon fiber has grown significantly stronger, and with the material becoming a norm within the industry, has decreased in cost. While a carbon fiber mountain bike frame is still more expensive than aluminum, the gap is no longer so drastic.
Aluminum has seen quite a few improvements as well. Aluminum frames have stayed strong, but have also gotten lighter, and now only weigh a pound or two more than carbon. Frame flex is now much less with aluminum, as well as the feeling of being rattled by the trail. Other carbon fiber components, like wheels, can also help dampen this feeling.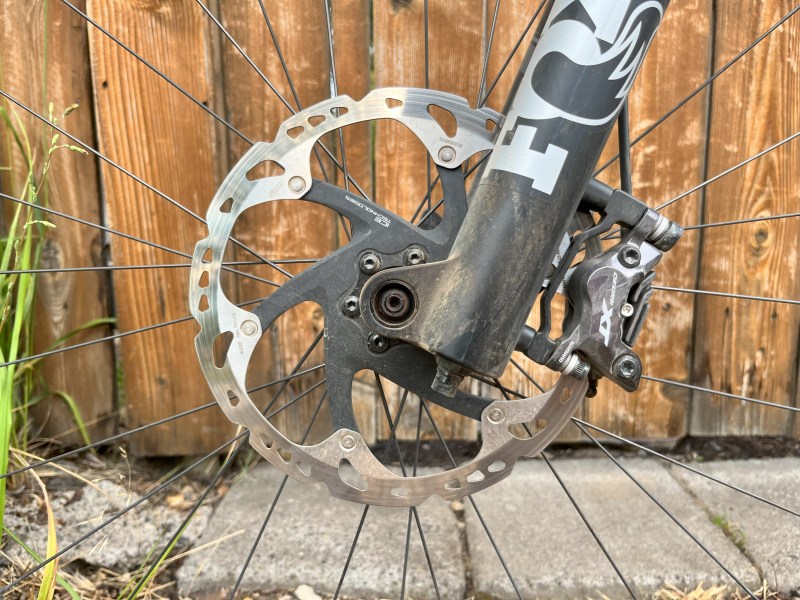 Entry-level or high-end mountain bike
The same mountain bike can range in price by thousands of dollars due to the components or build the frame has. Also, men's mountain bikes tend to have more build options than women's specific bikes and usually fit women just fine.
Besides price, weight and performance are the most significant factors differentiating a mountain bike with entry-level and high-end components. Cheaper components are typically made with heavier materials, thus a greater weight.
Performance-wise, there isn't a vast difference between the performance of entry-level and higher-end components. While higher-end components outperform their entry-level counterparts, entry-level will still do the job. How these components perform has much to do with how well you take care of your bike, not how expensive they are.
I do have one recommendation, however. Often, we buy entry-level components intending to upgrade our mountain bike later. While this can be a fun project, it can cost more in the long run. As the saying goes, "Buy once, cry once."
There aren't any "wrong" choices here, but without having all the information, you may have wished you made a different decision with the mountain bike you purchased.
Editors' Recommendations