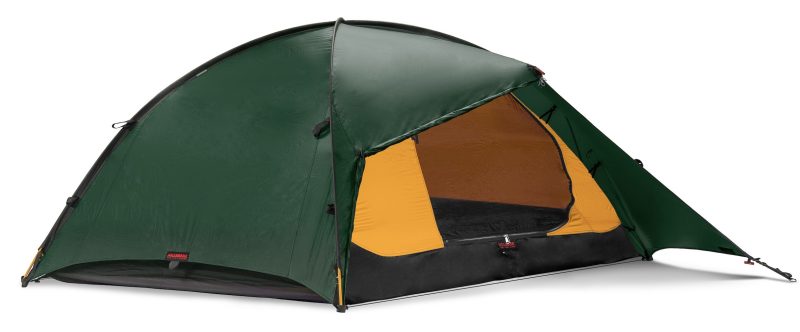 Hilleberg tents are getting an upgrade! Swedish tent manufacturer Hilleberg has just announced two new additions to their lineup of camping tents set to hit the market in 2024. Whether you're planning a rugged expedition or a leisurely family camping trip, Hilleberg's Saivo 4 and Rogen 3 have got you covered with innovative features and reliable performance.

Saivo 4 is an all-season dome tent
The Saivo 4 is engineered to be the ultimate dome tent, offering a spacious and comfortable shelter for four occupants and their gear. Designed for all-season use, this tent boasts a voluminous interior that can easily accommodate a group of four, making it an ideal choice for base camp or expedition use. Here are the key features:
Vestibule configuration: The Saivo 4 is equipped with two spacious vestibules. The standard-sized vestibule provides ample storage space for your gear, while the larger vestibule, reinforced with an extra pole, offers even greater comfort and storage capability. This versatile configuration allows you to keep your equipment organized and protected from the elements.
Exceptional strength: Hilleberg's innovative pole system creates multiple crossing points, providing exceptional strength to withstand high winds and heavy slow loading. This makes the Saivo 4 a reliable choice for challenging conditions, ensuring your safety and comfort in the wild.
Ease of pitching: Setting up camp in harsh weather conditions is made easier with the Saivo 4. Its innovative pole system allows for straightforward pitching, even when you're on your own. This convenience is a game-changer when you're facing unpredictable weather and need a quick, hassle-free shelter.
The Saivo 4 is not limited to extreme expeditions. Its strength and comfort also make it an excellent choice for family camping trips and summer base camp hiking adventures, giving you the flexibility to explore the great outdoors in style.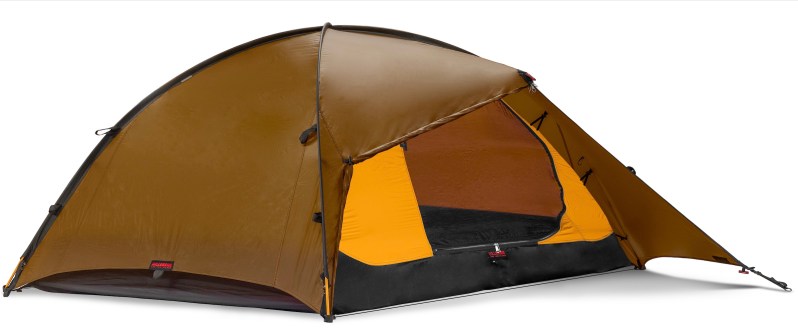 Rogen 3: a tent option perfect for warmer weather
The Rogen 3 is Hilleberg's answer to your camping needs in warmer weather. Whether you're backpacking, paddling, or bike-packing, this three-person tent offers a cozy and well-ventilated shelter with versatile door configurations. Here are some key features:
Ample vestibules: Two vestibules in the Rogen 3 provide you with comfortable storage space for your gear, keeping it organized and out of the way while you relax in the tent.
Extra headroom: The inclusion of a short pole in the roof design of the Rogen 3 gives you extra headroom, enhancing your comfort inside the tent.
Ventilation: The Rogen 3 is equipped with a curved patterning on the bottom of the outer tent walls and large, all-mesh panels on the inner tent doors, offering excellent ventilation. This design ensures that you stay cool and comfortable, whether it's a sunny day or you're hunkering down during a summer rainstorm.
With its exceptional strength and weather resistance, the Rogen 3 was designed to handle any unexpected rain or wind that may arise during your adventures in the snow-free months.
Whether you're planning a challenging expedition in extreme conditions or a leisurely camping trip with your family, the Hilleberg's Saivo 4 and Rogen 3 are designed to meet your needs and ensure that you have a memorable and enjoyable outdoor experience in 2024.
Editors' Recommendations