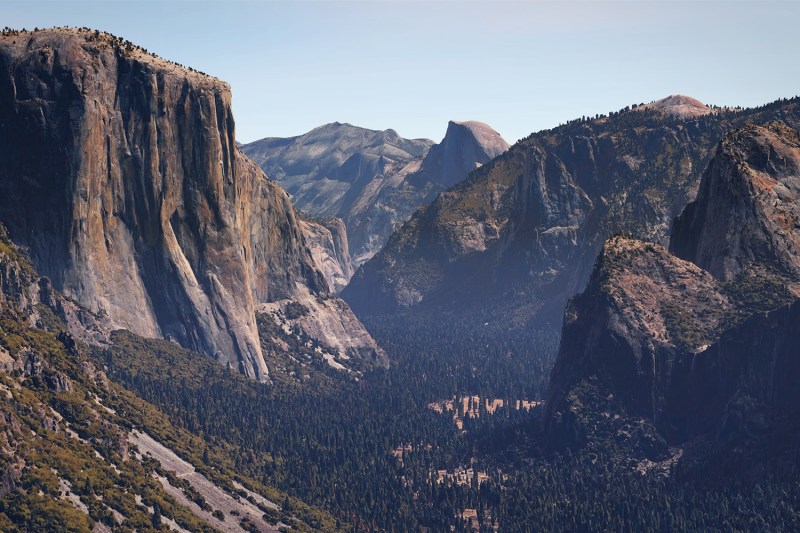 National Parks Week is a time to celebrate the natural wonders and the natural history of the United States. From April 20 to 28, 2019, the National Park Service and the National Park Foundation focus on the amazing places and stories found in the parks. But what if we're stuck working? We can't just drop everything and jet around the country to see 61 parks in a day or even a week.
The folks at Google can help with that. The tech giant took its insanely detailed 3D mapping tool, Google Earth, and created guided tours of 31 National Parks around the country. How? The program takes images from satellites and stitches them together for an incredibly detailed view of our favorite places.
The Google Earth National Parks Tour starts with a map of the whole country and the 31 National Parks listed. Click on one and be flown into the local area to see 2D and 3D details including individual trees, buildings, and even picnic tables. You can walk through the towering canyons and secret waterfalls of Zion National Park, Utah, or you can step back in time to see the old cannonball shot furnace in Fort Jefferson at Dry Tortugas National Park, Florida.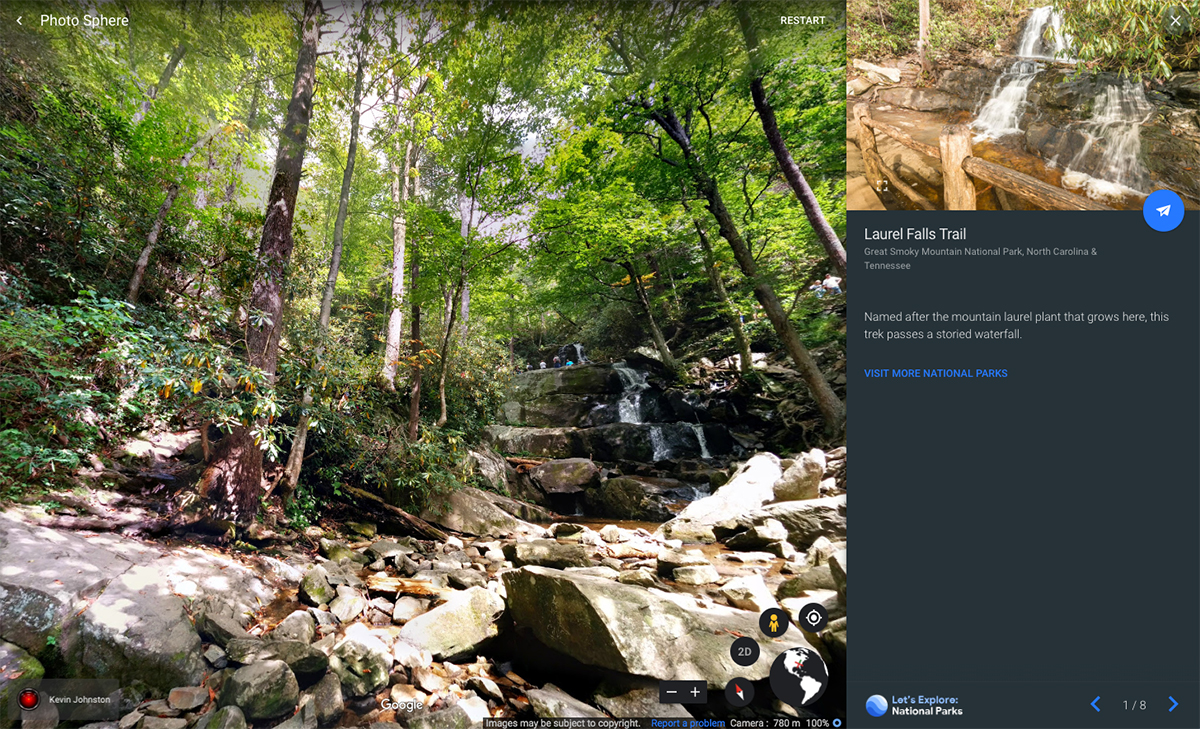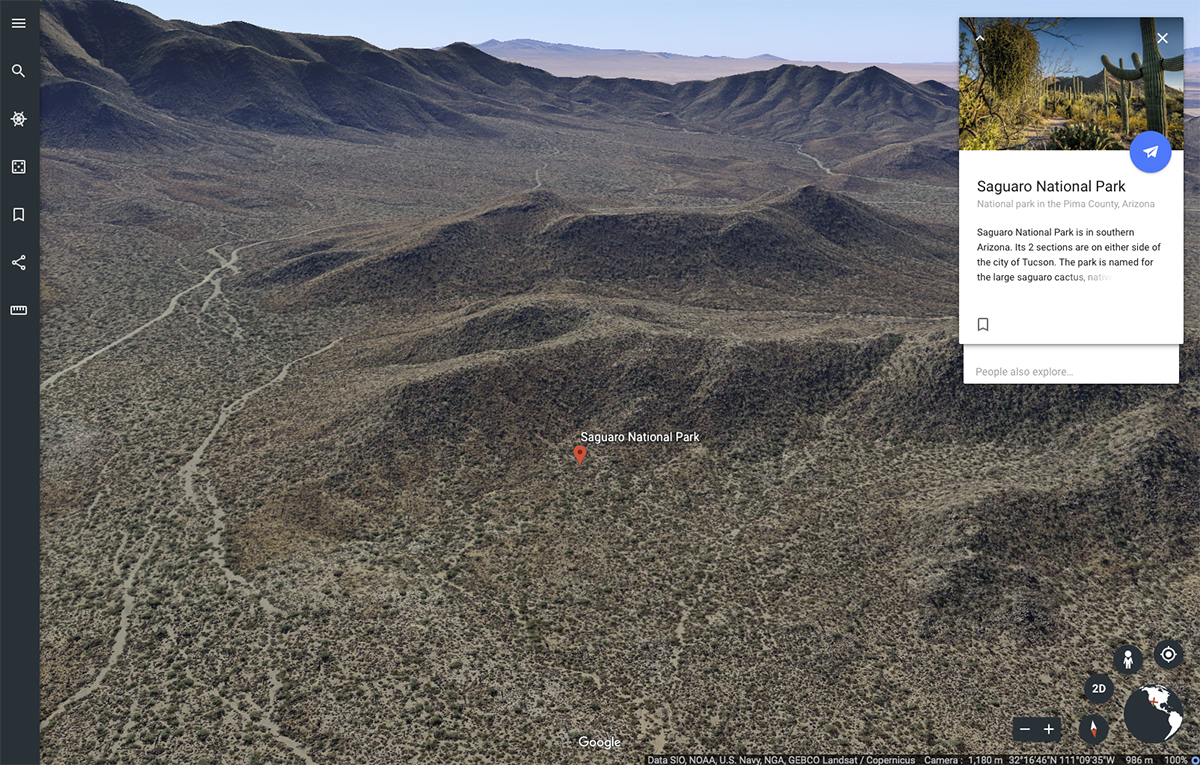 Each tour steps through the most amazing spots in the park. Sometimes, clicking next flies you to the next location where you can explore on your own; other times, locations are high-quality, 360-degree sphere images that let you spin around and zoom in any direction.
Flying around Google Earth is an addictive experience. Make sure to check out Otter Cliff in Maine's Acadia National Park and the ancient Pueblo dwellings of Mesa Verde National Park in Colorado.
Of course, National Parks Week isn't just about scrolling around on your computer. These are incredible places we can visit in person.
Each day in National Parks Week has a theme. We're already halfway through the week, but here's a complete overview:
April 20: National Junior Ranger Day
April 21: Military and Veterans Recognition Day
April 22: Earth Day
April 23: Transportation Tuesday
April 24: Wild Wednesday
April 25: Throwback Thursday
April 26: Friendship Friday
April 27: B.A.R.K. Ranger Day (pet-focused)
April 28: Park Rx Day
Grab your hiking gear, check out the Park Finder, and hit the dirt for your next epic adventure.
Editors' Recommendations