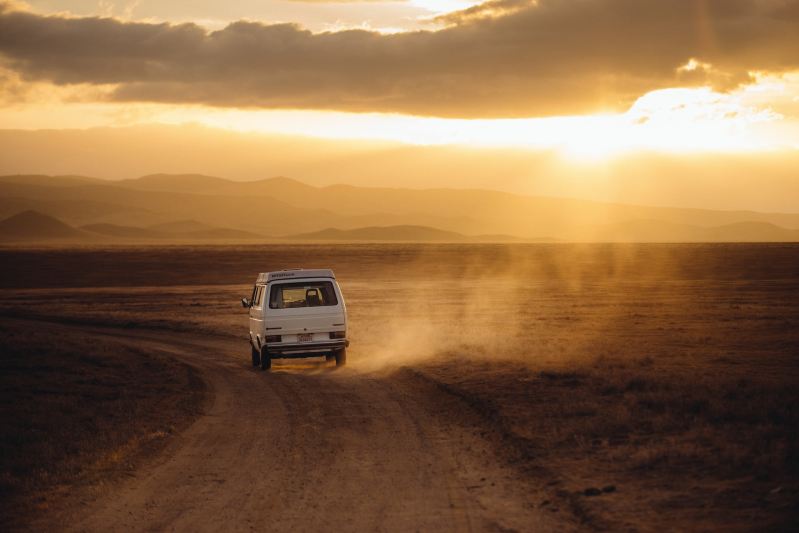 2023 has been a record year for weather, and not in a good way. The past few months have been some of the hottest on record, and even now, in September, we're seeing a rare late-summer heat wave throughout much of the United States. With temps topping 100 degrees for days, even weeks, on end, many of us are facing serious heat-related health risks. Add to that the worst-ever wildfire season for our neighbors to the north and plenty of signs showing that it'll continue well into the fall. Bottom line: If you live in North America, there's no escaping it.
It's not only affecting our daily lives but also how we travel, according to a recent survey by RV Trader. Of the roughly 1,700 respondents, 29% said that the July heat wave had a significant impact on their travel plans. What's more, over one-third of those canceled their RV travel plans, and 13% bailed on their entire vacation completely over concerns that the heat could affect their comfort, safety, and health. Another third changed up their plans to visit somewhere "safer," like in the mountains, at a campsite at a higher elevation, or somewhere near the water.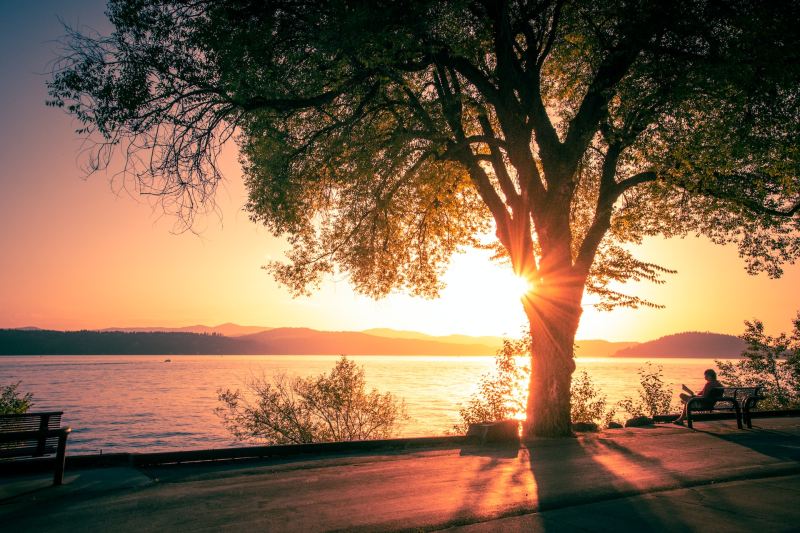 How to vacation safely with your RV in extreme heat
The best tips for staying safe in the extreme heat are the most obvious. Namely: Stay hydrated and limit high-intensity activities during the hottest parts of the day. If you'll be spending any time outdoors, consider adding electrolyte powder to your best water bottle to keep your body's chemistry in balance. Plan to hike, bike, play pickleball, or whatever it is you like to do in the morning or evening so that you can sidestep the worst of the heat.
Of course, it's not just about keeping you safe and properly "maintained." RVers, especially first-time RV owners and anyone who rents an RV, must also look after their rigs. That means making doubly sure that every part of your camper or lightweight travel trailer is road-safe and ready for any long-haul trips:
Before you head out, double-check your fluids (including oil and coolant levels) and the air pressure in your tires.
Inspect your vehicle's cabin and engine air filters, too, and change them if necessary.
Also, consider lightening your vehicle's load. With so much storage space in most modern RVs, it's easy to pack your favorite camping essentials and plenty of "just in case" gear. But all that extra (and possibly unnecessary) weight strains your vehicle and worsens your fuel economy.
Once on the road, roll your windows down whenever possible to cool your vehicle instead of always relying on the air conditioner. Driving earlier in the morning or later in the day when it's cooler is a great way to lessen the strain on your RV, too. Also, don't forget to use cruise control, which can significantly help your vehicle's fuel economy.
When you arrive at camp, try parking in a shady spot and use blinds, thermal curtains, or automotive reflective screens to limit the amount of solar heat in your vehicle and your RV. Camping near any body of water (even a cozy pond will do) can also help provide the radiant cooling you need to survive the extreme heat.
It seems climate change is making every kind of travel a little harder these days. But, with a little preparation and the right gear, you can make the most of your RV trip, even amid all this record-setting heat.
Editors' Recommendations