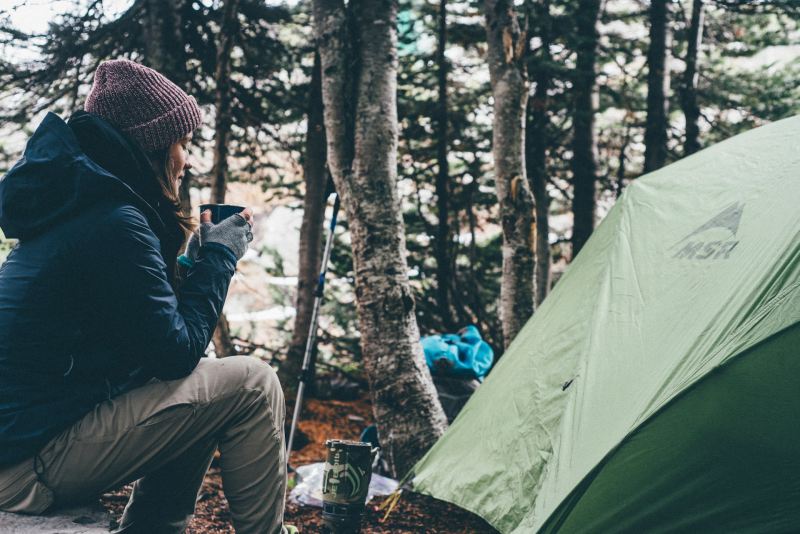 Even if your mind has turned to colder times and the thought of hitting the slopes has you willing winter into existence, the reality is that we still have plenty of fall to come. Cooler weather and shorter days make fall an excellent camping season, with plenty of time for stargazing and getting cozy around your campfire. But it's not just us humans who like to get comfy as the weather turns.
Regular campers will be all too familiar with the ongoing challenge of keeping critters away from their tent or RV. Often, we focus on larger animals — after all, a bear trying to snag your lunch is more of an immediate danger than a swarm of bugs all after a bite of you — but there's one critter we often overlook. Around this time of year, mice and other small rodents are hunting for somewhere warm and cozy, and your sleeping bag or the inside of your RV is just the place they're looking for. Fortunately, there's a tried-and-tested camping hack to deter them, and the best news is that it's safe for pets and kids.
How to use Irish Spring Soap to deter mice
Irish Spring Soap. It might sound like an old wives' tale, but it is widely recognized as an effective deterrent against mice and other rodents. For reasons I can't quite fathom — why this specific kind of soap; is it a marketing ploy? — Irish Spring Soap appears to be the favored, or least-favored, among rodents.
To rodent-proof your camping setup, grate a little Irish Spring Soap and sprinkle it anywhere they're likely to enter your tent or RV. If you don't like grating your soap — perhaps you want to use the bar to wash with next spring — then you can place the entire bar in the area. Allegedly, the scent deters rodents so that the whole bar will work, but by grating your Irish Spring Soap, you can often block up multiple entry points with one bar.
While this is great for fall camping, it's also a pet and child-friendly way to rodent-proof your RV or camping store over winter. Nothing is worse than returning to your equipment in the spring to find that a family of rodents has made their home in your sleeping bag or nested in your tent.
Top tips to remember if you're using Irish Spring Soap to deter rodents
Don't forget to wash your grater before you whip out that block of parmesan for your camping spag bol.
If you sprinkle handfuls of soap around your tent on a wet fall night, you'll wake up to a campsite full of suds.
Irish Spring Soap is not biodegradable, so if you're placing it around a camping setup, do so in a way that can be removed the following morning. Remember, leave no trace.
This is a household hack and is not 100% guaranteed. While many people swear by this trick, others suggest it has little effect. Give it a go, but if you're winterizing your camping gear using Irish Spring Soap, check it regularly to ensure it's working.
Editors' Recommendations