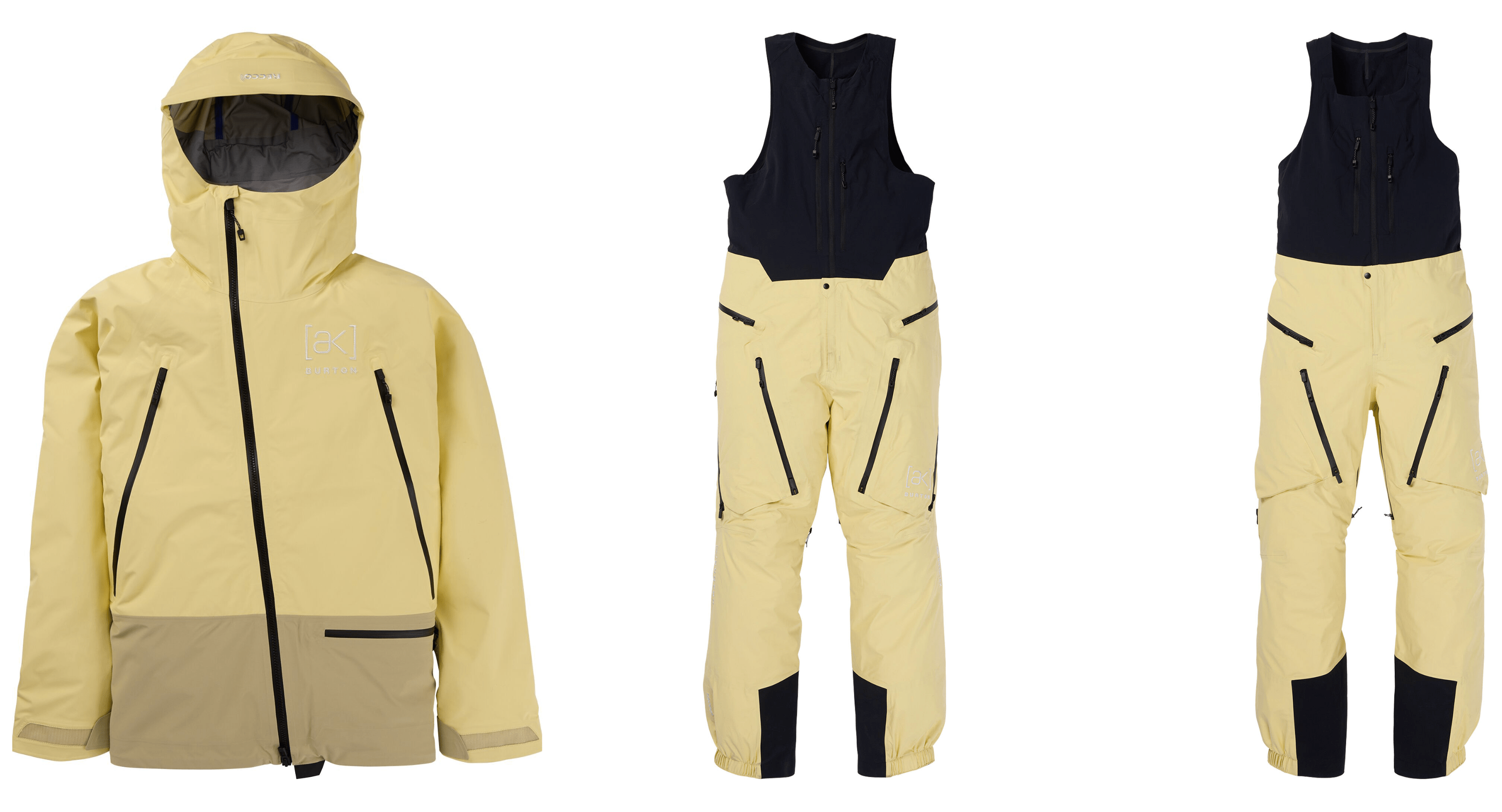 When you think about high elevation, chances are the last thing you think about is high fashion. Burton Snowboards is changing that with its latest line of outerwear, dubbed Kalausi. Part of Burton's [ak] collection, Kalausi aims to be the most performant outerwear you'll ever own, thanks to a design team that leaned into haute couture.
How Burton used fashion tech for snowboarding outerwear
With Kalausi, Burton wanted to thread the needle with mobility, sustainability, and performance. When trekking the backcountry, skiers and splitboard snowboarders spend much of their time hiking up hills and traversing difficult terrain. Being able to move freely in outerwear that is both protective and performant is critical.
Most outerwear designed for the backcountry has looser-fitting legs or dedicated knee "pockets" to allow riders to hike without feeling restricted by their outerwear. Kalausi implements "kinetic construction," a technique found in high fashion, to help riders achieve the same level of mobility without compromise.
From Burton:
Kinetic construction wraps and shapes the fabric patterns around the body with movement in mind. This allows us to position the fabric grain in the optimal direction to stretch in each part of the garment based on a rider's motions. As you reach upwards, rotate, or bend a knee, the fabric naturally stretches with your body so you feel like you're wearing nothing at all.

This innovative construction technique also allows us to assemble Kalausi outerwear with only two pattern pieces. This results in fewer seams which mean less weight, less bulk, and less restriction throughout the garment.
Why [ak] Kalausi from Burton matters
Burton [ak] Kalausi is, per Burton, incredibly breathable and essentially waterproof. It isn't warm; [ak] Kalausi is essentially a shell, which speaks to another core tenant of backcountry: layering.
This is where another new product from Burton comes into play. Its partnership with Odlo brought us a wool base layer, a first from Burton that has, until now, relied on synthetic base layering.
There's no high-end mid-layer in this line yet, but we'd expect Burton will introduce one at some point.
Burton [ak] Kalausi is also interesting because backcountry outerwear is usually great for trekking or downhill, but rarely both disciplines. With kinetic construction, Burton was able to create outerwear that actually is great for both without asking riders to compromise or alter their techniques.
Earlier this year, Burton also brought us Step-On bindings for splitboards, another first from Burton. It seems Burton is getting back to its roots a bit, too, in re-establishing a deep connection to the backcountry that ultimately proves useful on-piste.
We love that Burton is looking for new methods for creating its outerwear without compromising on performance. Let's hope other companies follow its lead.
GORE-TEX 3L Jacket
GORE-TEX C-KNIT 3L Kalausi Bib Pants
Editors' Recommendations