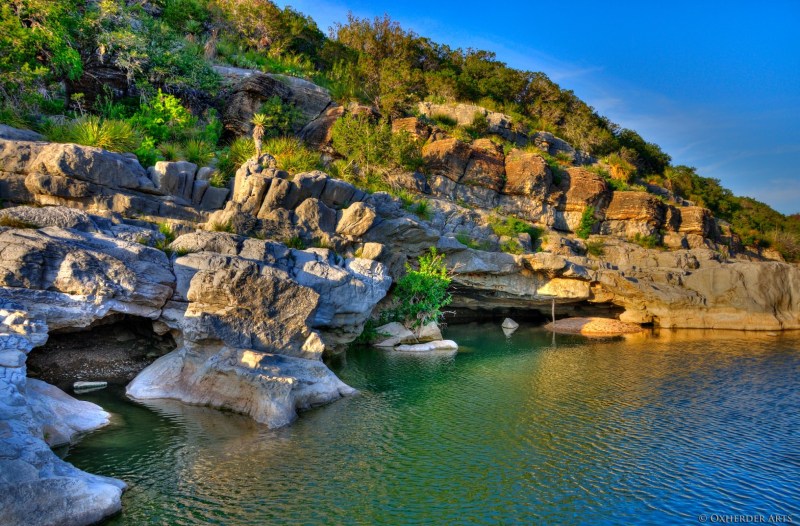 Texas is known for its vast and stunning landscapes, and state parks in Texas can range from beachfront locations to blooming deserts, and everything in between. Whether you're looking for solo hiking tips while traversing many of the state's trails or planning the perfect camping trip, there are plenty of parks that will suit your needs.
Here are five not-to-miss locations that locals and visitors to the Lone Star state flock to. The best part? You can enjoy the state's 89 natural areas year-round thanks to the warm weather of the region.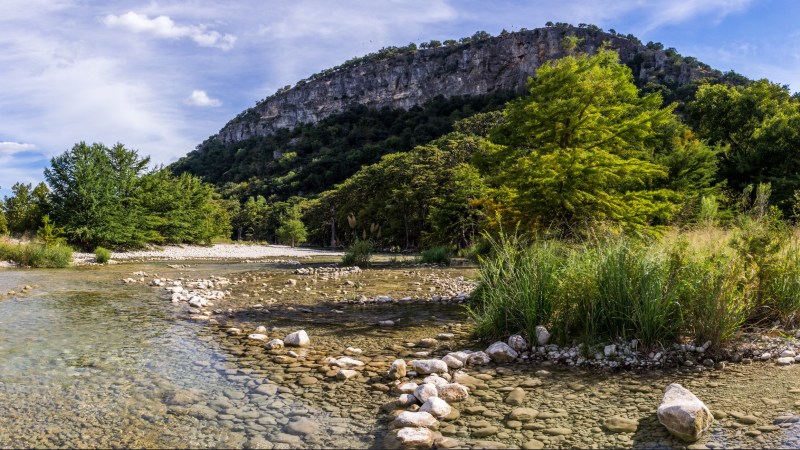 Garner State Park
Garner State Park is a prized park that is challenging to get a reservation for due to its popularity, but it's well worth the planning and the waiting. Located in the Texas Hill Country, this park offers a variety of amenities and outdoor activities that are great for all members of the family. It also offers the traditional perks of a state park with 16 miles of awe-inspiring trails and campsites.
The Frio River is the star of the show here, and in early spring through late fall, visitors flock to its banks for kayaking, swimming, and floating down the cool crisp water. In the cooler months, kayaking and paddle boarding are popular options.
Palo Duro Canyon State Park
The Palo Duro Canyon State Park is known as the Grand Canyon of Texas and is the second-largest canyon in the U.S., nestled in the panhandle of the state. It drops over 800 feet and offers dramatic and colorful views of red and orange stone.
The park is relatively remote, making it an excellent spot for stargazing and taking in the natural beauty of the night sky. There are 16 miles of paved trails that are perfect for scenic hiking, bike riding, and horseback riding. You can camp overnight in a tent or RV at this park or rent a cabin. These pre-built structures range from rustic to luxurious, so you have your pick when it comes to amenities.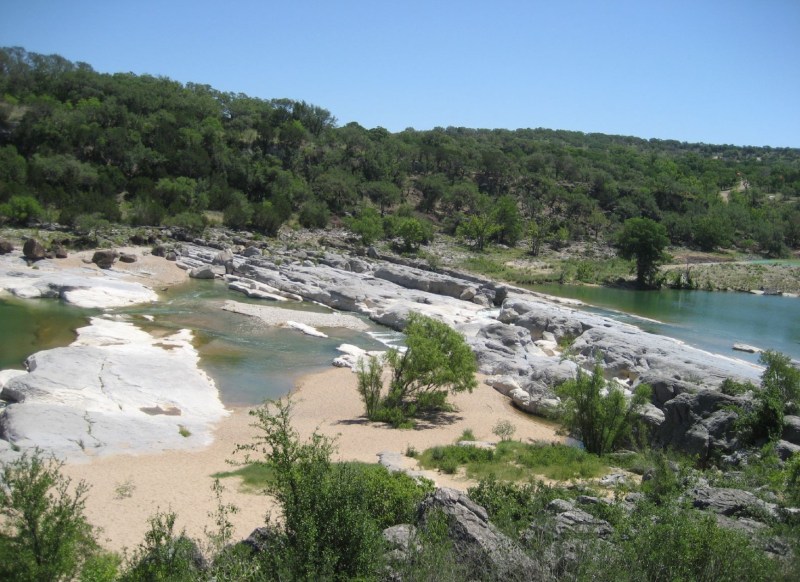 Pedernales Falls State Park
Texas does a great job of maintaining and designing natural spaces for visitors to use. Pedernales is one of the best examples of this and offers well-leveled and scenic camping sites boasting both beauty and comfort for campers spending the night in the area. The natural landscape offers dramatic rock features with water flowing through them. There's even an area ideal for swimming for those who want to catch a break from the long and often high-graded trails. Pedernales Falls is a sight to see in this beautifully curated park.
It's easily accessible, and even though the area isn't available for swimming. The formation is over 300 million years old and features dramatic layers of limestone with clean emerald water cascading down, especially after high rains in the region. This park is best for families, long stays, and those looking for easy access to high views that allow for a contemplative moment with Texas nature.
Big Bend State Park
You may have heard of Big Bend National Park, a West Texas wilderness area famous for its seasonal desert blooms, pine-filled mild-weathered mountain basin, and proximity to the Mexican border. But many visitors miss one of the best-kept secrets in the area, Big Bend State Park. Don't let its classification fool you — Big Bend State Park is just as beautiful as its national counterpart, and even offers additional perks, such as fewer crowds and some of the most scenic drives in the area. This state park is lush and mountainous, and meanders alongside the Rio Grande, offering picturesque views into Chihuahua Mexico's staggeringly wild landscape. There are private primitive campsites situated in some of the most dramatic locations of the park.
This state park has more than 238 miles of trails used for biking, hiking, and horseback riding. The best show arrives as the sun sets. This park is an International Dark Sky-certified region that offers dazzling night sky views. Dotted stars brilliantly shine right down to the horizon line for a domed feel that city dwellers rarely get to experience. Big Bend State Park is ideal for nature enthusiasts who prioritize connecting with unadulterated wilderness over amenities and park programming. Serious hikers, primitive campers, and scenic-drive seekers with a proper 4-wheel drive vehicle will find all the adventure they need in this Texan park.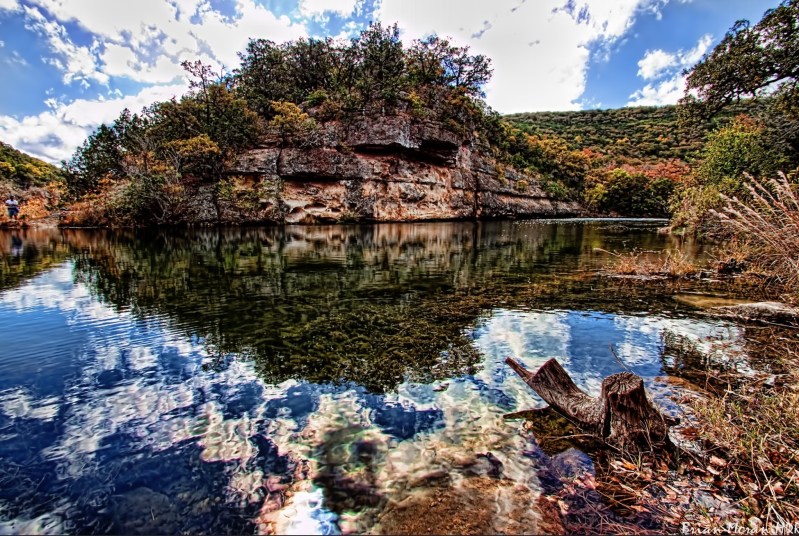 Lost Maples State Park
It's rare to see a big-toothed maple in Texas due to the state's hot climate. However, the microclimate in Lost Maples State Park creates a perfectly cool environment for these trees to thrive. These maples turn red, orange, and yellow during the month of November, providing Southerners with a taste of the famous northern fall change. You can enjoy the views on one of the easy yet scenic trails that the park provides.
This park is just west of San Antonio in a region known as the Texas Hill Country. This area offers wineries, distilleries, caves, and the famous Gruene Hall, where you can listen to up-and-coming and established country music.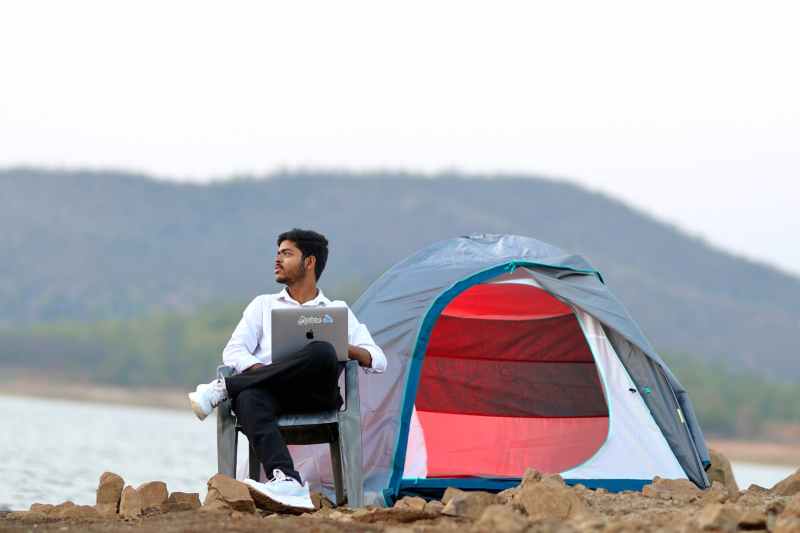 Final thoughts: Texas state parks
From nostalgic autumn skies to dramatic canyon views, there's a bit of something for everyone in state parks in Texas. These affordable, well-maintained properties also boast a friendly and active staff, clean facilities, and programming year-round. So make sure to get out there and explore the diverse natural beauty and unique offerings of each state park, and make your reservation well in advance.
Editors' Recommendations