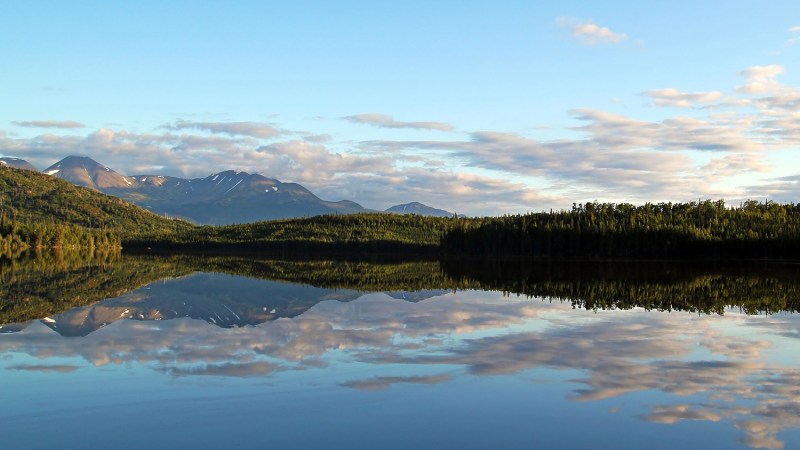 In an effort to tune out the crush of ever-present technology in their daily lives, more and more people are turning to camping vacations. From luxe Airstream "glamping" sites to mobile apps like Hipcamp, it's never been easier to find a one-of-a-kind spot to pitch your tent, RV, or yurt. But did you know that you can also overnight in campgrounds on US National Wildlife Refuges? Here are just a few of the best sites available.
Kenai National Wildlife Refuge (Alaska)
If you're crazy enough to only plan a few nights in Alaska, the best place to experience a good chunk of the state's natural wonder is at Kenai National Wildlife Refuge. It's been dubbed "Alaska in miniature," and for good reason. The 2 million-acre park encompasses much of the state's iconic landscape, from northern boreal forest and mountain tundra to glaciers and ice fields. It's also home to virtually all of Alaska's best-known species, including wolves, black and brown bears, moose, eagles, and other birds. The refuge offers free camping for tents and RVs at certain sites, as well as lodges for rent.

Red Rock Lakes National Wildlife Refuge (Montana)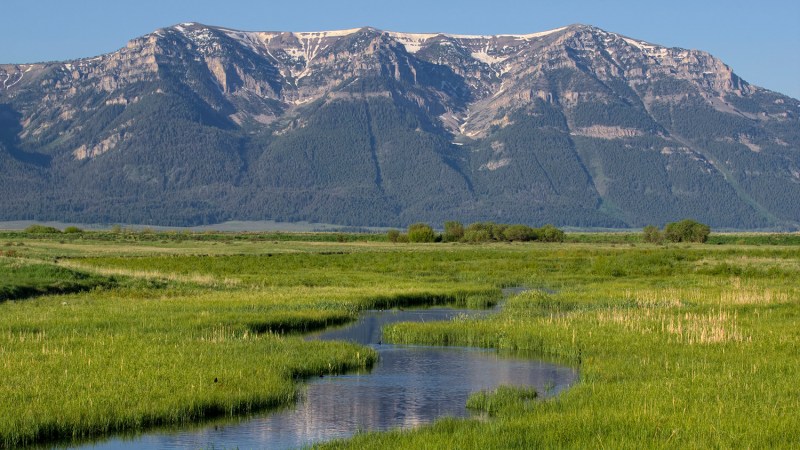 It's a fact that Montana is the most beautiful of all the continental states (look it up), so it should come as no surprise that the state claims the most amazing refuge in the country. Red Rock Lakes National Wildlife Refuge is arguably the most remote park in the country, with breathtaking scenery to match. From lower grasslands to pristine forests to the 10,000-foot Centennial Mountains, you have a stunning backdrop against which to pitch your tent. All of this, coupled with its proximity to Yellowstone National Park, bolsters an ecosystem rich with bears, badgers, wolves, pronghorns, and more than 230 bird species, including eagles, sandhill cranes, and peregrine falcons. Only two primitive campgrounds lie within the refuge. Time your visit right and you could have either one all to yourself.
St. Marks National Wildlife Refuge (Florida)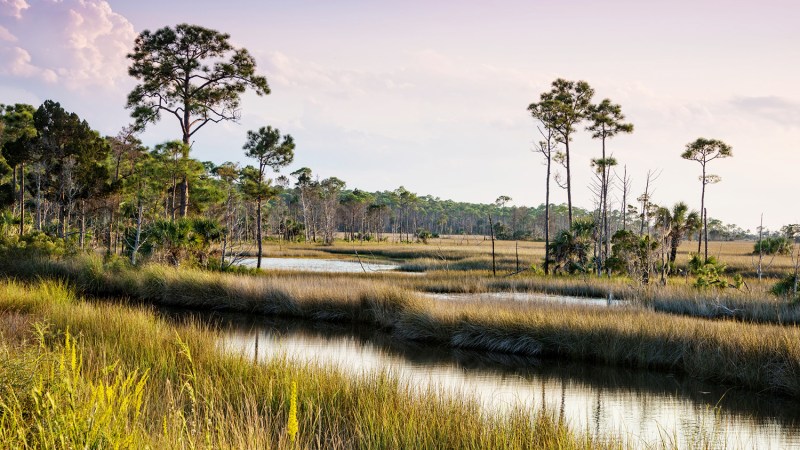 Florida boasts a number of unique ecosystems not found anywhere else in the U.S. A nearly 50-mile segment of the Florida National Scenic Trail runs through St. Marks National Wildlife Refuge. Hikers can apply for overnight access at primitive campsites strategically placed every eight miles along that stretch, provided they're willing to hike the entire segment of the trail within the refuge. It can prove a long, hot, multi-day hike, but the payoff includes spending time with osprey, otters, fox squirrels, and (of course) alligators.
Desert National Wildlife Refuge (Nevada)
Nevada's rugged desert landscape has been home to people for thousands of years, and much of it hasn't changed in that time. The best place to experience its vastness and awe-inspiring nature is at the appropriately named Desert National Wildlife Refuge. This 1.6 million-acre expanse in southern Nevada spans six major mountain ranges and is home to 320 species of birds and more than 500 species of plants. Visitors may also spot collared lizards, mountain lions, and bighorn sheep. There are only six primitive campsites within the refuge, each with just a picnic table, tent pad, and a fire pit. Vault toilets are provided, but there's no running water, so remember to bring (plenty of) your own. The best part? Overnight camping here is free.