Not since the Etch A Sketch has a French invention wowed us with its magical illusion. Meet the Beauer 3X camping trailer, a compact, towable camping pod that expands to three times its size.
Towing the Beauer 3X on cross-country adventures means no more cramping (cramped camping) in small trailers and no maneuvering massive gas-guzzling RVs (although this one with a helipad is badass).
Beauer creators and engineers based in Poitou-Charentes, France, came up with the idea in 2009, seeking an expandable and retractable trailer that can be small and compact on the road and then with a single gesture expand into a fully equipped space for a family.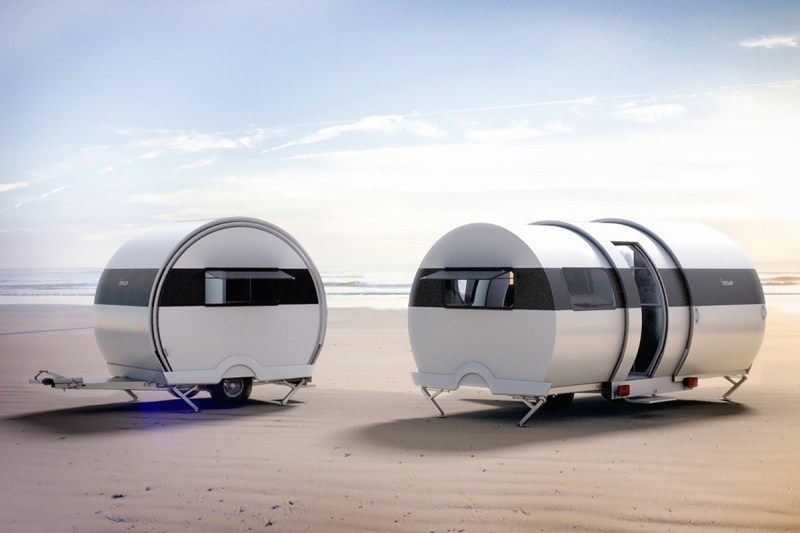 The result was Beauer 3X. In transit, this trailer looks like a tiny U-Haul storage pod, but once parked, it takes less than 20 seconds to stretch into a fully furnished caravan. Two "telescopic modules" on either side of the central pod stretch outward, expanding the floor space by three times and revealing the entry door. "Without any manipulation, all the furniture is positioned in place as if by magic," says Beauer. This does mean, however, that you can't hang out in the condensed pod before it's expanded.
Just watch — it's crazy how easy the set-up is. (Meanwhile, we can't build an IKEA desk.)
This concept patented developed for Beauer 3Xis based on "the telescopic principle."
"This technique allows you to deploy three modules horizontally by tripling the living area. This operation does not require tedious installation and only one person can with minimum effort unfold all pieces," says the company on its website.
Beauer 3X comes in a number of groovy color combinations, as well as classic white. Some of the "hipster" colors, as Beauer calls them, resemble The North Face's geodesic tent designs.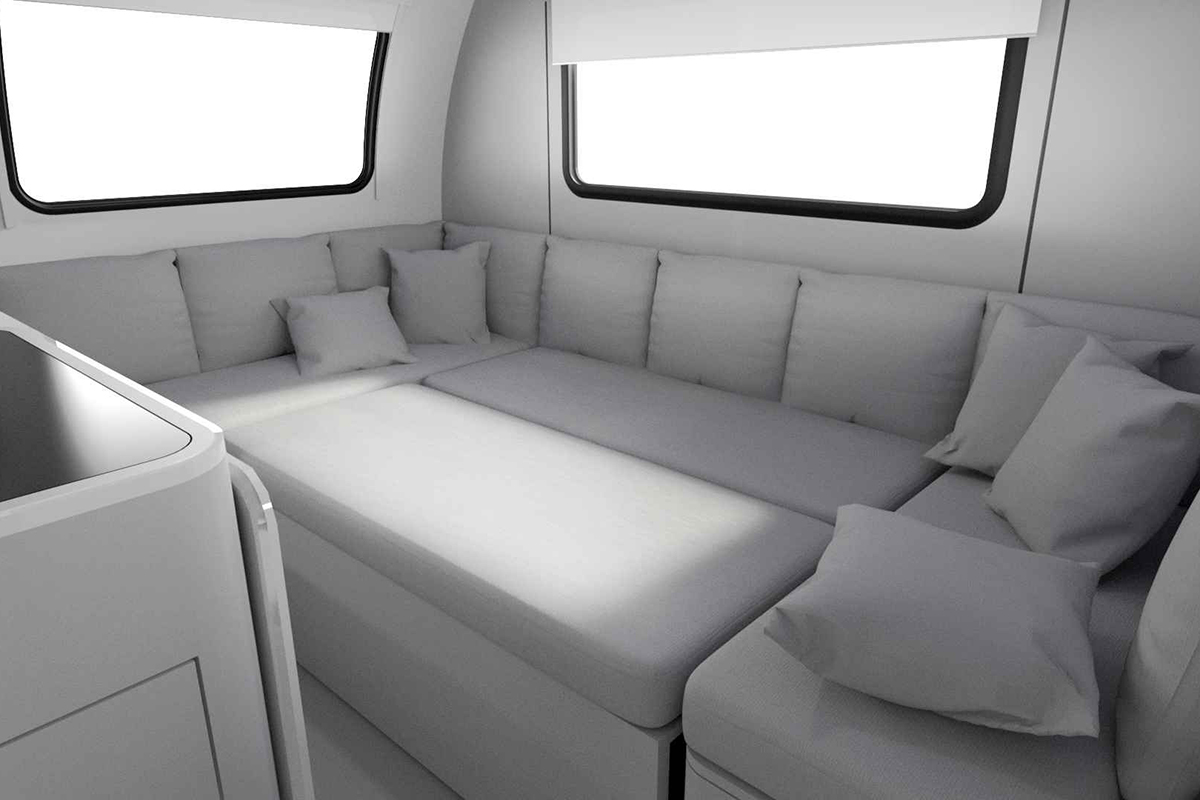 The downside to Beauer 3X is that it costs around $33,000 and is only sold in Europe at the moment. Doing the math: If Beauer started in 2009, created 3X in 2015, and sold its first trailer in 2018, I wouldn't throw out your inflatable camping tent just yet.
As Beauer follows the steps to enter the United States market, you can either save up for a cool 3X or create a pros-and-cons list over whether Beauer's newer, bigger 3X+ trailer is more your speed. The 3X+, like its forefather, expands to three times its size. However, it begins as an RV instead of a pod. That means the overall surface area, once expanded, is a profound 290 square feet. That, my friends, is a tiny home.
Unlike a mobile home, Beauer 3X+ is qualified to be towed by a car and doesn't require an "exceptional transport vehicle," says the company. Expect standard RV luxuries like a sofa lounger, entertainment center, kitchen, and dining nook. Pricing starts in the mid-$50,000s.
Editors' Recommendations