Two ounces Transformers and a heavy pour of secret agent gadgetry combine into an RV body that turns motorhoming into a luxury. The Furrion Elysium is not your grandpa's Winnebago.
The Elysium concept glamper boasts more than a mini-kitchenette and CD player, it offers up a retractable helicopter pad, hot tub, master bedroom, wine fridge, and touch screens. Can we just say, we love modern mobile homes!
Furrion, a tech company that makes everything from yachts to LED TVs, ovens and Bluetooth speakers, first introduced the world to Elysium (which should definitely be the name of a James Bond film and not that awful Sci-Fi caper), at CES 2017. The company, who also does consultancy and manufacturing for industries like architectural visualization, interior design, and industrial design, has doubled down on "luxury mobility," as CES 2018 saw the debut of two new Furrion concept vehicles, the Limitless and Hercules.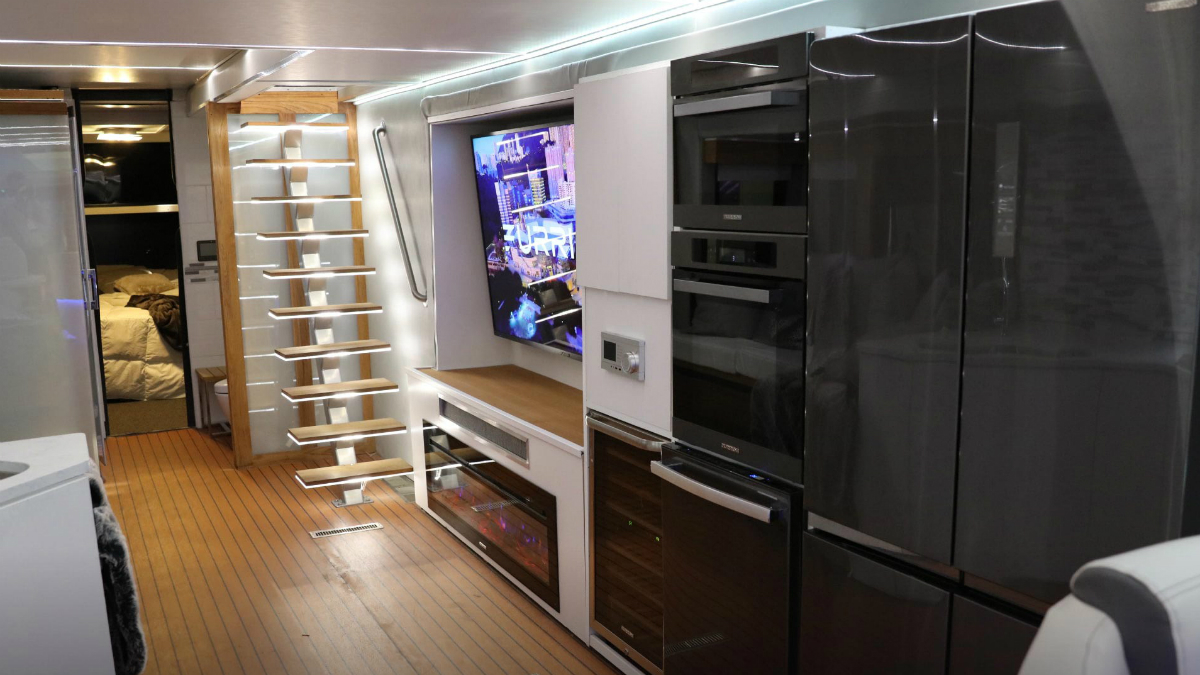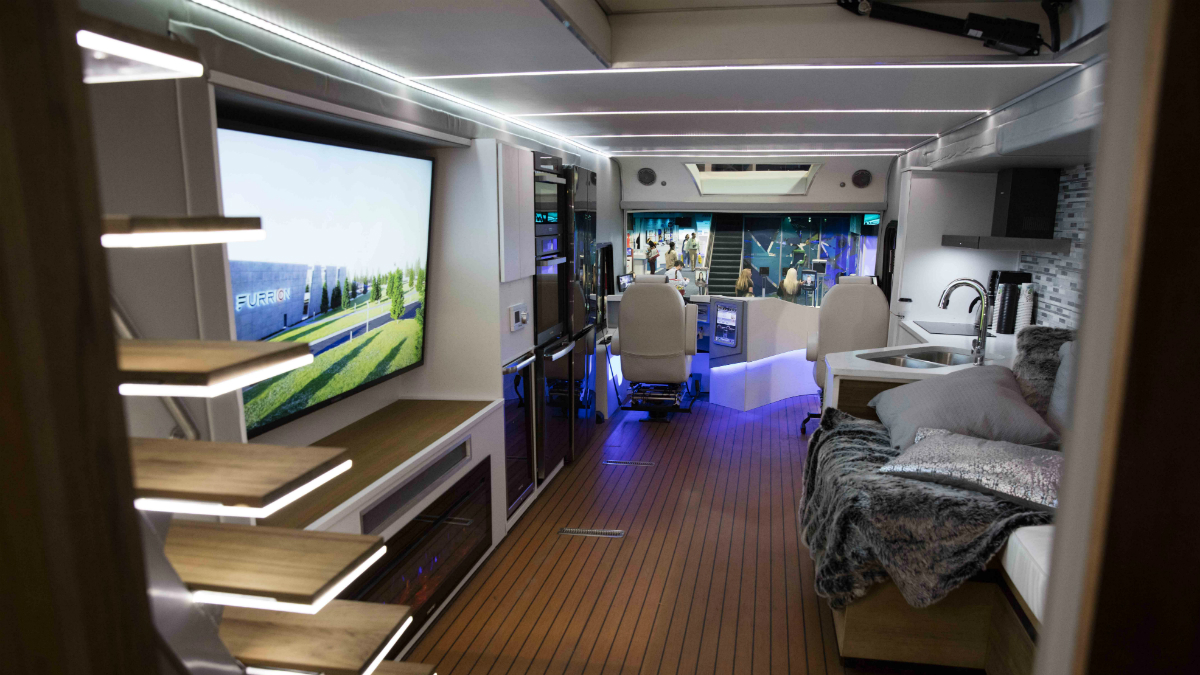 But before we get too giddy, let's keep fan-boying over Elysium (since it will probably hit the consumer market first). Yes, it will be way over our budget, but a man can dream…
Elysium is 45′ long, 8′ wide, and 13′ 6″ high, but probably nicer than your apartment. It also functions as a complete "home" Furrion says. The purpose of making the Elysium was to design an RV that connects its passengers with intelligent technologies that promote luxurious comfort.
Thus, the upper 'deck' is both an entertaining area and quick getaway hatch, with a lounge, hot tub, and helicopter landing area for the Robinson R22 helicopter. Meaning you can fly from your hilltop castle to your offsite Elysium and get on the road. (The helicopter platform lowers above the master bedroom during transport.)
Inside the RV… we just don't feel right calling it that… passengers are presented with three 75" 4K TV's, a 15" touch screen infotainment system with RV navigation, observation cameras (since this slick rick won't fit in at regular RV camping spots), a fireplace, complete kitchen for gourmet cooking, including an induction cook top, convection microwave, dishwasher, refrigerator, oven, and a wine fridge (we suggest stocking these affordable bottles).
And if that isn't enough for your luxury tastes, the glamper also features a smart toilet and smart shower.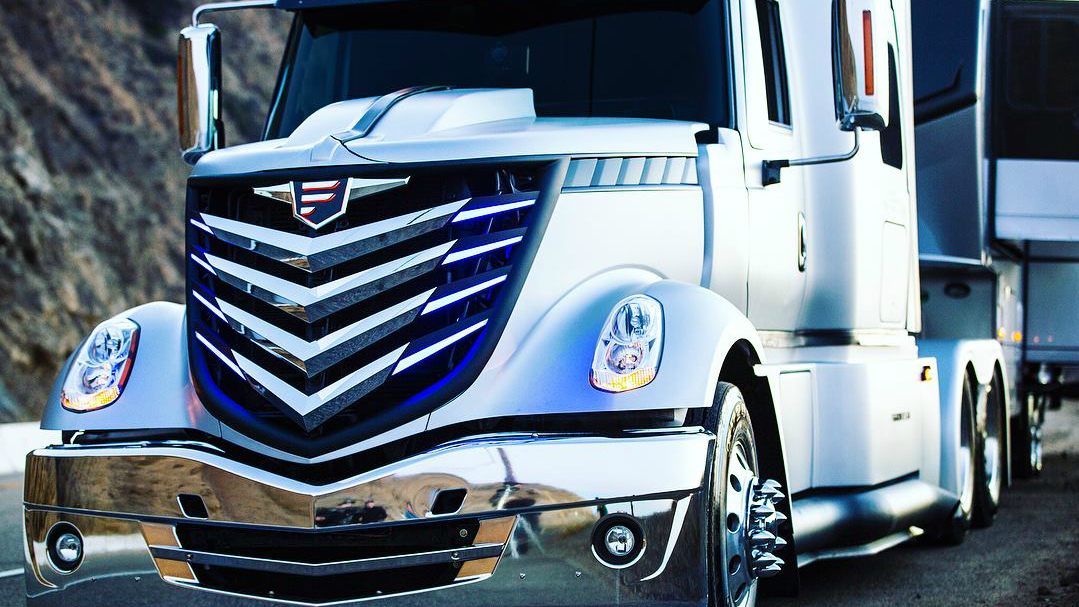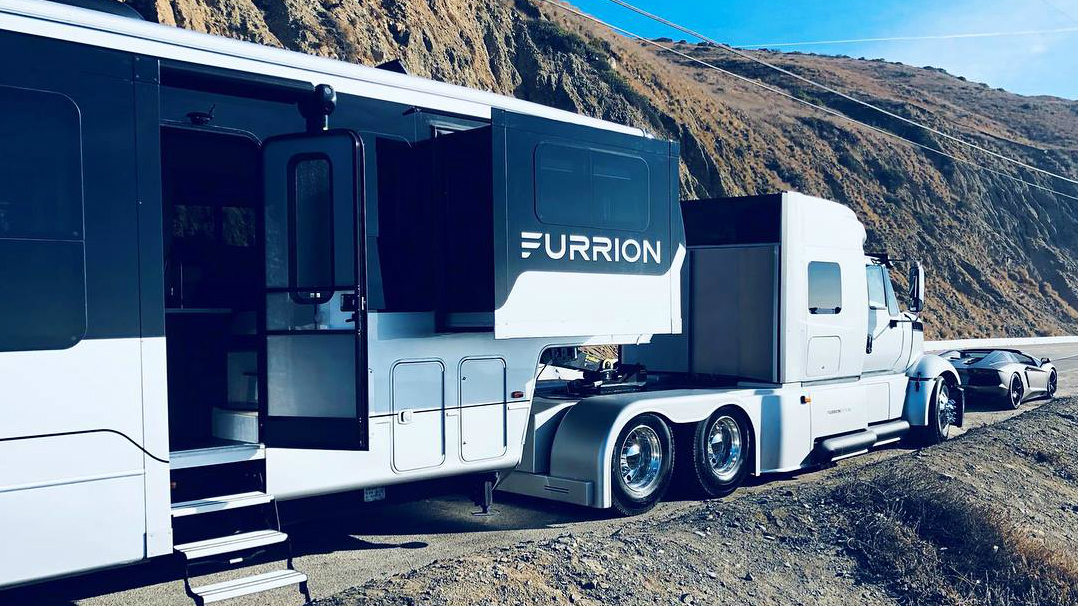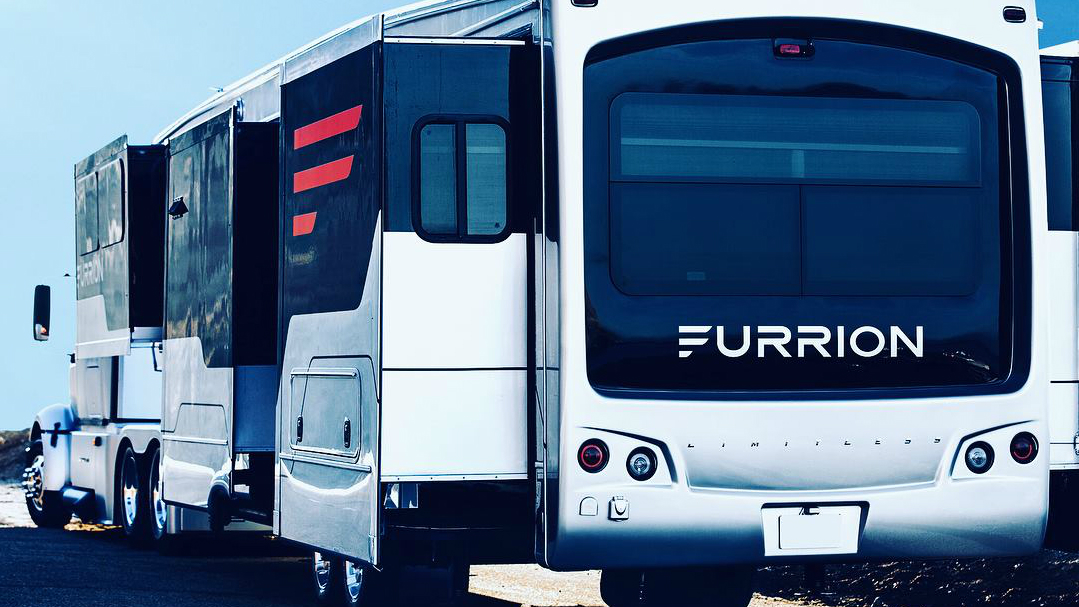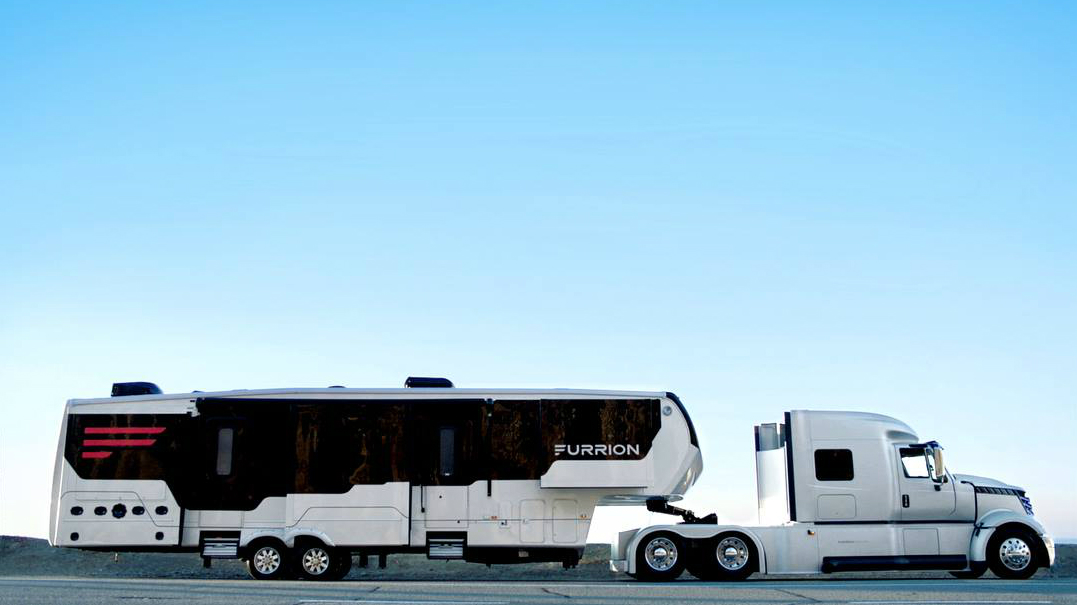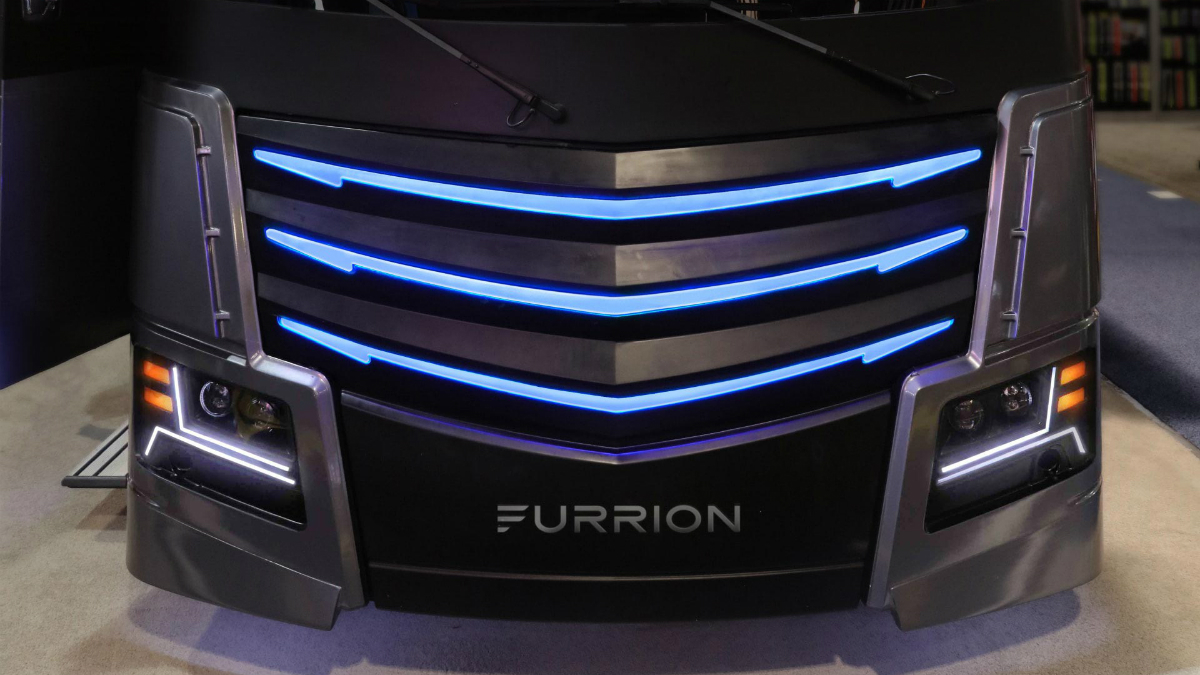 All three concept vehicles, the Limitless, Hercules and Elysium are completely futuristic and pack state-of-the-art tech into the traditionally basic RV vehicle.
The Hercules is technically a semi that has a moon roof and 100-w solar panel and lithium-ion battery storage, plus serves as an extra bedroom when hauling the Limitless, a massive tractor-trailer that you'd swear was modeled from an upscale NYC apartment.
If you're really feeling ritzy, you can travel yacht-style and have your hired driver sleep in the Hercules while you and your crew enjoy private travel, slumber, and cocktail hour in the Limitless. Every detail from the upholstery to the cabinets is ultra-sleek and modern.
And you thought glamping was luxe…