Less veneer, more german design savvy.
German innovation at its finest, Coodo is the lovechild of RV campers, sleek modern architecture, and tiny homes. Manufactured by LTG Lofts to go GmbH & Co. KG of Hamburg, these mobile living/working modules can be placed anywhere in the world, from urban environments to middle-of-nowhere nature.
Designed as a solution for our modern desires for freedom, travel, independence, and flexibility, these reinvented mobile homes can literally move with you. (Living your life around a fixed house is so 2016.)
While being mobile, Coodo pulls out all the stops to infuse comfort and forward-thinking design into the interior and exterior of the modules. Plus, they make a very small impact on the environment they're placed in.
"Contemporary and state-of-the-art products must be measured by their sustainability," says Mark Dare Schmiedel, CEO of LTG.
Coodo puts forth that all its components meet international environmental standards in terms of materials, recyclability, and environmentally friendly disposal and durability. Plus, after it's set up, resource consumption is kept at a minimum as the required space for a Coodo is small and doesn't need to be sealed.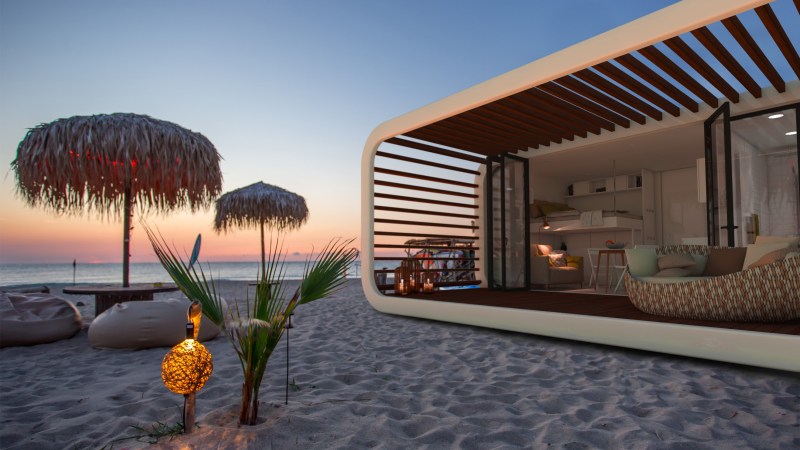 "We want to lead by example by having a great impact on society and proving that high ecological and sustainable standards do not stand in opposition to equally high standards for design and comfort, but can work in harmony through innovation," Schmiedel continues.
And by the looks of the Cooda module, LTG has done more than make an example. These units are both luxurious yet humble. Bold yet charming. Industrial yet natural. In fact, they were built to be a communicative living and working space that fuses into its surroundings. (Unlike the dorky campers that look out of place in just about every setting.) Coodo also stands as proof that simplicity really is the ultimate sophistication.
The floor-to-ceiling high standard glazing makes the small units feel grand, provoking a sensation of a limitless environmental around you. (You might have assumed the opposite would be summoned from such a small space).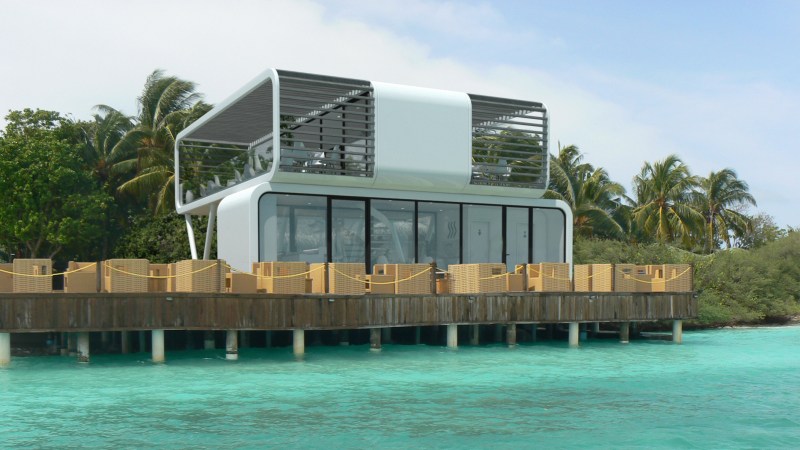 As for materials, Coodos come in both aluminum and wood, and are offered in different sizes and layouts (one-level or double-story). One model called the watercoodo even extend its living space onto the water. Go ahead, show me a camper than can do that.
The interior is also interchangeable depending on personal preference, with the option of the Coodo being delivered au natural as only the shell, with basic interior design, or fully loaded.
Coodo is primed to become the next benchmark of modern-day mobile living (only with less veneer), but it also has potential to change the way we think about office spaces. Schmiedel, for instance, says that once a suitable location has been found, he'll move the LTV crew into their very own company Coodo.
Photos courtesy Coodo
Editors' Recommendations