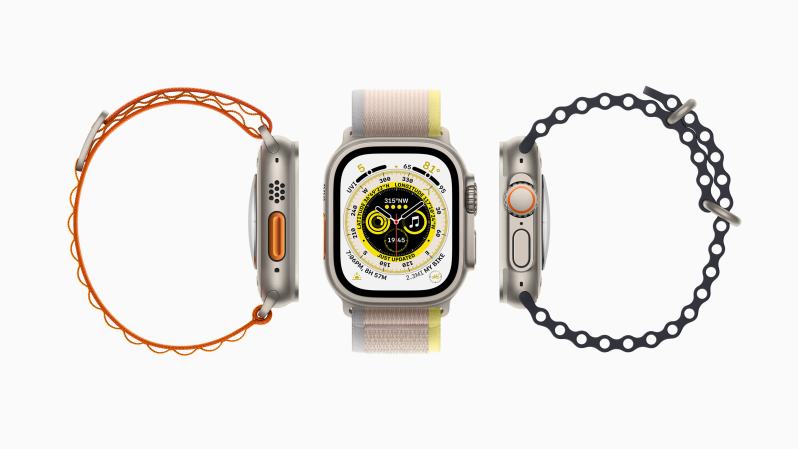 Apple has consistently managed to create products that we can't help but buy, and the Apple Watch Ultra was no different (especially for the travelers and outdoor enthusiasts among us). But what about the Apple Watch Ultra 2? If recent reports are to be believed, it might make its grand debut in the latter half of 2023. While Apple has maintained secrecy surrounding this timepiece, several compelling sources indicate this release could be just around the corner.
Typically, Apple debuts smartwatch upgrades on an annual schedule — with the exception of the SE models. But what of the Ultra? There's only been one so far, so there's no roadmap to follow — but according to those in the know, you can be optimistic that the Apple Watch Ultra 2 will be part of this fall's unveiling.
According to an investors' note divulged by the reputable analyst Ming-Chi Kuo and reported by GSMArena, Apple is diligently working on the second iteration of the Apple Watch Ultra. The report suggests the new Apple Watch could grace the market this year. Notably, Kuo's track record for accurate predictions lends significant weight to this claim.
Kuo's prediction aligns with that of Bloomberg reporter Mark Gurman, who reported we'd likely see it this fall, fitting seamlessly with Apple's historical pattern of fall releases.
Reports from GSMArena also indicate that Apple is embracing 3D printing technology for crafting certain titanium components of the forthcoming Apple Watch Ultra 2. This strategic move not only promises to streamline production timelines, but also offers potential cost reductions. While these parts will continue to undergo some of the traditional CNC processes, the integration of 3D printing showcases Apple's dedication to pushing the boundaries of technological advancement. If this innovation proves to be successful, we will probably be seeing a lot more 3D-printed parts in the future.
As the Apple Watch Ultra made its mark in 2022, enthusiasts and analysts alike couldn't help but speculate about its successor, and we're no different. We're hoping that the Apple Watch Ultra 2 will continue improving on the original model's fitness and travel-focused features, such as the sizeable display and extended battery life.
The most logical course of action for the Apple Watch Ultra 2 is the inclusion of advanced health and fitness tracking capabilities, considering the growing trend toward holistic well-being. Moreover, recent technological leaps could lead to a more intuitive user experience.
The impending release of the Apple Watch Ultra 2 in 2023 appears to be a reasonable assumption supported by credible sources. The prediction from Kuo and Gurman, coupled with Apple's historical release patterns, points to a fall unveiling that aligns harmoniously with the anticipated launch of the Apple Watch Series 9 and iPhone 15. Let's just hope that it's not more expensive.
Editors' Recommendations