When you look in the mirror at your growing beard, do you like what you see? While we don't doubt your beard-growing progress, every face needs some TLC. Luckily for you, these best beard products offer the boost your mane deserves.
When looking for ways to groom your beard, a beard comb is the one tool you shouldn't overlook. As we get ready for Valentine's Day and spring cleaning season, investing in good self-care tools is always a good idea, so take a closer look at this guide to the best beard combs and see which one may be right for you.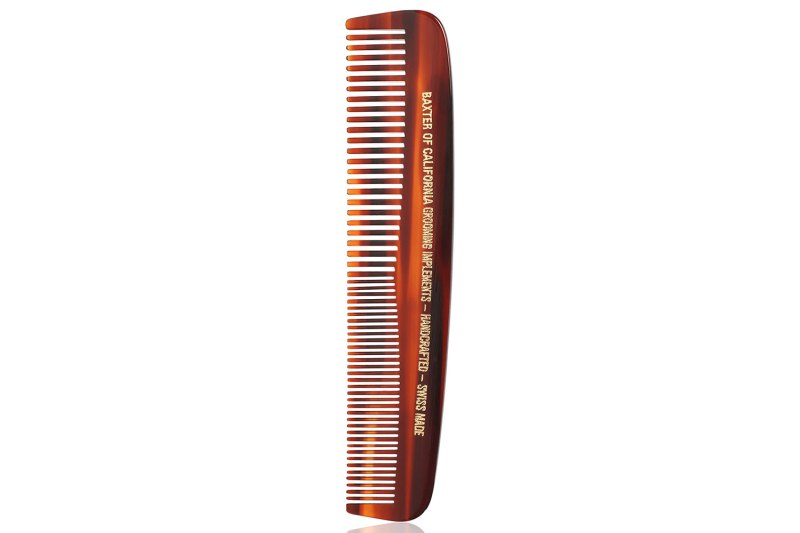 Baxter of California Beard Comb
We love Baxter of California for their high-quality grooming products, and their beard comb gives us another reason to sing their praises. Since you take good care of your beard to begin with, from the right beard oil to the best beard balm, Baxter of California helps you keep up the great work with this Swiss-made beard comb to tame your mane. It's hand-crafted in Switzerland, and it's expertly designed to be gentle on your beard and skin, so your mane is always in good hands when your hands are using this comb.
Baxter of California Beard Comb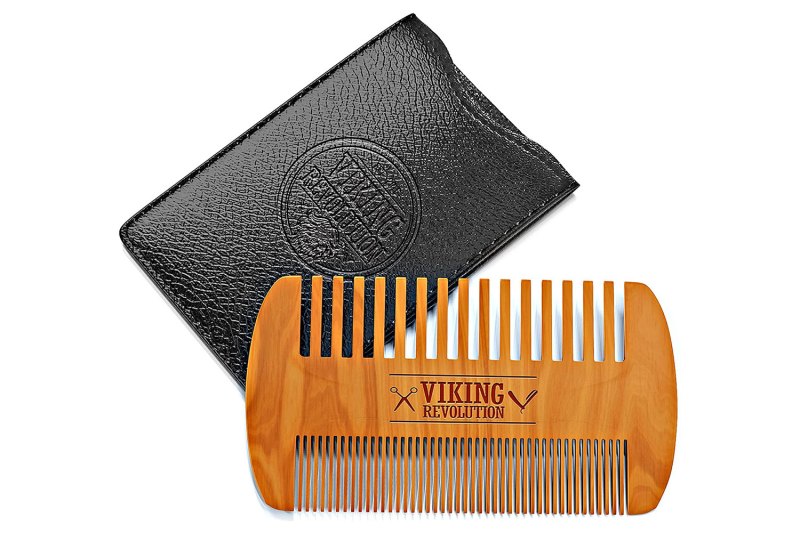 Viking Revolution Wooden Beard Comb
A wooden beard comb, such as this one from the aptly named Viking Revolution, helps apply oils and balms while also working on longer, thicker beards. If you want to help exfoliate your skin and shape your beard in the process, it's a great way to go for under 10 dollars (yes, really!).
Viking Revolution Wooden Beard Comb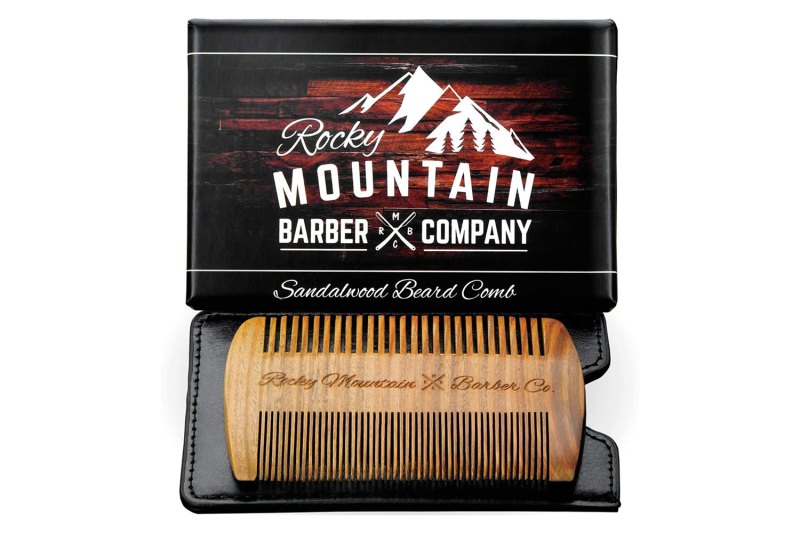 Rocky Mountain Barber Sandalwood Beard Comb
A sturdy sandalwood design and multiple teeth widths give you plenty of options for keeping your beard in fine form, regardless of whether you've been bearded for years, or if you're starting your New Year's Resolution to grow a great beard this year. Use this wooden beard comb to both style and detangle your beard, day after day.
Rocky Mountain Barber Sandalwood Beard Comb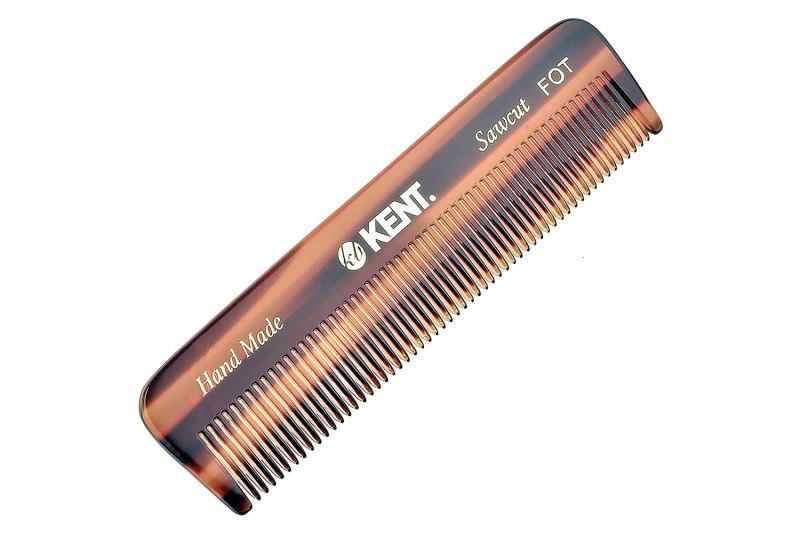 Kent Handmade Fine Tooth Beard Comb
The best beard styles sometimes require more intricate care than a wooden beard comb can provide, so Kent's handmade cellulose acetate comb is perfect for those who want to go big with bolder styles. Yet if you have a shorter beard, this fine-tooth beard comb should also work well for you.
Kent Handmade Fine Tooth Beard Comb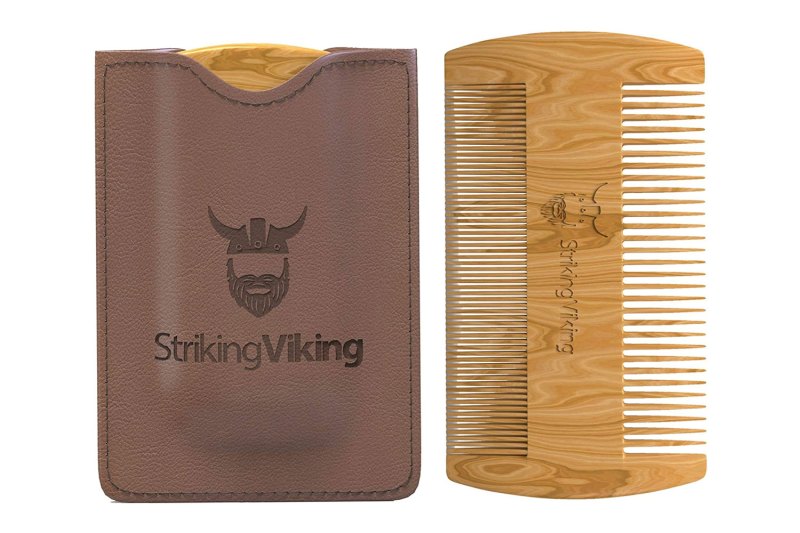 Striking Viking Wooden Beard Comb
Fit this durable sandalwood comb (in a fine leather case, to boot) right in the pocket of your favorite jacket or coat to keep your beard looking fly on the go, no matter where you go next. After all, what's more ready for an adventure than a well-groomed beard?
Striking Viking Wooden Beard Comb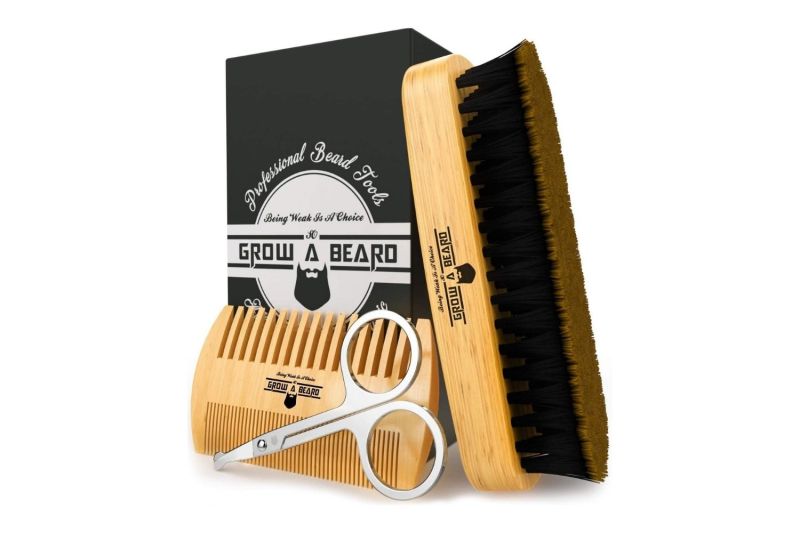 Grow Alpha Beard Comb and Grooming Kit
While we're technically talking about beard combs on their own, we can't pass up this great deal on a handy grooming kit that gives you a bit more bang for your buck. The combination beard and mustache comb even fits in your pocket, making it easy to transport and groom on the road.
Grow Alpha Beard Comb and Grooming Kit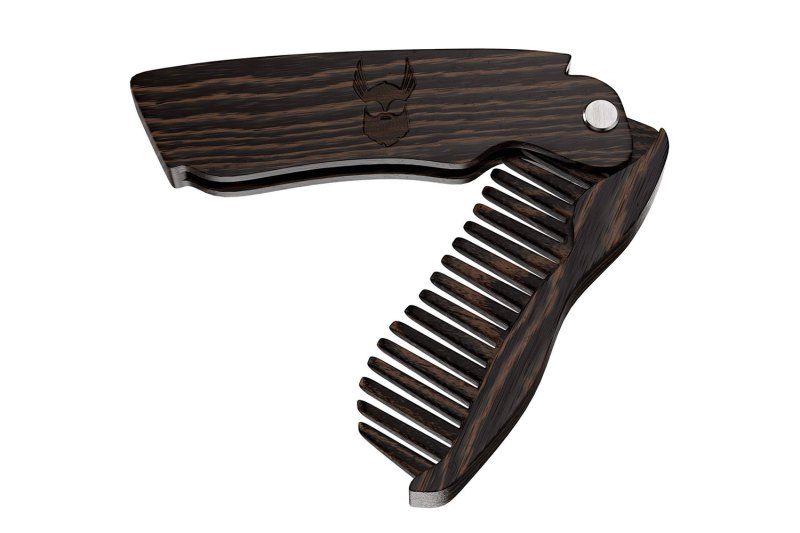 The Beard Struggle Model Viking Comb
The Beard Struggle's Model Viking Comb really is next-level, and it's made for those who aspire to a mane of Viking-esque proportions. All joking aside, this folding beard comb features African wedge wood construction for sturdy durability alongside the thickest of beards.
The Beard Struggle Model Viking Comb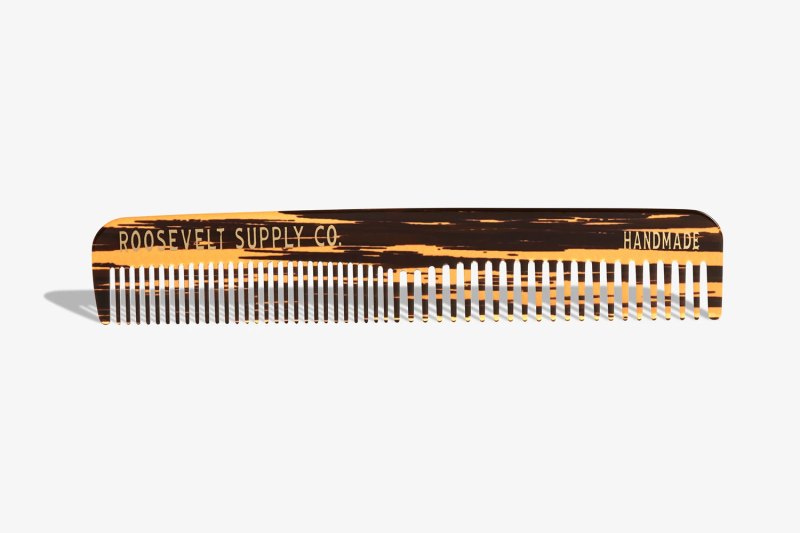 Roosevelt Supply Co. Large Beard Comb
For versatility in selecting your beard comb, look for a design that's both finer and wider to deal with thinner and thicker beards in equal measure. To be more specific, this Roosevelt Supply Co. beard comb is exactly what you need if you consider yourself, yes, a well-groomed gentleman (we had to go there). This comb is shaped and polished with pumice stone for an expert finish that will feel great on your skin.
Roosevelt Supply Co. Large Beard Comb
Frequently Asked Questions
What is a beard comb, exactly?
They're usually made from sandalwood or acetate and are larger and more durable than a comb for the hair on the top of your head. That makes them all the better to shape and detangle your beard as well as exfoliate your skin so it can better absorb the best beard oil or beard balm.
Why is a beard comb necessary?
Basically, regular use of a beard comb can help you properly clean and detangle your beard. In addition, combing helps you prevent beard itch and ingrown beard hair, and it helps you distribute beard oil or beard balm more evenly across your beard. Also, it simply feels good on your beard and facial skin.
Why can't we use regular combs on our beards?
Beard combs have longer teeth than standard combs, so they're best suited to handle your facial hair. Make sure you comb in the natural direction of your beard's growth and comb all the way through to take full advantage of your new beard comb.
We hope this helps you find exactly the right beard comb to add to your grooming kit. For more helpful grooming kits, take a look at our handy-dandy beard shaping guide, the best drugstore shampoos that won't break your bank, and the best body washes to freshen up your 2023. However you like to clean up, cheers to better self-care.
Editors' Recommendations