You can hold the title of winemaker, but the role is going to ask much more of you than just making wine. The winter months technically make up the offseason, falling after the hectic harvest stretch. Yet, there's plenty to do, in vineyard rows, quiet cellars, or on the road with business cards at the ready.
Brad Ford makes wine for Illahe Vineyards in Dallas, Oregon. The Willamette Valley label has become admired for its expressive wines, which range from Pinot Noir and Pinot Gris to Grüner Veltliner and a Rosé of Tempranillo. Ford's known during crush to man a custom bike pump, which can maneuver wine around without the aid of the electrical grid. He's also becoming an off-season enthusiast.
"Winter is rapidly becoming my favorite season out here," he says, acknowledging that it's not always easy given the dark and chilly days. "It's exciting to have a new year with all of its potential to think about."
One of his favorite tasks is pruning in the vineyard, which Ford equates to bonsai. "We're shaping the plant both for production and shape," he says. "Cane pruning is more difficult than other types and still isn't automated. It requires years of experience to make the correct cuts. After twenty years, we're beginning to see beautiful, gnarly heads forming on our Pinot plants."
At the winery, it's a quiet time for simpler tasks, reflection, and dreams about the future. Many of the wines are finishing malolactic fermentation and those in the barrel need to be topped routinely to prevent oxidation. "Aside from that, we'll be spending some time bottling the 2018 wine and racking," Ford adds.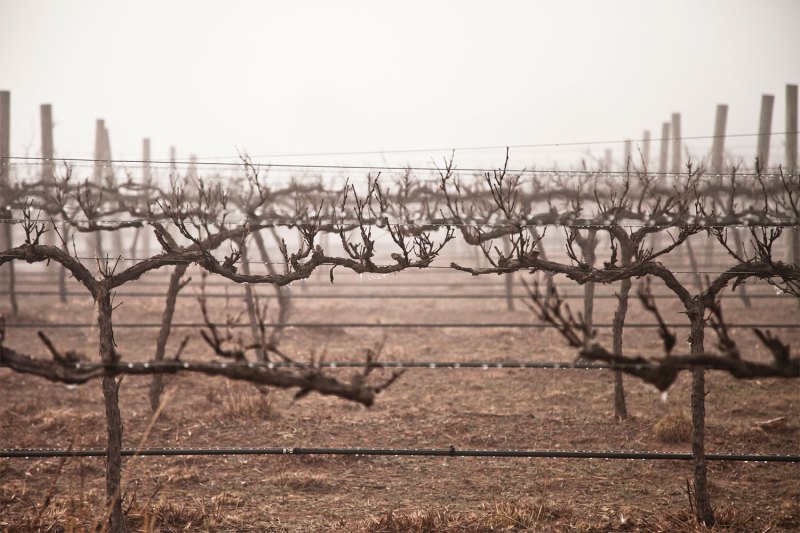 This time of year, winemakers are also in high demand to help curate seasonal dinners. Bountiful meals built around winter fare like shellfish or truffles are paired up with complementary wines and the very person responsible for making them. Better still, a lot of these feasts are held in cozy cellars, with vats and barrels in the background.
With the most recent vintage put to bed in barrel or tank, winemakers have time to think about the next growing season. This is prime time for meetings with the vineyard crew to chat about crop estimates for the coming year and any new viticultural approaches worth experimenting with in the spring.
Sometimes, a producer will elect to graft a different type of variety onto pre-existing rootstock, to keep up with an in-fashion variety (like Gamay Noir) or just to try something different. Or, they'll consider ways they can be more biodynamic in the vineyard, via composting or the application of natural treatments. As Ford said, the entire year lies ahead and that's particularly the case for the winemaker, who tends to think and operate in terms of vintages.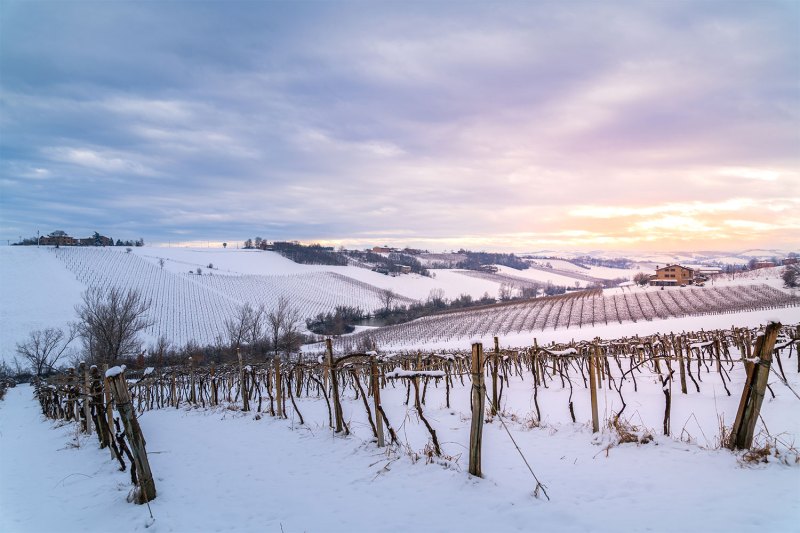 If you follow any winemakers on social media, you know that this is also one of only a few stretches in the year when they can think about vacation. Some will flee for warmer climes to enjoy drinks that don't remind them of work. The most dedicated of the bunch will combine work and play, traveling to wine-centric destinations like the Loire Valley, Okanagan, or Austria to learn a few new tricks of the trade.
But the best part about winter and wine country might be reserved for the consumer, who can savor relatively quiet tasting rooms — sometimes in the delightful company of the rejuvenated winemaker.
Editors' Recommendations