Austria is a formidable force in the wide world of wine. Landlocked with a modest population of about nine million, the European nation goes largely unnoticed, especially in the company of border-sharing counties like Germany and Italy.
Why should you take notice? Many, many reasons. Austria is a mainstay on most shortlists for strongest economies per capita and highest quality of life. It has a virtually immeasurable arts history, revolving around musical and cultural hubs like Vienna. The snow sports scene is other-worldly. And it's home to some really good wine.
Most of Austria is set up quite high. In fact, only a third of the country lies below 1,600 feet in elevation. That means slow ripening and acid retention in many of the vineyards that dot the hilly landscape.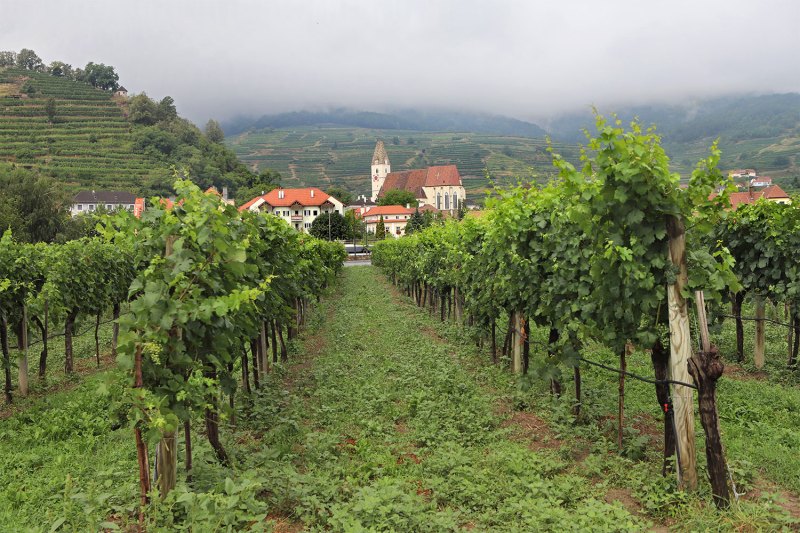 Interestingly, a scandal in 1985 wreaked havoc on the industry. Some producers were found to be adding diethylene glycol to their work, to convey a sense of texture and sweetness. This colorless, odorless liquid with a mildly sweet taste is found in some renditions of antifreeze. It was used as an illegal remedy of sorts for a few less than ideal vintages in the early 80s. German authorities picked it up in the lab and the Austrian wine scene was dealt an immediate and lasting blow.
But there was quite a bit of light at the end of that peculiar tunnel. The public started to look away from sweeter wines and so Austrian producers focused on crisper, drier whites especially. There was also a lack of trust at play among the larger producers. Smaller-scale operations helped resurrect the nation's wine image, with a well-made Riesling here and a beautiful Blaufränkisch there. Before long, Austria was back on the scene and known by its European peers and beyond for much more than just late harvest-style supermarket wines.
This is the home turf of native varieties like Grüner Veltliner, Zweigelt, Zierfandler, and — as far as we can tell — St. Laurent (most believe it originated here). It's also a great place for growing Pinot Noir, Chardonnay, Müller Thurgau, and Pinot Blanc. Set centrally within the continent, it's far from shocking that viticulture has existed here for many, many years. Archaeological digs have uncovered signs of grape-growing in Traisental some 4,000 years ago.
Today, three major sections make up the Austrian wine map. Niederösterreich is the northernmost, producing the most fruit and home to some famous appellations like Wachau, Kremstal, and Kamptal, set along the Danube River. Burgenland on the central-east side of the country is a bit warmer and more known for its red wines and noble rot-affected whites. Steiermark is the smallest, known primarily for aromatic whites. All three major zones have their share of sub-regions.
Now, check out a few Austrian wines to get you started.
F.X. Pichler Riesling
It's not cheap, but it's a great representation of the country and its uncanny ability to make a multi-faceted dry white. F.X. Pichler makes some great Sauv Blanc and Gruner, too, but the Riesling tends to shine most brightly. This is not your grandmother's mutated sweet Riesling. This is a pure and powerful take on one of the world's great wine grapes.
Türk Grüner Veltliner
It wouldn't be a proper list without the country's most famous grape, Grüner Veltliner. This producer stresses the colorful nature of the variety, which can be everything from firm to refreshingly fruity to mineral-driven and even a bit spicy. There's a lot of perfectly drinkable Gruner on the market but this riff shows the grape's intriguing and more exotic side.
Hannes Reeh Zweigelt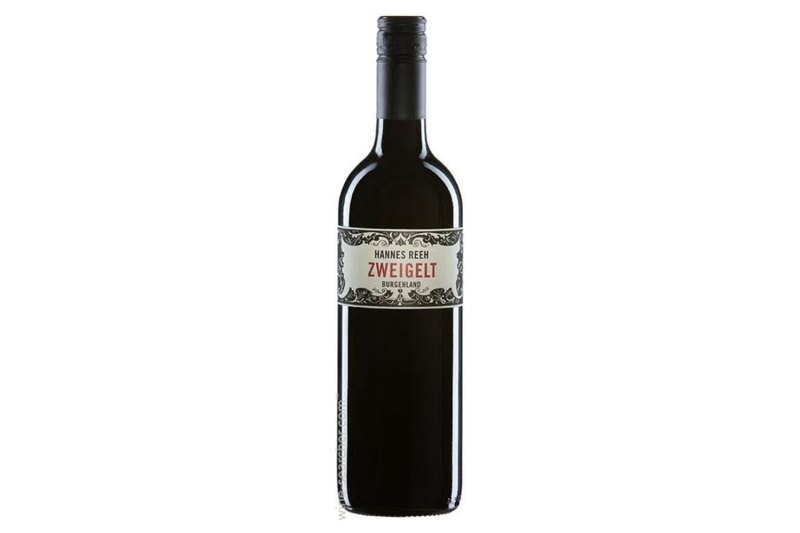 Zweigelt out of this microclimate along the Austria-Hungary border is really expressive, with the dark-as-night fruit flavors one normally associates with a heavier red. It's comforting, too, with baking spice elements and a pretty, ruby red hue. Reeh's Zweigelt releases are justifiably getting some buzz, with perhaps his best work yet to come given the winemaker's relatively young age.
Heinrich Hartl III Pinot Noir
It's not easy to make a good Pinot. This southern Austrian producer's work benefits from both the right growing climate and plenty of attention to details in the cellar. Sixth-generation winemaker Heinrich Hartl has absorbed his family's rich legacy and expertise and is using it to make some really evocative red.
Editors' Recommendations