Cask strength is all the rage right now. The higher-octane spirit variety, typically showing up in whiskey or rum form, is essentially the raw distillate without its usual dilution. That means a fiery drink running somewhere around 60% ABV (120 proof).
Why is this style back in vogue? Well, with more producers, there's simply more experimentation, from wood types for barrel aging to new categories altogether (say hi to the American single malt). With cask strength, we're seeing producers returning to a certain purity of their creation, which is delivered straight from the barrel to you without the added water to temper it.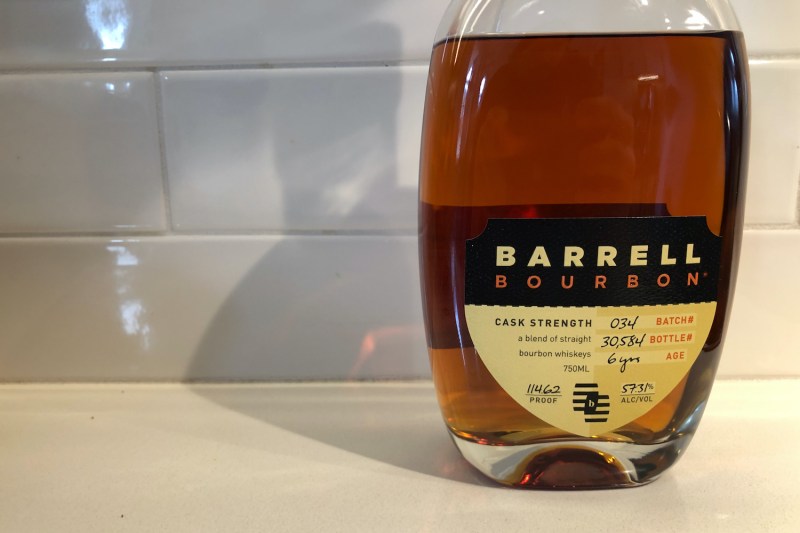 Those fully aboard the cask bandwagon would argue that you get a better representation of what the distiller was trying to produce with these offerings. Often, these liquors are subjected to less manipulation; some enthusiasts are that things like chill filtration dampen the flavor and aromatics of these spirits. Another point of manipulation is the addition of spirit caramel. This standard practice creates a uniform color for whiskey, but again, it can overpower or drown out some of the spirit's initial intriguing characteristics.
Those in favor of cask strengths are rooting for a bolder, more complex whiskey or rum that's gone straight from cask to bottle. There are a few to look out for, from Barrell Craft Spirits in Kentucky to W.L. Weller's Full Proof. The stuff from Laws Whiskey House in Colorado is worth noting too. If you're interested in rum, try Inner Circle from Australia, Balcones, the esteemed Texas distillery, or the version from Plantation.
It's no surprise that cask strength bourbon and cask strength whiskey have become fashionable over the last few years. Imbibers have increasingly sought out the most natural forms of drinks, from unfiltered and native yeast-fermented wines (and embracing the whole natural wine movement) to fresh hop beers served almost immediately after being bottled, canned, or kegged. People want to taste the craft at hand, not the other additives.
There are some things worth noting, though. Cask strength has become the common term, but you may see these offerings labeled as barrel strength or overproof as well. Generally, they all mean the same thing. However, with rules tightening around various spirit categories and styles, the naming conventions may soon change too. For comparison's sake, traditional spirits are bottled at 80 proof, or 40% alcohol by volume. Cask strength riffs come in anywhere from 50% ABV to a whopping 75% ABV. That means that while it may taste a little more interesting and show off more characteristics, such as the barrels used in the aging process, it's also downright flammable. Drink with caution, per below.
How to enjoy cask-strength spirits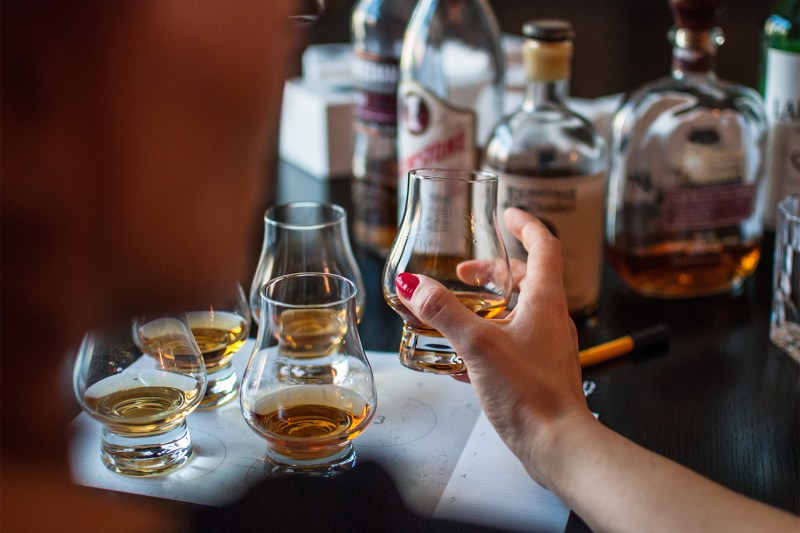 The main issue here is high alcohol content. Doing a side-by-side tasting of multiple cask strength bourbon options is not advised unless you're pouring tiny samples — or you're looking for a hangover. A bit of dilution here is welcome, whether you add a few drops of water — go with mineral water if your tap isn't up to par — or an ice cube. Take your time sipping the stuff, and if you're mixing with it, keep the ABV in mind.
Sipping a cask strength spirit straight will no doubt introduce you to the warm sting of ethanol. Often referred to as "heat," this high-proof sensation is a big reason why so many spirits are treated with some water prior to bottling. Don't get us wrong — we love a muscular double IPA beer or potent tiki cocktail. Just know that they add up fast.
Our approach?
Start by pouring a small bit of the cask strength expression into a glass, preferably a tulip-shaped one so that you can really smell it.
Take in the aromatics before adding water or ice. In fact, consider wetting your lips with the liquor before diluting, or take a very small sip to gauge the heat.
Then, add your water accordingly. A small amount will do, so consider having a dropper around or something that will allow you to add fractions of an ounce, like a quarter to half an ounce. Be sure not to over-dilute the sample; if you do, you'll end up with a watery spirit that's lost all of its personality.
Allowing your sample to breathe a bit before diluting is a good idea too. It won't change the ABV, but it will allow the sample to open up a bit in terms of flavor and fragrance. It will make the nose especially a bit less harsh.
Need a general primer on the subject at large? Here's how to drink whiskey like you know what you're doing.
Cheers!
Editors' Recommendations