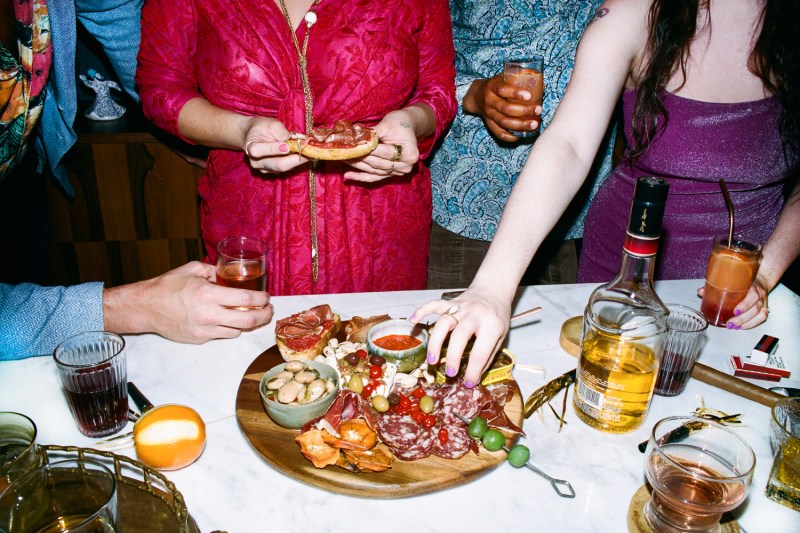 Fall is a time of abundance and that means prime eating time. Overflowing cornucopias come to mind, and while we don't really eat out of those strange Thanksgiving platters, there's something quite like them — the charcuterie board.
What is a charcuterie board? Teeming with meats, cheeses, veggies, and more, the charcuterie board is the edible generosity of autumn on a platter. It's also a delicious reminder that food is all about community and taking a break from the hustle and bustle of the day.
Aaron Luo is the co-founder of Mercado Famous, a Spanish-inspired charcuterie delivery service. The delicious cured meats are sourced from Spain and work well as the main attraction on any charcuterie board. But where does one begin? We reached out to Luo for some sage advice.
Read on for some great charcuterie board ideas.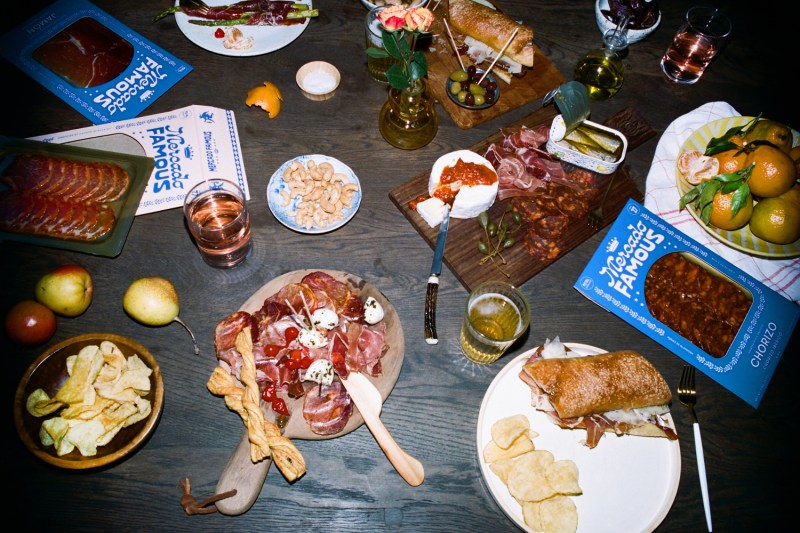 How to make the best charcuterie board
Wondering how to make a charcuterie board? Don't overdo it. "When building charcuterie boards in Spain, we always say less is more," Luo told us. "Depending on the size of the board, I always try to have one to two meats that are the center of the board, kind of like the 'star' of the show, and then complement other ingredients and drinks around this."
On the board, it's all about harmony. "Everything is designed to complement the meats we selected," Luo said. "If you want to kick it up to another level, we recommend including caviar with thin-sliced farm white bread, which complements the umami of the meats extremely well."
Start with a good tray, and then build around your meats. Be sure to have plenty of cutting and spreading instruments and set your drinks out so folks can serve themselves (Spanish style, and don't forget the vermouth). It's finger food, so have some napkins in the mix too.
Pairing with meats
Here, Luo walks us through pairing cheese and wine with Mercado Famous's esteemed portfolio of cured Spanish meats.
Jamón Serranía
"As the least greasy, it is best paired with a beverage with less acidity and a cheese with mild flavor," Luo explained. "Pair this with manchego cheese and a pinot noir." He added that the relative lightness of meat (compared to the others they work with) does well with a wine that won't overwhelm.
Jamón 50% Iberico
"With a unique flavor that's subtle yet with rich marbling fat, flavor, and smell, this pairs best with a cabernet sauvignon and Iberico cheese," Luo said. "This meat is a great option for charcuterie boards because it has a more accessible price point, but comes with that Iberico breed flavor and fat content."
He also said that a full-bodied white would do the trick too (think Rhone white blends Viognier, or go Spanish with a white Rioja), along with flavorful cheeses.
Jamón 100% Iberico
"With a nutty flavor and a great balance of fat/lean Jamon, this pairs perfectly with malbec, merlot, and Parmesan cheese. The Jamon 100% Iberico is the most flavorful of the three options we offer, and I usually recommend a full-body wine like the malbec, which is low in acidity, to complete." This allows you to fully taste and appreciate the nutty flavor of the Jamon 100% Iberico, which comes from their range-free acorn diet.
Chorizo
"Seasoned with salt, garlic, and paprika, Mercado Famous's chorizo shines when paired with a pinot grigio and cheddar," he told us. "For a strong flavor, cured sausage like chorizo, I like to pair them with white wine instead of red. The traditional pairing option is always to pair the chorizo with a Rioja or Tempranillo. However, I find the crispness of a pinot grigio actually allows the paprika of the chorizo to shine even more."
Lomo
"One of Spain's national delicacies, Lomo packs a ton of flavor and pairs best with a grenache and mozzarella," Luo said. "Lomo and a full-bodied wine like grenache, make a perfect combination. Lomo is actually a mildly seasoned meat, and we recommend pairing it with a mild cheese, as the creaminess of the cheese goes well with the texture and umami flavor of the Lomo."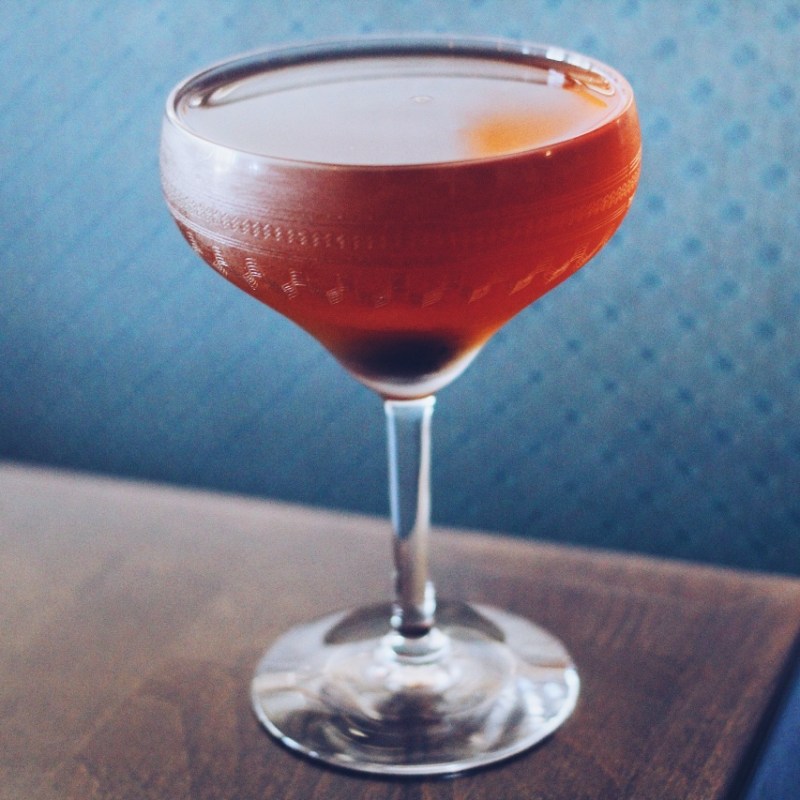 Drink pairings beyond wine
"Our first option when pairing charcuterie outside of wine is Spanish sidra (Spanish cider), which usually is crisp and dry," Luo explained. "This complements the meat selection extremely well. Personally, I also like to pair them with Belgian ale, which is less bitter and does not overpower the flavor of the Jamon or cured sausages."
Luo suggested some liquors as well, served neat or in a classic cocktail. "When it comes to spirits, bourbon and whiskey are our go-to choices," he said. "However, we usually like to recommend pairing with the meats either straight on the rocks or as part of a less-sweet cocktail like a Manhattan."
Vermouth is a classic option, especially among the Spanish. Sip it neat or mix it with some sparkling water to stretch things out. When the meal comes to a close, cap it off with a digestif like amaro or a classic Negroni cocktail.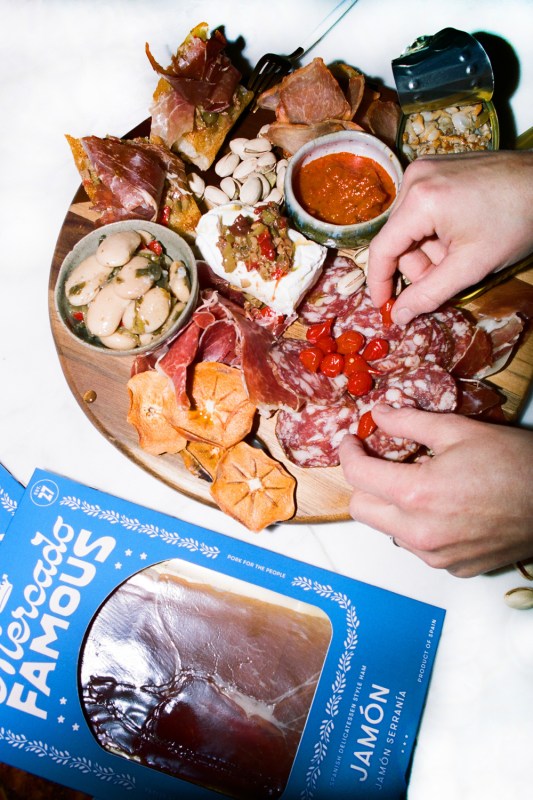 Other additions to consider
There's really no limit as to what to put on a charcuterie board. "I think the best boards are the ones that have a center star," Luo reiterated. "In addition to the options mentioned above, an alternative is to introduce a few varieties of canned fish as part of the board."
He referenced a board he made in the past that showcased another staple ingredient. "We also did a board early this year where we only had six of our meats, two types of Spanish cheeses but six types of thinly sliced breads to complement the bite. It was a great way to show how the flavors of the meats can shine depending on the flavor of the breads," he explained.
Other options might include pickled vegetables, olives, dried fruit, nuts, beans, sun-dried tomatoes, and quality condiments like Dijon mustard or wild honey.
Ready to build your own? Check out our guide on how to build a charcuterie board for date night and an introduction to Spanish wine. You also might like our take on the best food delivery services out there.
Editors' Recommendations