IPAs already have a strong reputation for being bitter, so why kick it up a notch and add cocktail bitters?
Alex Hauck and Stephan Berg, co-founders of The Bitter Truth, are proponents of the somewhat odd-sounding practice. As Germans, they'd never come across an IPA before a visit to Father's Office in Los Angeles, where they smelled what they thought was someone preparing a joint. While there is a growing craft beer scene in Germany today, when they made that visit to L.A., there was little variety in their homeland beyond traditional German styles, especially in the countryside where they reside.
"Germans are very conservative with their beer," Hauck said, adding that one exception to that is the common habit of adding lemonade and Coca-Cola to beer. "In Los Angeles, Stephan ordered an IPA and found out that's what smelled like weed. We started to research them."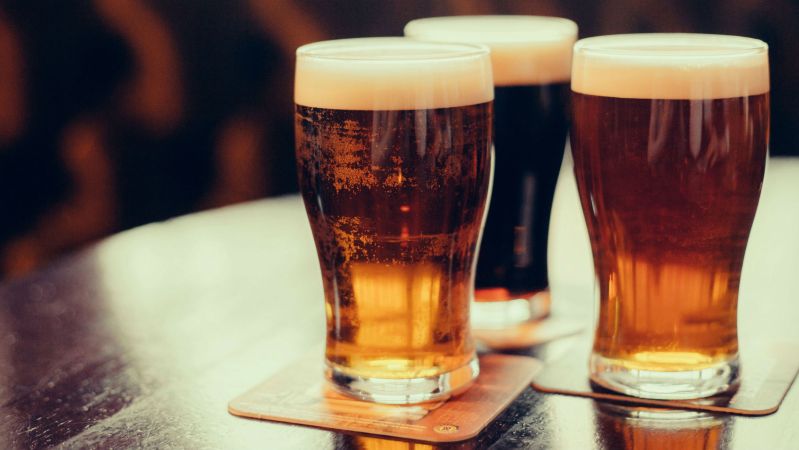 They also began experimenting by adding different bitters to hoppy beer. Hauck described the practice as similar to the French mixing beer with Picon Biere, a bitter orange liqueur.
"I knew that drink and like it very much, and thought maybe it could work with our bitters in IPAs," Hauck says. They learned that there is a limit, though, to how much bitters one can add to a drink —you can easily overpower the more nuanced flavors of an IPA, but Hauck said a strong one can withstand two or three dashes to enhance the beer's spiciness and fruitiness.
Hauck recommends playing around and trying to match the flavors of the hops with particular bitters. While he prefers grapefruit or lemon, celery or aromatic bitters work as well.
Don't limit yourself to IPA — Hauck says a chocolate bitter can be added to a darker beer. "On one side, there's the roast of cocoa beans and on the other, cinnamon and warm spices," Hauck explains. "Those flavors are really nice in a stout or porter."
Of course, part of Hauck and Berg's reason for encouraging courageous drinkers to try bitters in beer is meant to promote their products. The duo started The Bitter Truth 12 years ago following a period of bartending in Germany, a nation that lacked most of the innovative cocktail ingredients other metropolitan areas were using at the time.
"We'd take a trip to England every year and get the ingredients we couldn't get," Hauck says. "During the trip in 2006, we decided, 'Why not make it a small hobby?' We made an orange bitter, one of the key flavors of the 19th century."
"I was happy as a bartender," Hauck adds. "At some point, you have to make the decision to be a bartender all your life or take the opportunity to build your own company."
The hobby grew and, eventually, the Hauck and Bergtarted selling the bitters, first in Germany and later across the globe. Prior to the brand's official launch in the U.S. in 2009, cocktail expert Robert Hess brought The Bitter Truth back to the States and made it available at in Seattle. The company now offers a line of 11 bitters — with occasional specialty flavors — and an additional collection of liqueurs like violet, elderflower, and pimento dram.
Editors' Recommendations