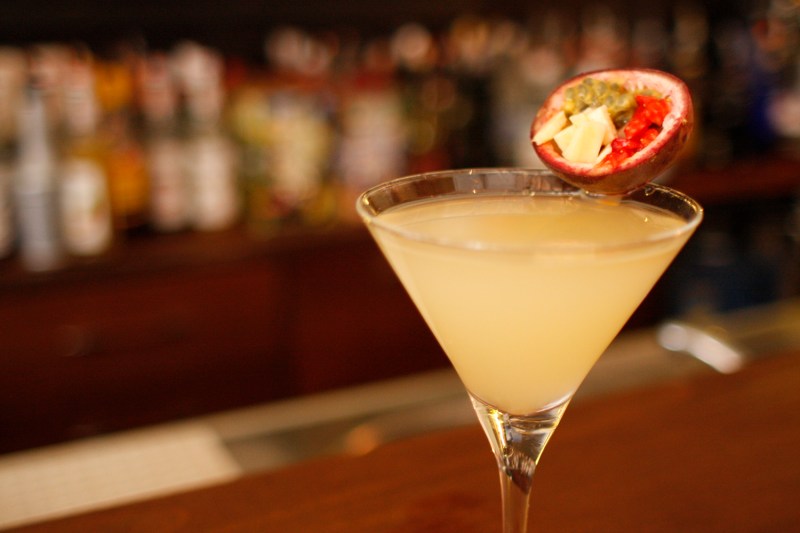 Of all things that embody the sun-kissed tropics, the passion fruit may be the most evocative. It's a wildly fragrant and flavorful fruit, one that can nudge you beneath some palm fronds upon first encounter.
It's a great fruit to mix with as well. For the home bartender, passion fruit can be employed in many forms, from fresh-squeezed juice and purees to liqueurs (we suggest Chinola). The glowing orange color of the stuff gives off a sensation of warmth and the juicy flavors and bright acidity make it ideal for cocktails. Perhaps most critically, a good passion fruit cocktail brings the sun and fun when we need it most. Here are seven great recipes to try.
Related Reading
Little Island Daiquiri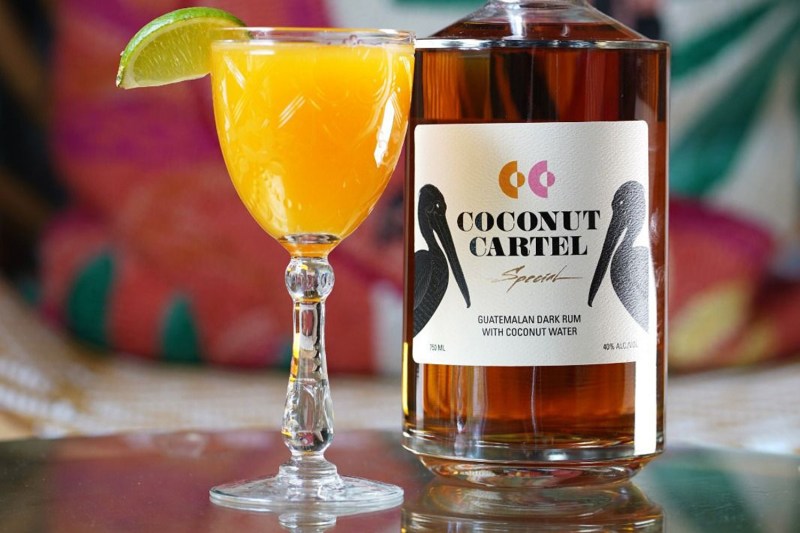 (By Kyle Jones, Bon Vivants, Bahamas)
A highly tropical affair, this daiquiri cocktail mixes orgeat with a specific Guatemalan dark rum hit with coconut water.
Ingredients:
1.5 oz Coconut Cartel Special Rum
1 oz Passion Fruit Liqueur
1 oz fresh lime juice
.5 oz Giffard Orgeat
Method:
In a shaker, combine all ingredients.
Shake vigorously for 20-30 seconds.
Strain over fresh ice and garnish with a lime wedge.
Atlantic Love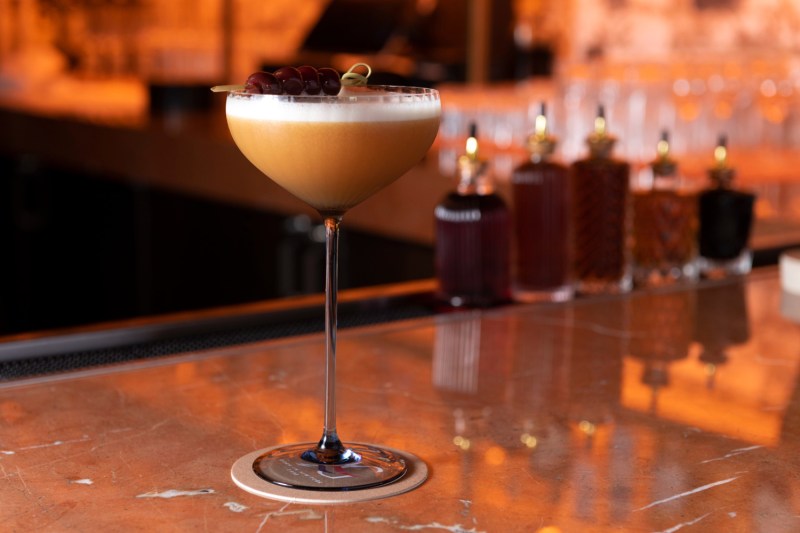 This crafty drink comes from NYC's Atlantic Grill. It's an elegant mix of citrus, stone fruit, whiskey, and passion fruit.
Ingredients:
2 oz Michter's Sour Mash Whiskey
.5 oz St. Germain
1 oz passion fruit puree
.5 oz lemon juice
.5 oz simple syrup
.5 oz sour cherry syrup
1 egg white
liquor cherries and orange zest for garnish
Method:
Add whiskey, lemon juice, passion fruit puree, St. Germain, simple syrup, cherry syrup, and egg white to the shaker, and dry shake it for 15-20 seconds.
Add ice to the shaker and give it a quick shake.
Pour over into a coupe glass, and garnish with liquor cherries and orange zest.
Fruta de Pasión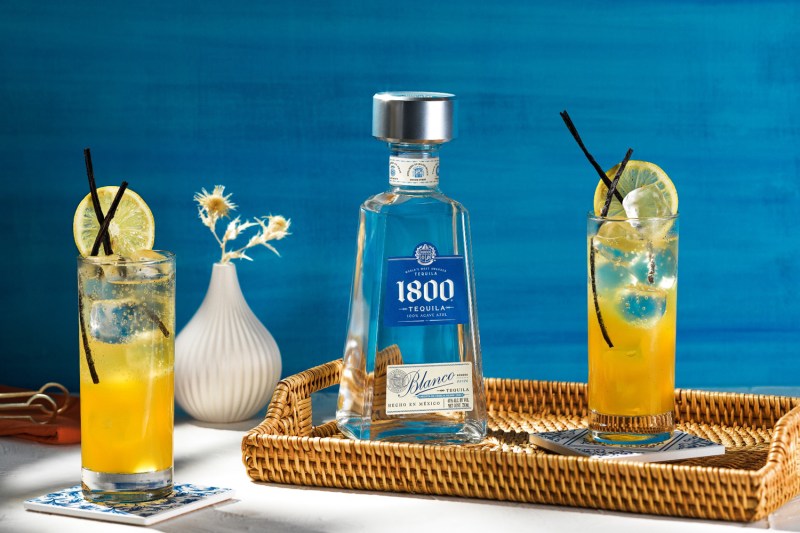 Tequila and passion fruit work excellently as a unit, especially when treated to some sweet vanilla and club soda for a little pop.
Ingredients:
2 oz 1800 Silver Tequila
3 oz club soda
1 oz passion fruit nectar
.5 oz vanilla syrup
Method:
Combine tequila, passion fruit nectar, and vanilla syrup in a cocktail shaker with ice and shake vigorously.
Strain over fresh ice into a Highball glass.
Top with club soda and garnish with a lemon wheel and vanilla bean.
The Passion Project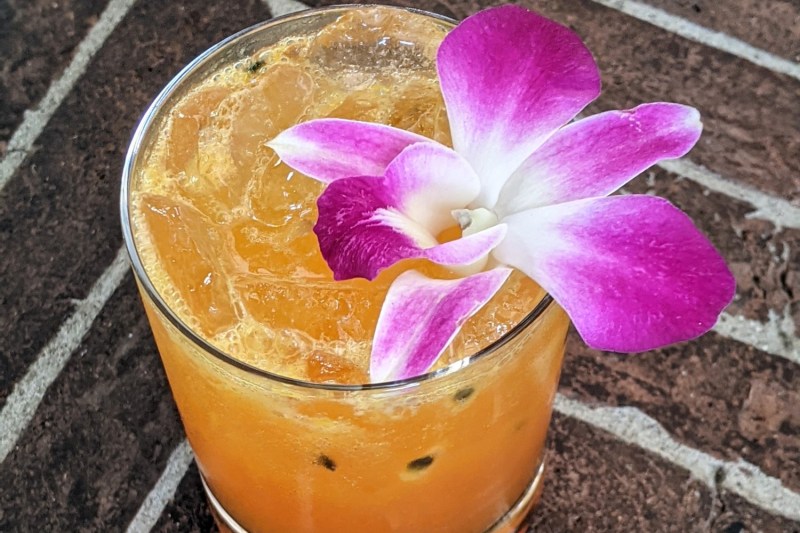 (By Ignacio Murillo, A.O.C.)
This one is a little more complex but worth the effort, hitting fragrant passion fruit with even more aromas with the addition of gin.
Ingredients:
2 oz Damrak Gin-infused passion fruit rind*
1 oz lemon juice
.75 oz turmeric and cardamom syrup*
.5 oz passion fruit juice
orchid flower for garnish
Method:
Combine all ingredients in tin and shake.
Pour into a double Old Fashioned glass and garnish with an orchid flower.
*Gin-Infused Rind: Wash 6 passion fruits well with cold water then cut them in half. Scoop all the fruit seed juice in a container. In a different 4-quart container, place the passion fruit rinds, dump 1 bottle of gin, cover and set aside in the refrigerator for at least 24 hours. Strain it through a chinois and pour gin back into the gin bottle for use.
*Turmeric and Cardamom Syrup: Combine 4 cups of simple syrup, 4 ounces of freshly-peeled turmeric, and 15 pods of cardamom in blender. Blend for 1 minute and strain through a chinois, pushing the solids with the back of a ladle to extract as much flavor as possible. Discard the solids and pour the syrup into a labeled squeeze bottle. Refrigerate.
Almost Lost Lake
This cocktail is inspired by one of Lost Lake's original cocktails, a formative drink that helped make the bar famous. The below recipe is swell but to stretch it out, you can also add a few ounces of soda water, preferably blood orange or grapefruit flavor.
Ingredients:
2 oz aged rum
1 oz passion fruit liqueur
.25 oz Campari
.75 oz fresh lime juice
.5 oz mango puree
Method:
Combine all ingredients in tin and shake.
Strain into a chilled cocktail glass with a large cube of ice.
Tigre de Valle
A stunning mix of turmeric, pineapple, tequila, and passion fruit, this cocktail truly is a tiger among cats.
Ingredients:
1 oz blanco tequila
1 oz Chinola
1 oz pineapple juice
.75 oz lime juice
.5 oz turmeric honey syrup*
2 sage leaves
Method:
Combine all ingredients in a mixing tin and shake well. Strain into a rocks glass over fresh ice.
Garnish with pineapple wedge and a sage leaf.
*Turmeric Honey Syrup: Juice 1/4 cup of fresh turmeric juice (about 1 cup of fresh whole turmeric). Combine with 3 cups of orange blossom or similar light honey and 1 cup of hot water. Stir until well combined and store refrigerated.
Life's a Beach
A simple drink involving sweet passion fruit syrup and smooth, aged rum, this cocktail is laid back and wants you to be, too.
Ingredients:
1.5 oz Bacardí Añejo Cuatro
.75 oz Reál Passion Fruit-Infused Syrup
1.5 oz coconut water
.75 oz lime juice
Method:
Add all ingredients to a shaker with ice.
Shake vigorously.
Strain into a highball glass filled with cubed ice. Garnish with a lime wedge.
Editors' Recommendations