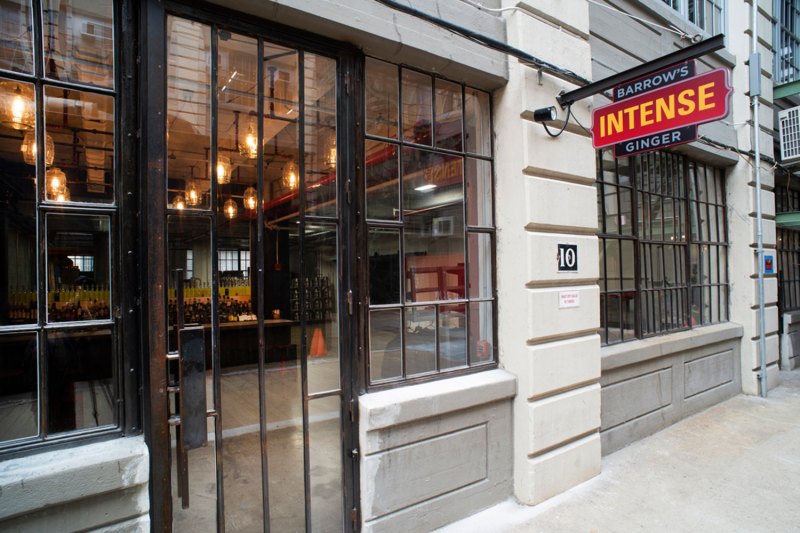 Before Prohibition, New York State was a stronghold of spirit production, especially for things like rye whiskey. But until about 2007, not many companies were producing liquor in the state. This all changed with that year's Farm Distillery Act, which officially recognized distilling as a "farm use" and considerably reduced the price to obtain a distiller's license from $50,800 to $1,450. This created a New York craft spirits boom, and some of our favorite spirits — from gin crafted in NYC to apple brandy made with local fruit — hail from the Empire State. Now, Brooklyn-made Barrow's Intense Ginger Liqueur is celebrating New York spirits with the launch of their Industry City tasting room.
Located in Brooklyn's Sunset Park neighborhood, Industry City is a sprawling complex that is home to restaurants, shops, and even a live music venue. It also serves as the headquarters and production facility of Barrow's Intense, a ginger liqueur that's made simply with fresh ginger, water, sugar, and alcohol.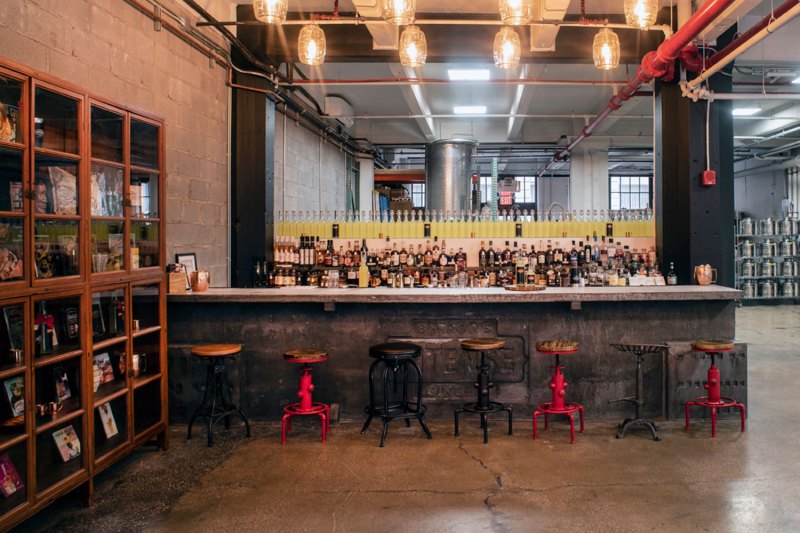 Barrow's has carved out a space in the liqueur market as a premium ginger liqueur that allows the spicy tendencies of ginger to sing, making it perfect for anything from a ginger and soda to multi-part cocktails that could use a little extra kick. Without any additives or the use of extracts, all you end up with is pure ginger flavor in each sip. One of our favorite ways to use it is in a hot toddy, using a 3 to 1 ratio of bourbon and Barrow's. Our other favorite way — far more appropriate for the upcoming spring and summer weather — is a Barrow's lemonade, using the ginger liqueur, vodka, lemonade, and a little bit of club soda (or brut Champagne) for a nice tingly finish.
The brand's new tasting room is a celebration of fellow New York craft spirits and features more than 150 different expressions. When it opens on May 2, it will house the largest selection of New York State whiskey, gin, vodka, and brandy in NYC. Expect customizable and curated spirits flights, like the Ultimate Empire Rye Flight and Welcome to Gin Flight.
On Thursday, May 2, the New York State Craft Spirits Tasting Room opens to the public with a free event from 6-8 p.m. Expect delicious cocktails, plus snacks from Industry City neighbors like Ends Meat, Blue Marble Ice Cream, and Li-Lac Chocolates. Even if you can't make it to the opening, the new tasting room is the perfect place to learn more about New York-made spirits, especially if you're visiting the city.
Editors' Recommendations