Fall is in full swing and we're getting into the spirit with warming food and cozy sweaters. Also on our agenda: mixing up the perfect fall cocktails for quiet nights at home and gatherings with friends. One of our favorite ways to welcome crisp air and browning leaves is to pour a glass of apple brandy. This fruity spirit is great to sip neat and works wonderfully when mixed into a variety of classic cocktails. Here, our seven favorite apples brandies to toast fall.
Watershed Apple Brandy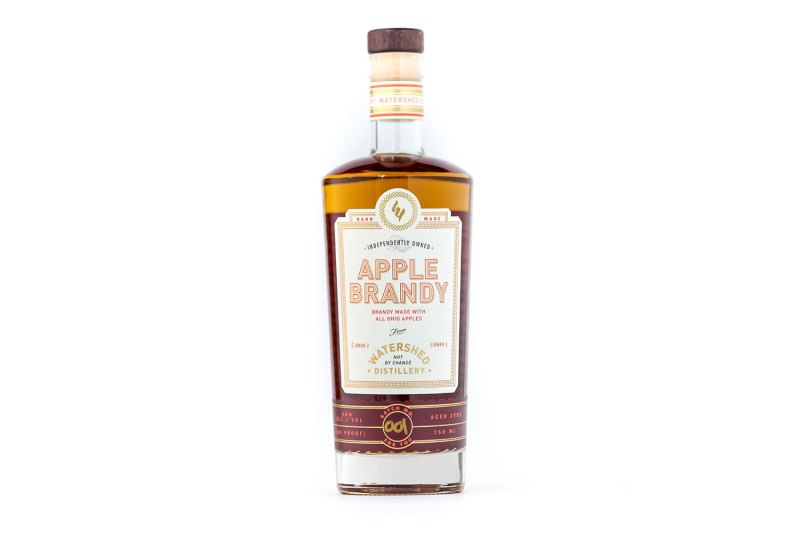 Even though Watershed Apple Brandy is a relative newcomer on this list (they started producing the spirit in 2017), it's also one of our very favorites. The Columbus, Ohio distillery does everything in their home state, including sourcing the apples from local growers before pressing, fermenting, distilling, and aging the juice. The result is a smooth yet robust spirit that we love sipping neat as the leaves start to crisp and fall. Dry, fresh notes of apple peel give way to an almost creamy flavor on the palate, which makes it perfect for pairing with a slice of your favorite fall pie.
Old Hampshire Blended Applejack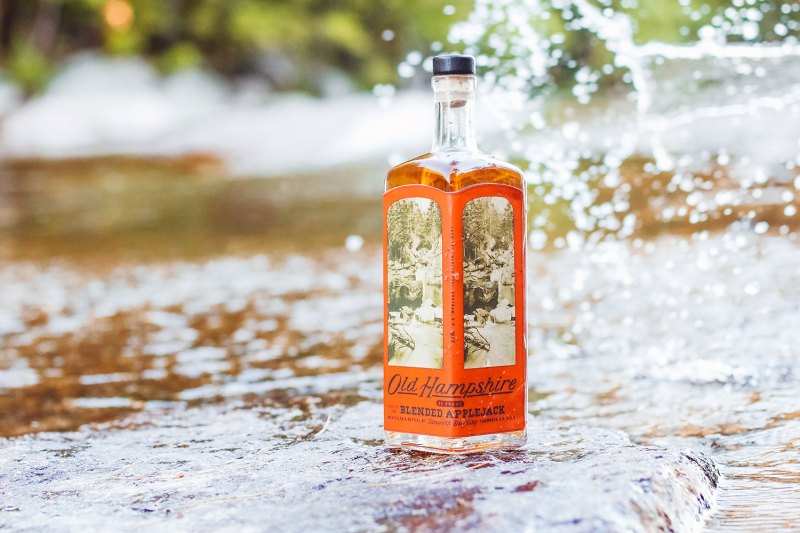 When colonists were learning all the ways they could utilize their bounty of apples in the earliest days of New Hampshire, they discovered the process of "jacking," which is a method that uses freezing to distill instead of steam (get your mind out of the gutter). Tamworth Distilling pays homage to this heritage with their applejack, which is made using 100 percent grown and pressed New Hampshire apples. The juice is fermented with wine yeast and then twice-distilled in an alembic still before it's aged for two years in charred oak barrels. This gives it a deep color and flavor with warming notes of vanilla, clove, and cinnamon.
Barking Irons Applejack
Barking Irons is a full-bodied way to get your apple fix this season — clocking in at 100 proof, it's as strong as it is delicious. They start at Black Dirt Distillery in upstate New York, where they press fresh cider from Jonagold, Macoun, and Gala apples. The juice is distilled down to an apple eau de vie before it's shipped down to Brooklyn for aging in 10-gallon, char-2 oak barrels at Van Brunt Stillhouse. The result is a bold but smooth spirit that we love to mix in cocktails like fall Sangria and a Reverse Diamondback. For the latter, simply mix 1.5 ounces of Barking Irons with 0.75 ounces of Yellow Chartreuse and .75 ounces of rye. Stir with ice and serve in a chilled coupe glass.
Laird's Applejack
You can't go wrong with the original. The Laird family has been producing applejack in New Jersey since 1698, which even precedes the United States' independence. Their 80-proof blended applejack is made by mixing apple brandy and neutral grain spirits for a fall tipple that has just the right amount of bite. The aged apple brandy gives Laird's Applejack a smooth, rich, fruity flavor that works especially well in seasonal cocktails and festive punches. We love it best in a classic Jack Rose, which is mixed with 2 ounces of applejack, 0.25 ounce of grenadine, and 0.5 ounces of lime juice.
Clear Creek 2-Year Apple Brandy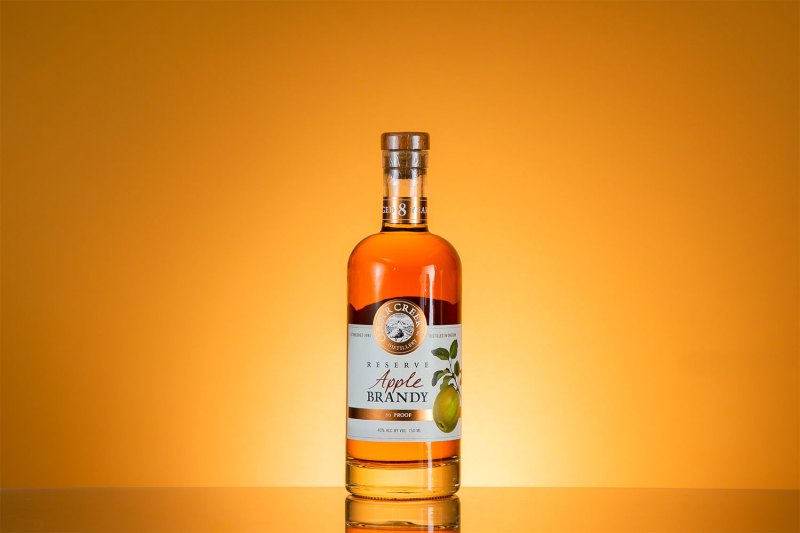 Clear Creek was founded in 1985, which makes it the oldest craft distillery in Oregon and one of the brands responsible for kicking off the craft movement in the United States. Their brandies are made using old-world European techniques and local Pacific Northwest fruits to produce some of the most delicious spirits on the market. While they have a spectacular Reserve Apple Brandy that's aged for eight years, their Barrel-Aged 2-Year Apple Brandy is just as wonderful and comes in at a more wallet-friendly price point. It's smooth on the nose and ripe on the tongue with flavors of baked apples, lemon peel, plum, and the slightest hint of burnt sugar. Like all Clear Creek spirits, we love sipping this one neat, but it also makes a fantastic hot toddy on particularly cold days. (Editor's note: Clear Creek 2-Year Apple Brandy was a runner-up in the Best Brandy Category for The Manual Spirit Awards 2018.)
Neversink Spirits Apple Brandy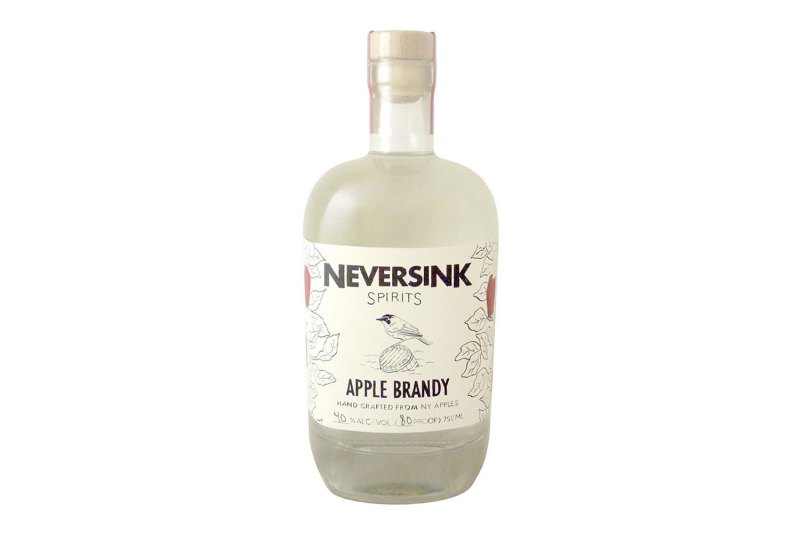 Based in Port Chester, New York, Neversink Spirits is another operation that utilizes the Empire State's vast bounty of apple orchards. The distillery was started by two old friends who share a love for spirits, wine, food, and nature, and that passion goes into every bottle of their clear apple brandy. Cut green apples, spice, vanilla, wood, and pear are just some of the vibrant notes you'll smell and taste when tucking into a glass of this fruit spirit. We love drinking Neversink Apple Brandy as an after-dinner cordial, but it's also a fantastic way to add a bright zing to fall punches.
Tattersall Apple Brandy
Minneapolis distillery Tattersall excels at making a lot of different spirits very well (we're especially fans of their minty fernet) and the apple brandy is no exception. Tattersall hand-selects all of the apples from Minnesota orchards and then age the pressed and fermented juice in virgin American White Oak barrels. The result is a 90-proof apple brandy that tastes much smoother than the ABV might lead you to believe. Tart, sweet, and rich, it's wonderful when sipped over a big cube of ice or as the replacement for your favorite brown liquor in classic cocktails.
Editors' Recommendations