In this age of wellness and self-care, zero- and non-alcoholic beverages are gaining ground fast. Being more aware and in charge of your overall health is trendier than ever, and with the negative health effects of excessive alcohol consumption widely known, there is greater demand for drinks that taste like different kinds of tipples but without the heavy calories, nasty side-effects (read: hangovers), and health detriments. So, where once upon a time you might have had to make do with bland, alcohol-free beer, now there's a wealth of options, from beer to spirits to yes, even cocktails.
A mash-up of mock and cocktail, mocktails are coming in hot as a drinking trend, offering all the flair and flavor of a regular cocktail but without the booze. Fun and inventive, even drinkers who aren't trying to lay off the booze can enjoy them.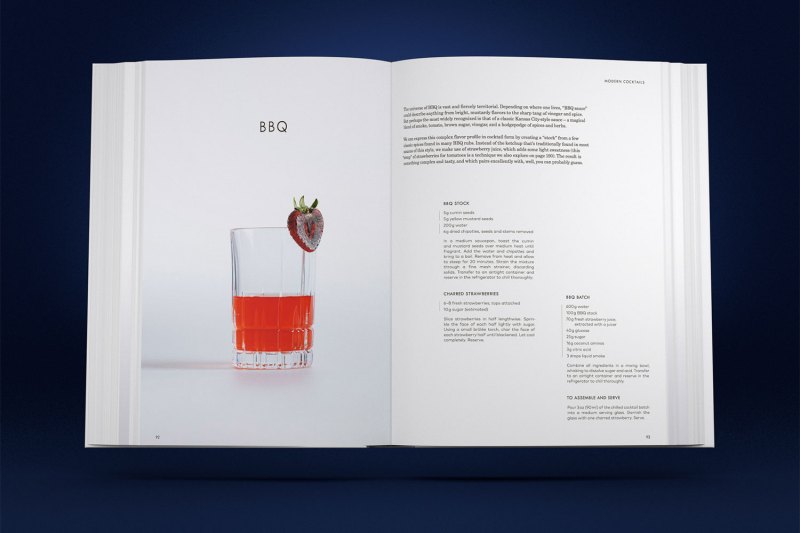 But as mocktails generally require a deeper knowledge of various liquors, ingredients, and cocktail mixing (without a base spirit upon which to build the foundation of the cocktail, mocktails require a bit more finesse and experimentation), they have not really been a home bartender-friendly option. Until now.
Last month, the Alinea Group, the parent company of the Michelin-starred Alinea restaurant in Chicago and the renowned Aviary cocktail bar, released a new book about how to make amazing mocktails and other non-alcoholic beverages at home. Full of recipes developed by Alinea head chef Grant Achatz and Alinea co-founder Nick Kokonas, Zero: A New Approach to Non-Alcoholic Drinks is a big step forward toward making non-alcoholic drinking and drinks preparation more accessible.
The book features over 250 different recipes for everything from classic cocktails like the Negroni to craft creations like The Bubblegum. But it doesn't just stop at mocktails; you can even make your own beer (like a Breakfast Stout made with a base of oats, barley, malt, and hops, and flavored with ingredients like cinnamon and brown sugar) or sparkling wine. The book also goes in-depth on how to make substitutions for base liquors like gin, American whiskey, and absinthe.
The thought of trying to make an entire cocktail from scratch can be intimidating to even seasoned bartenders, but one of the ways Zero truly shines is with its user-friendly directions provided by Achatz and Kokonas. Using common ingredients found at most stores, Achatz and Kokonas' directions are laid out in simple, easy-to-follow steps. And best of all, the majority of the recipes don't require fancy, high-tech kitchen appliances to be viable; many are prepared stove-top or mixed together and chilled, with the most "out-there" methods used necessitating sous-vide equipment or a carbonation machine for the sparkling wine.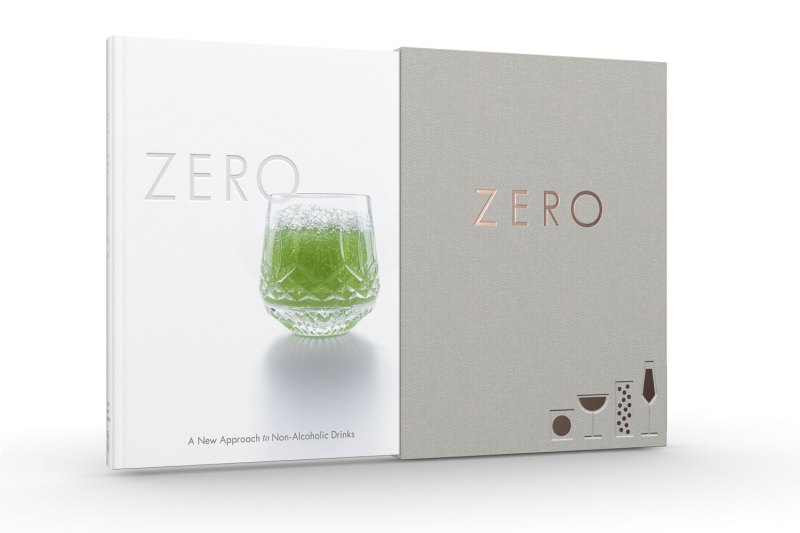 Visually, the book is also a treat, with a sleek, coffee-table-style design and eye-popping images and layout courtesy of visual effects team Sarah and Allen Hemberger, who had previously partnered with the Alinea Group to produce The Aviary Cocktail Book.
Mixologists, cocktail lovers, and the teetotaler set will definitely find this book worthy of inclusion in their home libraries, but even casual drinkers or home cooks can also find something to their liking here, as the books' creators intended. Achatz, Kokonas, and the whole team intend this book to be a modern guide to clean, healthy, and creative drinking, attainable and usable by everyone.
Zero: A New Approach To Non-Alcoholic Drinks is now available for purchase here.
Editors' Recommendations