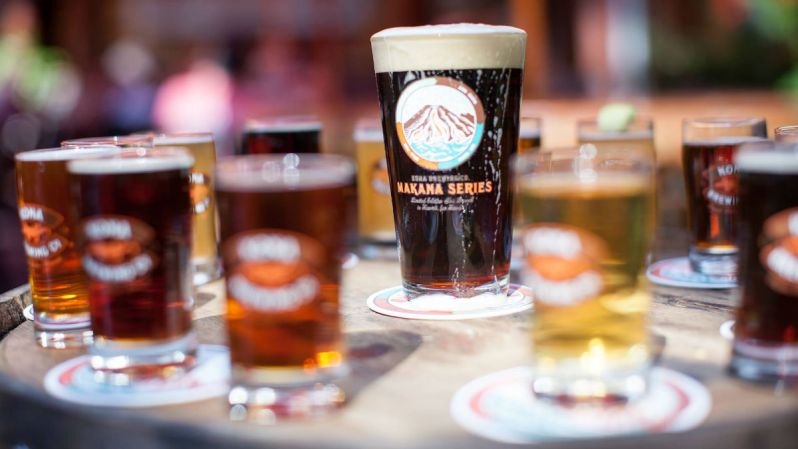 Hawaii has a goal to reach 100 percent renewable energy by 2045 and, naturally, beer is playing its part.
The brewing industry is certainly one of the most sustainably-minded industries (out of necessity, if nothing else, due to the large amount of resources that go into making a delicious brew). Hawaii's Kona Brewing Co. is taking that to the next level with sun-powered beer.
Kona's new brewery in Kailua-Kona on the Big Island will include a solar-plus-battery storage system in partnership with EnSync Energy Systems and Holu Energy, capturing enough sun power to create nearly 7,000 cans of beer per hour. Those beers, of course, include Longboard Island Lager and Big Wave Golden Ale, which make their way to all 50 states. You may also remember one of Kona's newer creations, a light beer they've named Kahana.
The solar power will generate approximately a quarter of the brewery's electricity needs. This is doubly impactful, as Hawaii has the highest energy costs in the nation.
"The installation offers Kona Brewing a fully-integrated resource to meet its dual goals of using clean energy and reducing energy costs," Holu Energy president Ted Peck said.
The new brewery, which is slated to be finished in 2019, will be a 30,000-square-foot facility down the street from its original location. The expansion will take the brewery from pumping out 14,000 barrels of beer annually to 100,000.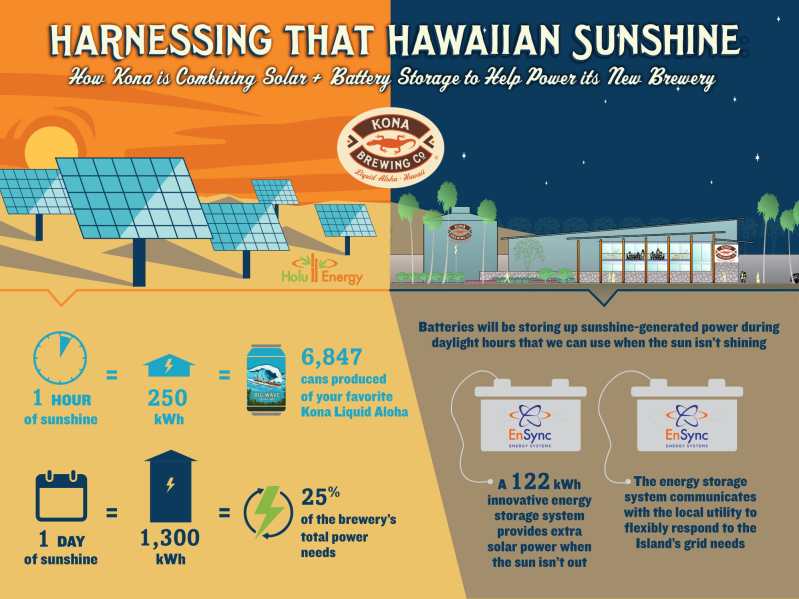 The sustainable electrical portion of the project includes a 336-kilowatt roof-mounted solar panel system and a 122-kilowatt-hour battery system. The latter stores energy during the daytime for use in dark hours and allows the brewery to participate in Hawaiian Electric's demand response programs, which will help offset peak charges and aid in the local power grid's resiliency. The project will also include a way for the brewery to recapture carbon dioxide (CO2), a byproduct of the fermentation that can be use to carbonate beer later in the process.
"Since it formed over 20 years ago, Kona Brewing has been committed to making locally brewed beers in an environmentally responsible way," Kona Brewing sustainability manager Julia Person said. "This partnership demonstrates how we embrace innovation to maintain our commitment to the 'Aloha spirit' and the larger Hawaiian community."
If you want to follow the construction progress live, you can watch it right here.
Editors' Recommendations