It may only be January, but as television, movies, and every other media outlet will tell you, it is never too early to start thinking about your summer beach bod. Who doesn't want a six-pack and well-defined shoulders when you're sitting poolside at a resort — say, in Hawaii — scoping out the bevy of beauties around you?
Yes, workouts will be necessary (we've got plenty, if you're looking). Eating healthy is on the list, too, but what about those of us that just really love beer? We all know that light beers are typically flavorless, and the calories in craft beers can add up quickly (according to this site, a pint of 7 percent ABV beer has around 280 calories), but Hawaii's Kona Brewing Company is back with a solution: a 99-calorie beer they've called Kanaha.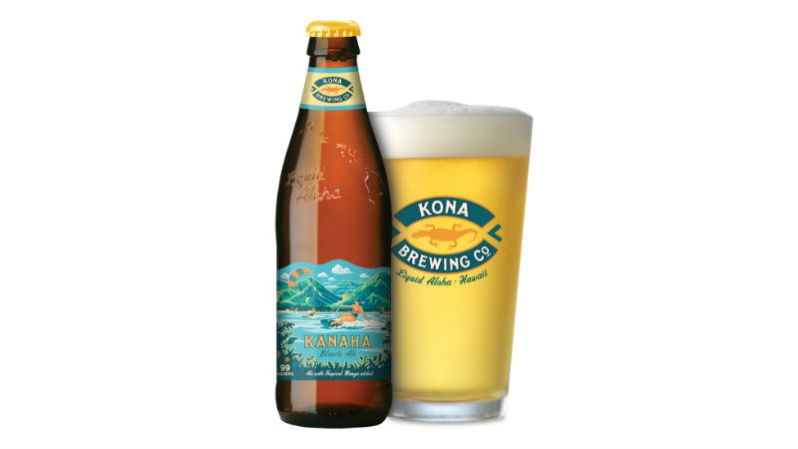 Kanaha (pronounced ka-NA-ha) is a sessionable blonde ale made with mango (real mango, not just extract, mind you). The resulting beer is tropical and fruity, with light malty notes that are accented by Mosaic and Amarillo hops. The final product comes in at 4.2 percent ABV and only 18 IBU — basically, the perfect beer for when you're ready to sit down and work on your tan all day long (or, in this case, get in shape for doing that).
Kanaha, for those wondering, is Hawaiian for "forty," and was inspired by the Kanaha beach, a stretch of paradisaical waterfront (let's be real, what beach in Hawaii isn't a paradise?) between Kahului Bay and Spreckelsville Beach on the north shore of Maui. Kanaha beach is a world-renowned location for kitesurfing, which is reflected in the labeling of the beer.
(Note to the marketing department at Kona: We realize this will take a bit away from the 99-calorie thing, but forties of a beer named "Forty" seem all too appropriate. You're welcome.)
While Kona originally released the beer exclusively at the Hyatt Regency Resort & Spa on Maui in October, it is now available nationwide. You can find out where you can get Kanaha and other Kona beers (such as the recently re-released Koko Brown Ale) here.
Heading to Hawaii soon and looking for some places to have a few Konas and cocktails? Check out some local picks here.
Feature image courtesy of Kona Brewing Company/Facebook.