Winter is here, and across most of the United States, days of baking on the beach or basting poolside are far behind us. And still too far ahead to be worth anything more than a midwinter's dream. Even opportunities to shore up a little color on a hike or a bike ride are getting few and far between. Sure, you may pick up a little color skiing—what little bit of skin you'll want to expose to the elements—or you may run off to a tropical island for a mid-winter vacation. If your vacation days are already used up, here are a few ways to get some color the easy (and safer!) way … by applying it directly with a self-tanner.
Yeah, you might balk at that and think, "Won't I end up looking like the Cheeto in charge?" Our answer: "Not if you do it right." So follow our guide to how to apply self tanner properly and be amazed at your newly bronzed bod. There are four steps when applying self-tanner:
Exfoliate
Moisturize
Apply, set it, and avoid staining
Exfoliate
First step: exfoliation. Let's get rid of any dead skin on your body. There's no point in adding color to something that's going to flake off like so much old paint. Do this a few days before you apply your self tanner, followed by a heavy-duty moisturizer.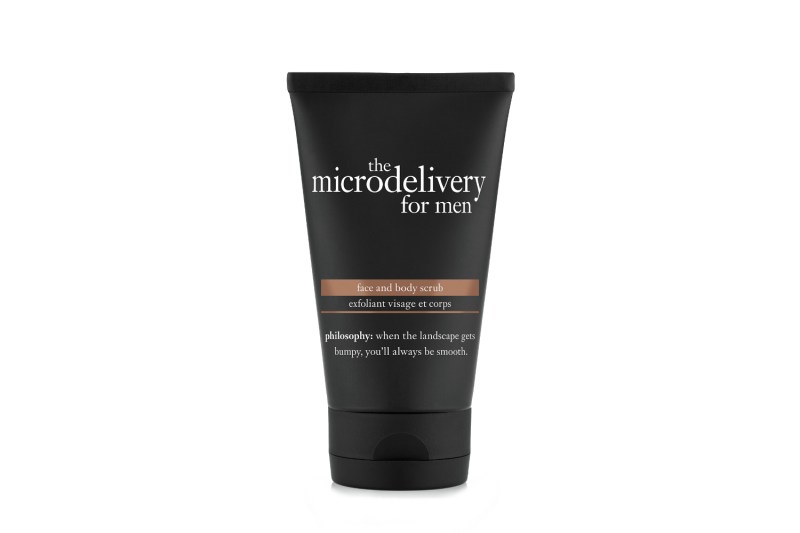 Also an excellent pre-shave treatment, Philosophy's face and body scrub is a head-to-toe product that helps reduce ingrown hairs and gently sloughs off dead skin. Get wet in the shower and rub it all over for a minute or so, focusing on any areas where you may already see dry skin. 
Not just for candles and fragrances, anymore, Jo Malone introduces a soothing Vitamin E scrub that uses sugar particles to gently exfoliate skin. Antioxidant properties help keep skin healthy and glowing.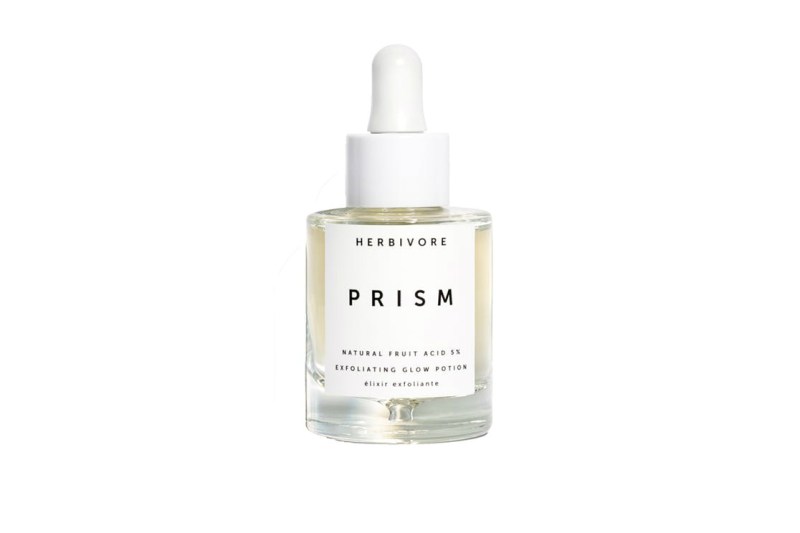 If you're only interested in adding color from your shirt collar up, Herbivore's lightweight serum uses natural fruit acids and botanical extracts to exfoliate and hydrate the skin. Other natural ingredients combine to soothe redness while visibly plumping and hydrating dry skin. (Note: a tingle upon application is normal, but if redness or irritation occurs, stop using the product.) 
Shop Now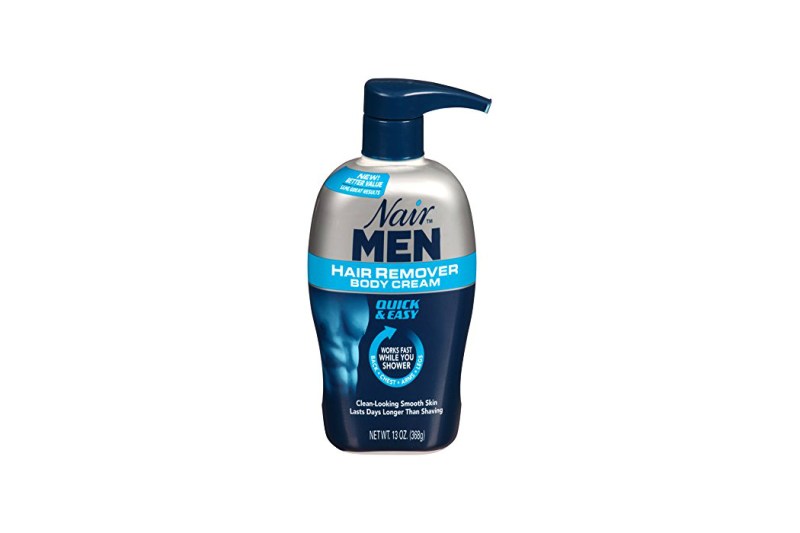 Planning to go for the full Monty? Clean up all that hair with Nair. From the neck down, apply to chest, back, leg, and arm areas — just not "down there" — and rinse it all away in the shower to go completely hair-free. Use a safety razor to carefully clean up the delicate skin on your privates. Seriously. Don't put Nair there. For real. Please. 
Shop Now
For other great exfoliants and face scrubs, take a look at our full review of the best products here.
Moisturize
After exfoliating, use an oil-free moisturizer, especially in areas that are prone to get extra dark like elbows, knees, hands, and feet. Moisturize your body, face, and even use an eye cream, but definitely avoid products with retinol, which can dissolve the applied color. Even if you're not self-tanning, your skin will thank you for this pampering during the drier winter months.
Shop Now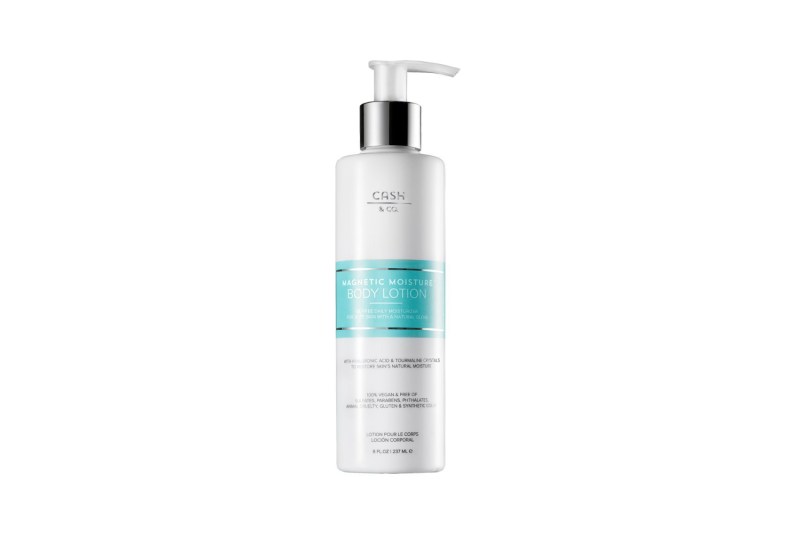 Gentlemen of a certain age will appreciate Cash & Co.'s moisturizer for its hyaluronic acid additive that firms and plumps aging skin, reducing the appearance of wrinkles. Everybody will like the way the product transforms dry, dull skin. Vitamin-rich botanical extracts leave the skin glowing, and its 100-percent vegan and cruelty-free. 
Shop Now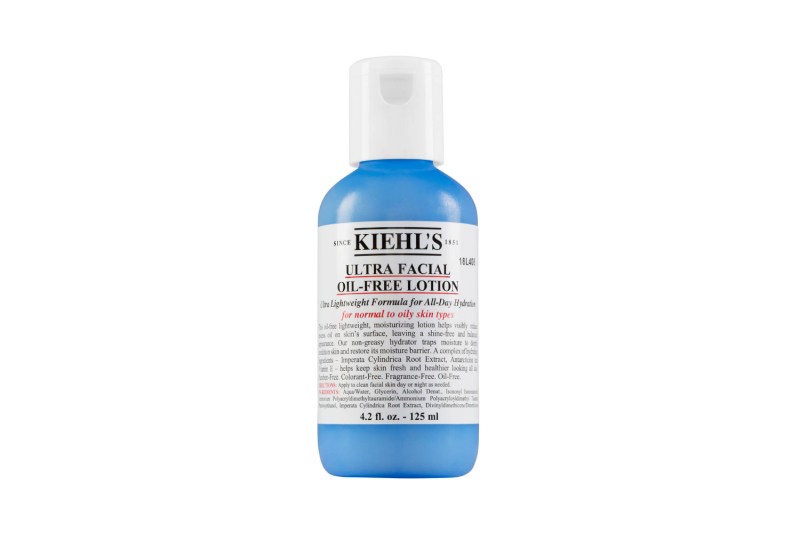 Kiehl's lotion is perfect to deeply condition and moisturize facial skin while reducing excess oil. Use this product on the face after exfoliating and shaving to keep skin moist, without overdoing it. It's infused with desert plant extract, glacial glycoprotein, and Vitamin E.  
Tan
After moisturizing comes the fun part, applying the self-tanner. Avoid staining yourself (and other objects) by using a mitt or gloves to apply and make sure to evenly coat everywhere you want to tan, making sure there are no streaks left behind. No one wants to look like a zebra.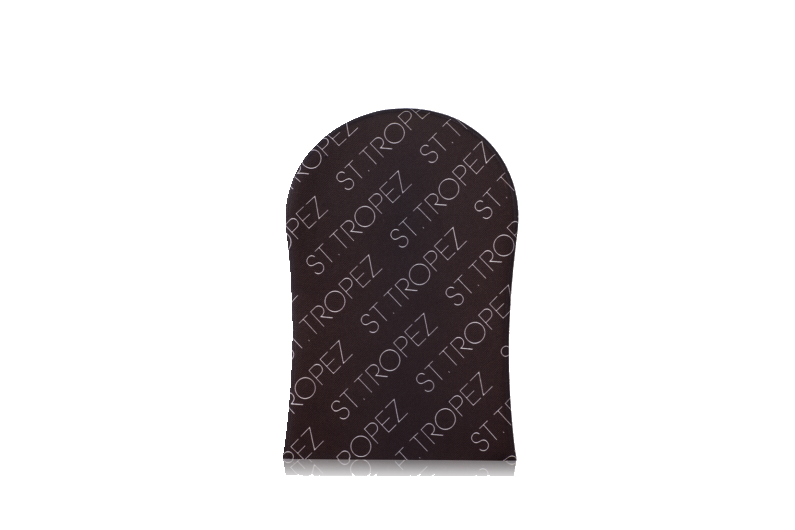 Before we even get started, avoid staining your nails and cuticles by wearing a mitt to apply the product. This mitt from St. Tropez helps evenly distribute tanning mousse, lotion, or spray for a streak-free and even finish. Get flawless results with every application.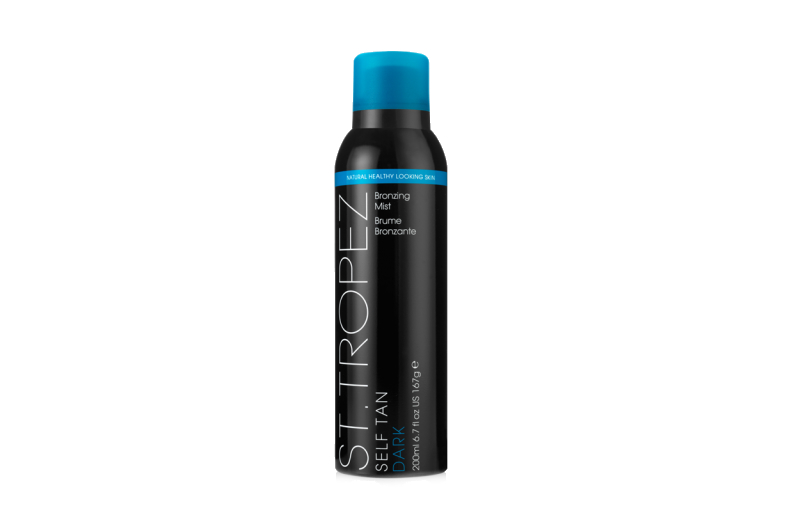 This mist is an easy to apply bronzer by offering a 360 degree spray that makes it easier to reach all the nooks and crannies your body my be hiding. Hold it about six inches away from skin, spray all over, then blend with the mitt. Use remaining product on the mitt to blend onto hands and feet, avoiding nails and cuticles. Allow it to dry completely before getting dressed and do not shower for at least eight hours.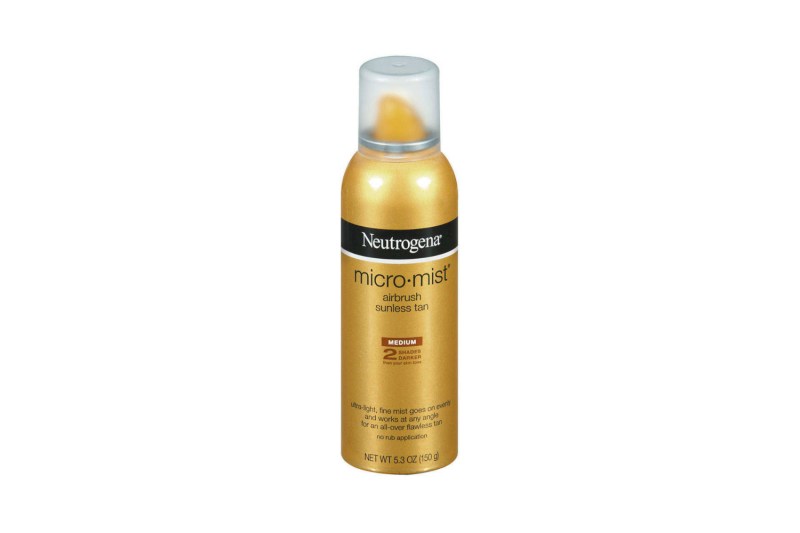 Who needs an airbrush at home? Neutrogena darkens skin tone by two shades and applies lightly and evenly, drying in less than five minutes. It also contains witch hazel for its skin-soothing properties. Best of all, for seven bucks, you can experiment with home tanning to see it it works for you.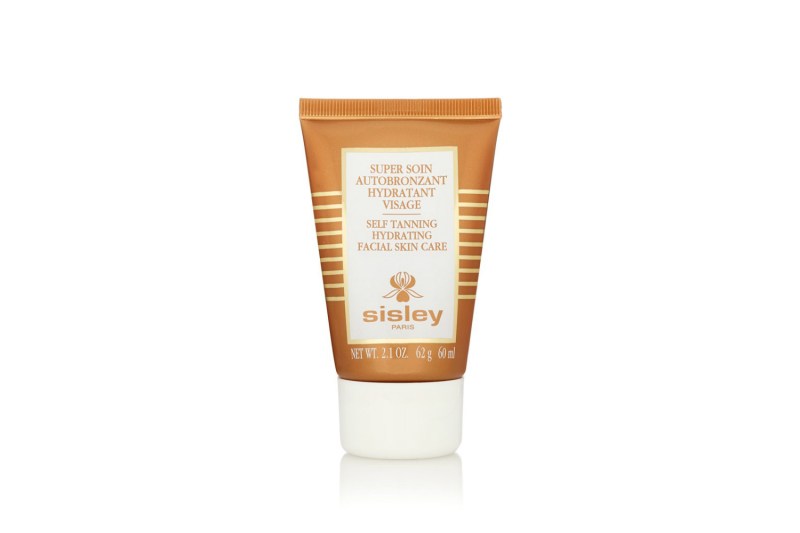 Again, if you're not planning on taking your shirt off a lot, Sisley's product is perfect for maintaining a bronzed facial glow. Apply the product in an even layer, avoiding eyebrows and hair roots. It's self-tanning action provides visible results within two hours after application, complete with moisturizing benefits. Its fluid and light texture is easy to apply, reducing the risk of streaking, with a fresh, pleasant scent.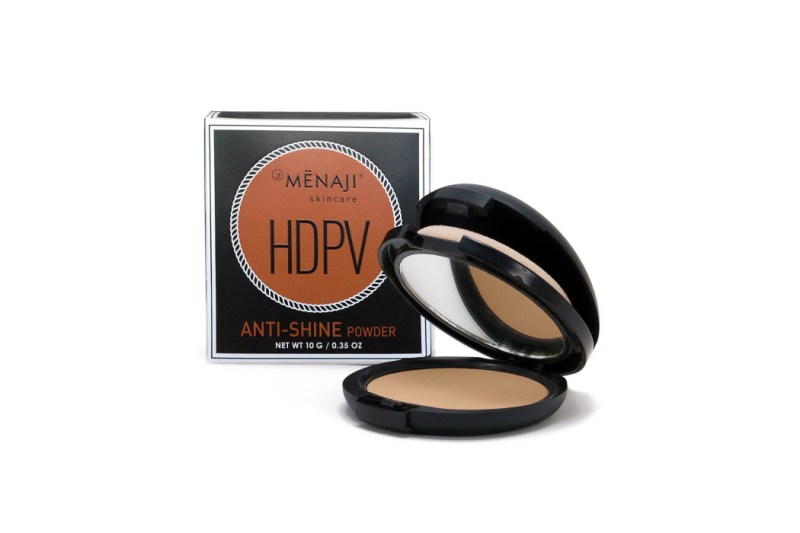 Menaji incorporates a "just back from vacation" look into its everyday skincare regimen. This anti-shine sunless tan product comes in an easy-to-use compact. Brush it on your forehead, nose, and cheek areas as the last product you use before you head out the door. Use the included sponge or Menaji's Kabuki brush to vary application amount. Use it in combination with the company's Camo Concealer or Power Hydrator Plus. 
Stain Avoidance
While most products will wash out of clothing with soap and water, avoid the problem in the first place by applying a light dusting of powder to help set the tanning product. There are also professional fixing sprays. 
Pinaud Clubman Talc – $7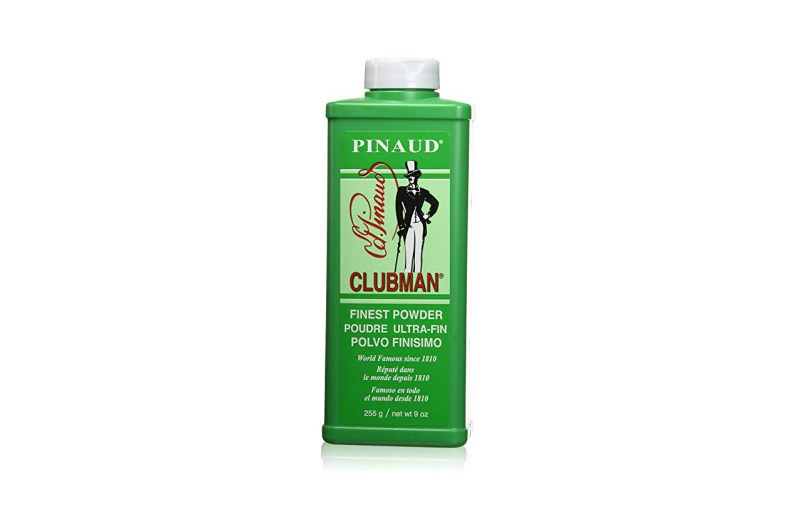 Go for the classic. Pinaud's talc provides great moisture control all day with a combination of cornstarch, zinc oxide, and kaolin (a natural clay), as well as a light fragrance. Plus the retro packaging looks damn good in just about any bathroom. 
Pinaud Clubman Talc – $7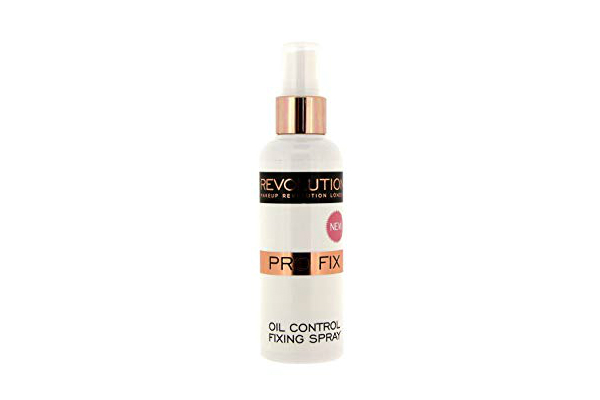 A lightweight setting spray, Revolution offers a natural matte finish while fixing the product in place. High tech ingredients keep the tanner on your skin where it belongs, without smudging or fading.
Editors' Recommendations