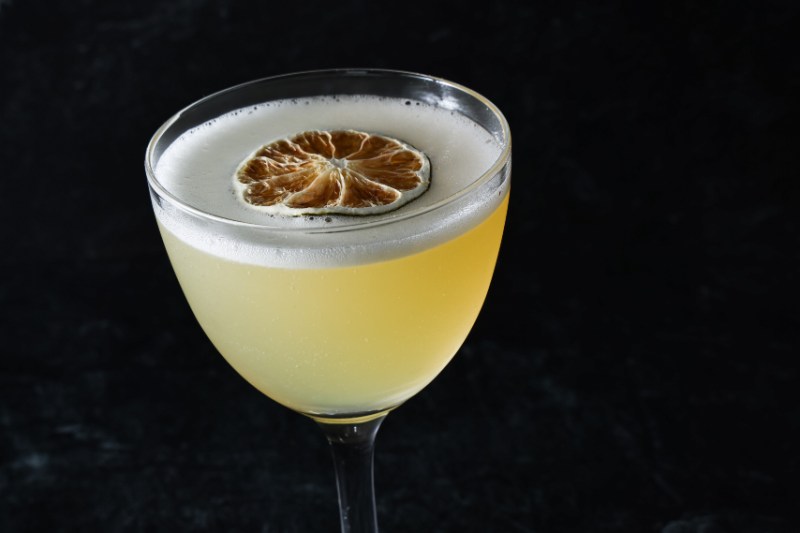 While Japan is infamous for its whiskey highballs, a modern cocktail wave utilizes a fusion of Japanese ingredients, such as yuzu, and techniques with global flavors and classic cocktail preparations. In the world of cocktails, Japan is second to none.
One of the best places to try these dynamically modern Japanese cocktails is GG Tokyo. Beverage Director Ivan Papic of Pastis and Balthazar and Head Bartender Sasa Radovanovic have curated cocktail creations that bring this style to the forefront, all in an environment inspired by Tokyo's Shinjuku Golden Gai district, a lively neighborhood well-known for its artistic flair and energy.
Flavor influences and philosophy for Japanese cocktails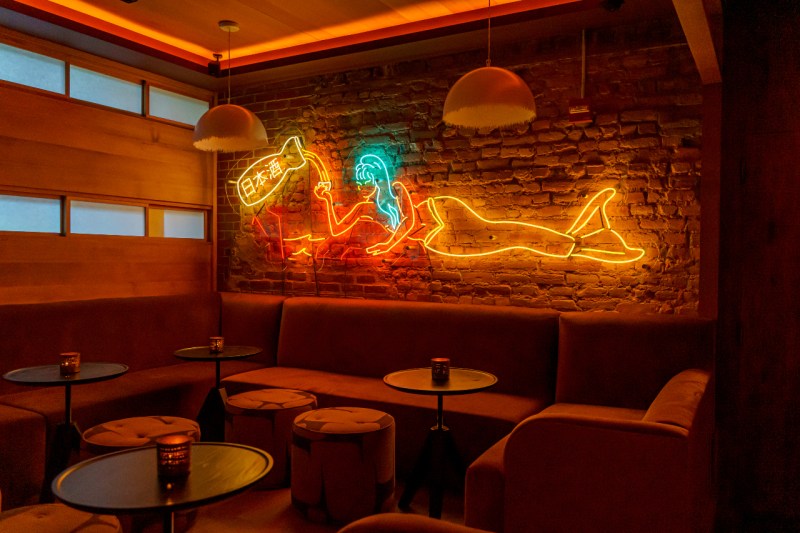 Although GG Tokyo serves a collection of sushi and small bites, the real star here is the cocktail menu. A quick look through the selection and one will quickly become curious about the interesting choices of infused liquors and intriguing ingredients. This impact of distinctively Japanese ingredients is a key player in modern Japanese drinks, according to Papic.
"I think that Japanese-inspired cocktails stand out because ingredients that are being used are very unique," Papic said. "And the general public is mostly still unfamiliar with the flavors, so people get to taste some flavors that they either rarely or never come across. Sake, Shochu, Japanese whiskies, yuzu citrus, furikake rice seasonings, umeshu plum liqueur are all providing great flavors and are a lot of fun to play with when coming up with new cocktails."
There's also a robust umami element to these great cocktails, with some of best examples being the furikake in the vibrant purple Tomodachi and the matcha in the green Bushido. Furikake seasoning, a mix of dried seaweed and sesame seeds usually sprinkled on rice, lends a deeply textural and savory element to the Tomodachi. In the Bushido, the natural umami of the high-quality matcha powder plays seamlessly with the tequila and fragrant yuzu citrus.
"Currently, I have been enjoying a lot of Otouto cocktail from the GG cocktail menu," Papic said. "It's been inspired by margarita, and it has that perfect umami flavor. All of the ingredients are, in my opinion, in perfect harmony. [The] smokiness of mezcal plays well with the sweet spice of chili-infused agave while being balanced with yuzu and pineapple juices. And yuzu furikake seasoning on the rim provides a phenomenal citrus and savory finish."
Techniques for Japanese cocktails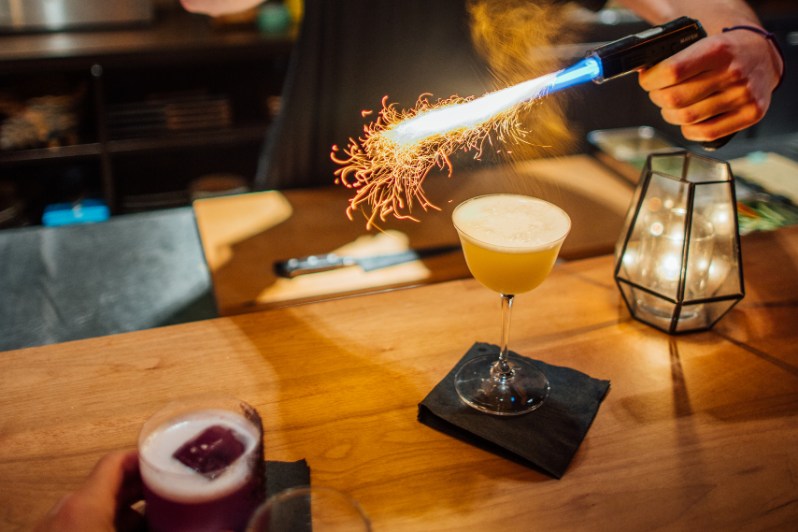 Japanese cuisine is all about perfecting techniques, and the cocktails are no different. At GG Tokyo, all the drinks are carefully thought out, with techniques ranging from flavor infusions to the fireworks of a blowtorch. Despite this flair for the dramatic, according to Papic, crafting Japanese cocktails is really centered on doing the simple things flawlessly. In fact, one of his favorite techniques for getting the best cocktails is rather straightforward.
"Stirring cocktails is my favorite technique," Papic said. "Those drinks are usually more spirit-forward, and if dilution is done the right way, it creates a perfectly balanced drink. I like to use a lot of amaros in my drinks, like Fernet Branca or Amaro Nonino."
This focus on executing the fundamentals perfectly is also about building cocktails on a foundation of the classics. While Japanese cuisine often has a reputation for being strict, traditional, and rife with unmovable ancient traditions, the truth is that Japanese food has a history of incorporating global flavors and styles. When it comes to cocktails, this means that Japan is heavily influenced by those creations outside the island nation.
"My inspiration almost always goes back to classic cocktails," Papic said. "Then it is all about playing with some new and fun, or unusual, ingredients, whether that is new spirits or liqueurs or different fruits and vegetables, and trying to add my own spin on a classic cocktail recipe."
Tomodachi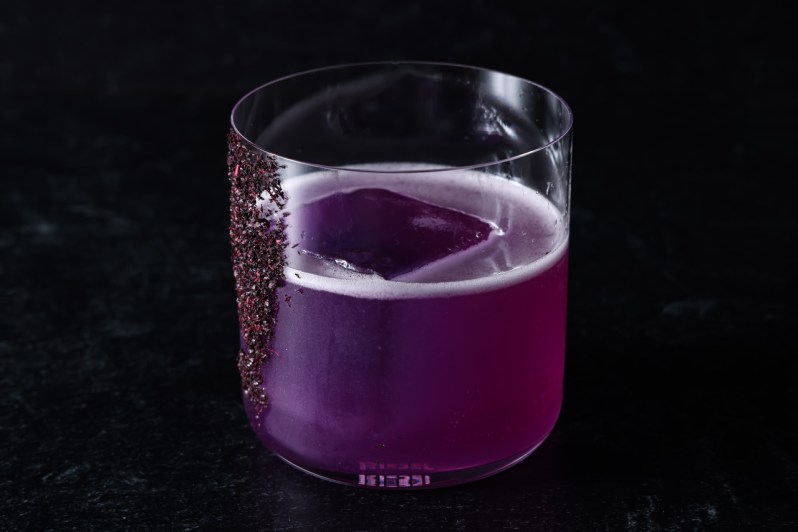 Ingredients:
1 oz lime juice
1/2 oz agave syrup
1/2 oz Ume liquor
2 oz butterfly pea tea-infused blanco tequila
Shiso furikake rim
Method:
Add all of the ingredients to a shaker.
Add ice and shake vigorously.
Strain into shiso furikake-rimmed rocks glass over a large ice cube.
Tip: Butterfly pea tea flower can be found in specialty spice stores, such as Kalustyan's. To infuse blanco tequila, add 2 tablespoons per bottle and let it sit for a few hours or overnight to turn it into a beautiful purple spirit.
Editors' Recommendations