We've all been there — It's Sunday morning, and that Denver omelet is calling your name. The pan is ready, melted butter starting to sizzle, and just as you go to crack a few of those breakfast beauties, you notice that they're a few days past the expiration date. To crack or not to crack. That is the question.
Though the cost of eggs has finally started to fall, we're still paying more for these fragile little delicacies than we're used to, and the thought of wasting even one is more than a little bit uncomfortable. It's important to know if the eggs in your refrigerator have passed their prime.
Do eggs go bad?
Yes, they certainly can. And when they do, eggs can become little bacteria bombs, possibly exploding in the form of salmonella. One or two days past the marked date on the carton usually isn't a big deal, but it's best to make sure.
As a general rule, the FDA recommends storing eggs in the carton in which they were purchased and then eating them within three weeks. But we know how it goes. That tiny date can be so hard to read, or the carton sat too close to the drippy jar of marinara and now you have no idea what those blurry little numbers said. Or maybe you're lucky enough to have a batch of fresh eggs that didn't come in a cardboard carton at all, but a doily-lined basket from your sweet neighbor.
Whatever the reason, a posted expiration date isn't always reliable. Thankfully, there are a few tried-and-true steps you can take to see if it's time to toss those eggs, or if you can still squeeze one more Sunday brunch out of them.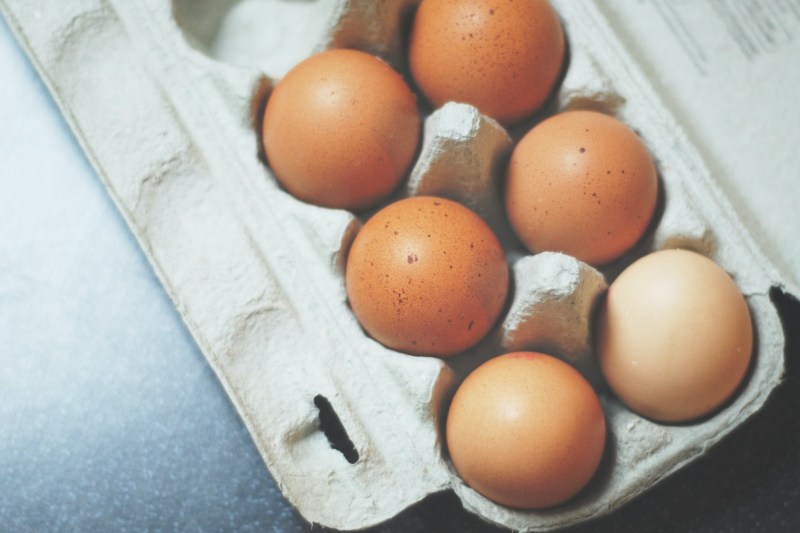 How to tell if an egg is bad
How does it look?
If an egg has gone past its prime, there are telltale visible signs you'll probably be able to see. Check the shell. If there's a powdery coating or tiny hairline cracks, it's probably time to toss. These are often signs of bacterial growth and mold. If you're still unsure, crack it into a small ramekin. If the white is slightly pink or the yolk is flat instead of domed, you've got a bad egg.
Does it pass the smell check?
Eggs are like fish in this way. If it's bad, your nose will tell you. Eggs should smell fresh or like nothing at all. We all know what a rotten egg smells like, and it's not a scent that anyone could interpret as delicious. Trust your nose.
Does it float?
This is a fun test to try with your kids, if you have them. As an egg gets older, more gas becomes trapped inside its shell. Because gas is lighter than water, a stale egg will float. More often than not, your egg will drift somewhere in the middle of your glass of water. In this case, they're perfectly fine to eat. But once that egg bobs on the surface, it's time to toss it.
Editors' Recommendations