Separating eggs is one of those common things we have to do when preparing any number of dishes. From egg white omelets to beautifully rich chocolate cakes, we're often called upon to separate two things that seem to be hell-bent on set on staying together — the egg yolk and the egg white. And while it's devastating breaking up two things that, in many ways, are beautiful together, sometimes it's best if they just part amicably and go their separate ways.
There are numerous tricks when it comes to separating eggs, and if we're honest, most of them don't work the way they're promised. Still, we struggle. We clumsily try to use our fingers as sieves, or the eggshell itself as a haphazard and jagged divider. We dirty up our slotted spoons, doing nothing but busting the yolk in the process and ruining the whole thing. There are even gadgets dedicated to this one and only kitchen task. And while many of them are adorable kitchen counter adornments, typically, we aren't fans of single-use kitchen tools around here. And so, the struggle continues. Until now.
This is one egg separating hack that has been making the rounds across the internet, from Reddit to TikTok:
If you have some garlic lying around (and why wouldn't you?), you have yourself a pretty easy way to separate eggs. Simply rubbing your fingertips with a bit of raw garlic turns them into something of a yolk magnet with nothing but a small pinch.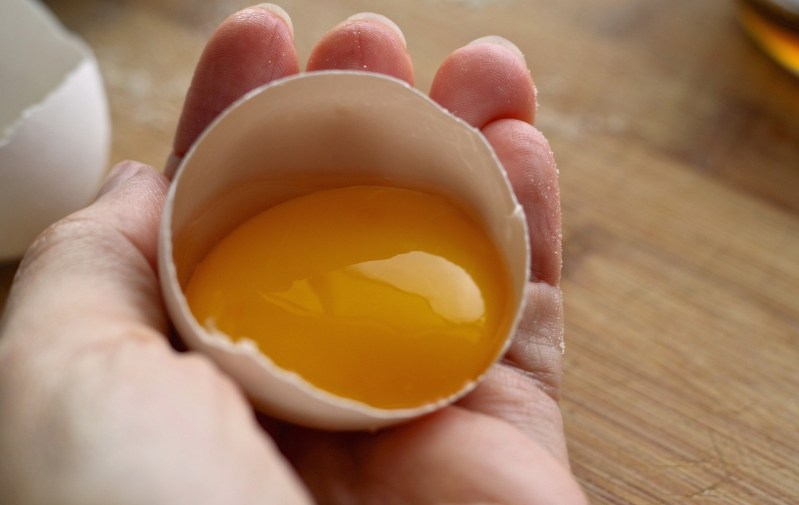 How to separate egg whites
To use this egg-separating method, simply crack a raw egg into a small bowl or ramekin. Then, rub a piece of freshly peeled garlic onto the pads of your index finger and thumb. To remove the yolk, just pinch it gently and lift it away from the white. It should come away with ease.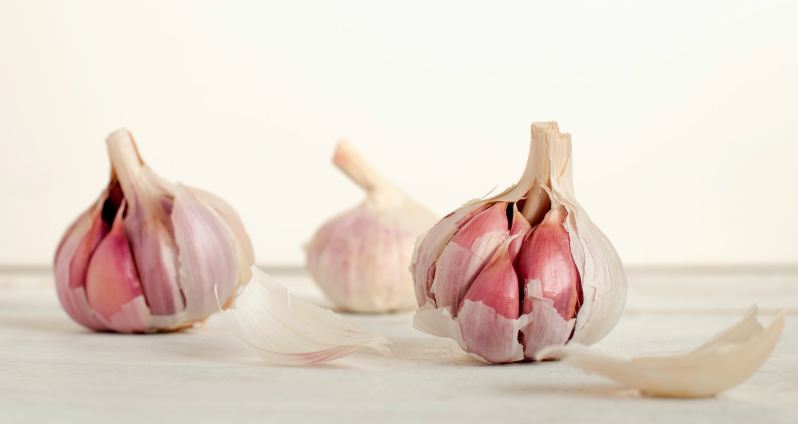 How does this work?
When garlic is crushed, it releases mercaptans, which, when exposed to the skin, create a sticky texture. This sticky texture bonds to the vitelline membrane of the egg — the transparent barrier between the egg white and egg yolk. By rubbing fingertips with this component, the yolk will pull away from the white like magic.
Of course, like most things in life, this trick isn't completely foolproof. If your egg is of lesser quality or has passed its expiration date, this method probably won't work. This is because, with both the passage of time and lesser quality, the vitelline membrane of the egg breaks down, giving your garlicky fingers less to hold on to. So it's best to stick with freshly purchased (or harvested) AA eggs.
When it comes to getting that garlic smell off your hands, though, you're on your own.
Editors' Recommendations