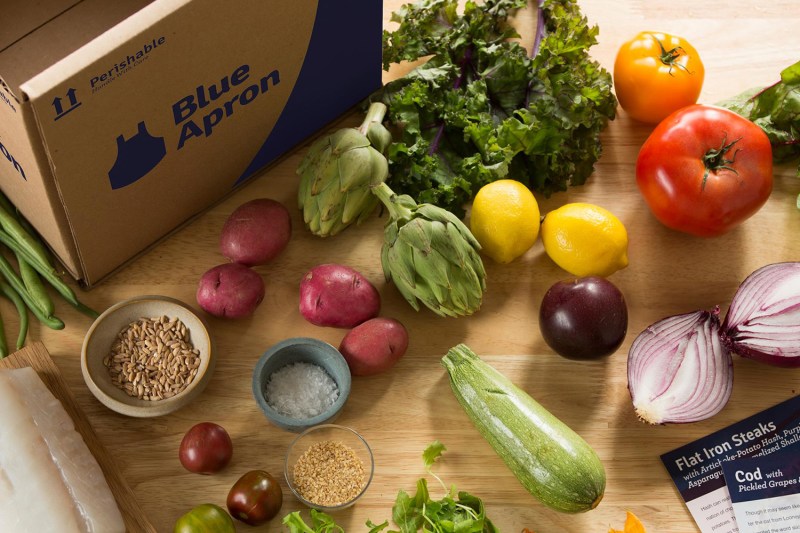 Fresh meal kit delivery services, like Blue Apron and Hello Fresh, are a convenient and fun way to tackle the job of weekly menu planning and meal preparation. They cut down on food waste by delivering only what you need, down to the measured spices, and they can introduce you to dishes you have never even tasted. That said, Blue Apron is a subscription service, which means you aren't buying single boxes at a time, but rather opting into an ongoing delivery plan.
But, what happens if your needs change or you're no longer interested in cooking meals at home? Can you cancel or change your Blue Apron subscription? If so, how? Keep reading to find out.
Related Guides
Blue Apron Subscriptions
There is no membership fee to become a Blue Apron customer. When you sign up, you can select from one of several subscriptions:
2-Serving Signature Plan: Customers get two servings of either 2, 3, or 4 recipes each week and can choose the recipes they want from a list of many possible choices.
4-Serving Signature Plan: This is a similar plan but includes four servings per recipe, and a menu of seven possible choices per week, such as grilled chicken flatbreads.
Vegetarian Plan for 2: Two meat-free servings from a choice of three vegetarian recipes each week, such as black bean and roasted pepper enchiladas.
Wellness Plan for 2: Three different healthier recipes approved by nutritionists, such as low-carb meals or WW-approved meals.
Meal Prep: Comes with enough to prepare eight servings at once, ahead of time, in less than two hours each week. Subscribers can choose between two proteins each week.
How to Change Your Blue Apron Subscription
Let's say you usually get the 2-Serving Signature Plan, but you're having house guests next week. You can log into your Blue Apron account and simply change your upcoming order for the 4-Serving Signature Plan. At any time, subscribers can change plans in either direction—larger or smaller—or to, from, or between Vegetarian and Wellness as well. Your bill will automatically change accordingly.
How to Skip Your Blue Apron Order
If you are heading out of town or have other plans for your meals on any given week, you can easily skip planned Blue Apron deliveries as long as you do so before the order has been processed and shipped (usually about five days before your normal delivery day). From your customer account page, Blue Apron enables you to skip orders up to five weeks in advance by clicking on the Upcoming page and finding the order you want to skip. You then click the button that says 'Manage Delivery', which is located to the right of the delivery date. Simply select 'Skip This Delivery' to skip that box.
How to Cancel Your Blue Apron Subscription
There are no contracts associated with your Blue Apron membership. Subscribers can cancel their Blue Apron account at any time by emailing the Customer Experience team at cancellations@blueapron.com. You will receive an email back with instructions on how to complete the cancellation process.
Alternatively, you can go to the Cancel Subscription page, click 'Cancel My Account.' On the page that pops up, select a cancellation reason (if you want), and then scroll to the very bottom where you need to click 'Cancel Account' to finalize the cancellation. You will receive an email confirmation of the cancelation.
Orders that have already been processed or shipped will still be received and charged. If you change your mind and decide you want to begin your subscription again in the future, you can reactivate your account.
Editors' Recommendations