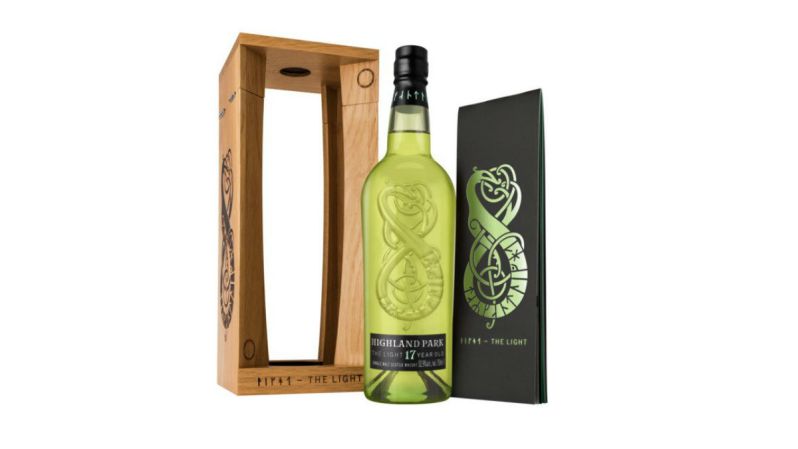 Back in March, we wrote about the first of two special-edition whiskies that were to be released by Scotch whisky company Highland Park in 2018: The Dark, a 17-year-old single malt whiskey aged exclusively in first-fill European oak sherry casks and meant to represent the cold, long autumn and winter seasons on the Orkney Islands. Now that the colder months are (thankfully) behind us, Highland Park has introduced the second in the series: The Light.
The Light is a 17-year-old single malt Scotch whisky (just like The Dark) created to represent the spring and summer on Orkney. (Summer days, for those that want a fun fact to break out when opening your very own bottle of The Light, last for 20 hours on Orkney. If you need a second fun fact, you can drop the truth bomb that temperatures generally stay between 60 degrees and 35 degrees Fahrenheit — not too summery, but when the average winter high is around 44 degrees, 60 degrees seems practically sweltering.)
Aged entirely in refill American oak casks, The Light has no color added, giving it a light golden hue. On the nose, you'll find apples and pears mixing with a little bit of oak and a very subtle layer of peat smoke. The fruitiness continues on the palate, with more orchard fruits coming through, this time with vanilla and caramel rounding out the profile. While it is somewhat light and summery, it is still not something to be taken lightly — The Light is 52.9 percent ABV and has some strong pepper and oak notes on the palate to match the light fruit flavors. The finish isn't quite as long as an Orkney summer day, but it's close.
As we guessed, not only is the whisky a contrast to The Dark, but so is the bottle — the pale green(ish) glass is a stark (and aesthetically-pleasing) antithesis to the black bottle of the first whisky in the series.
Highland Park The Light retails for around $300 and can be found online here. If it sounds like a bottle you need to pick up, you'll want to hurry — only 4,500 bottles were shipped to the United States.
Editors' Recommendations