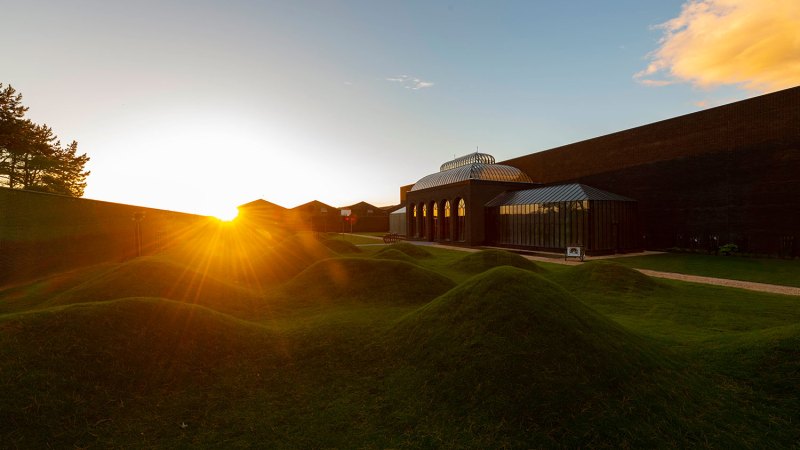 Gin is easily the most magical spirit; the myriad botanical infusions invite comparisons to alchemy and the cocktails they fill are no less than elixirs of the gods. Understanding all this, Hendrick's Gin — which is known for its unusual approach to, well, everything — has revealed an otherworldly expansion to its distillery: the Hendrick's Gin Palace.
And palatial it is. Nestled in Girvan, Scotland, at Hendrick's headquarters, this Victorian-inspired marvel sits behind an iron-hinged door and an impenetrable brick wall. Inside, at the end of a grass-lined path, is an imposing glass and iron building with hothouses serving as its wings. These greenhouse wings hold a variety of flora that can be tinkered with in the central conservatory.
But what does that mean for the gin?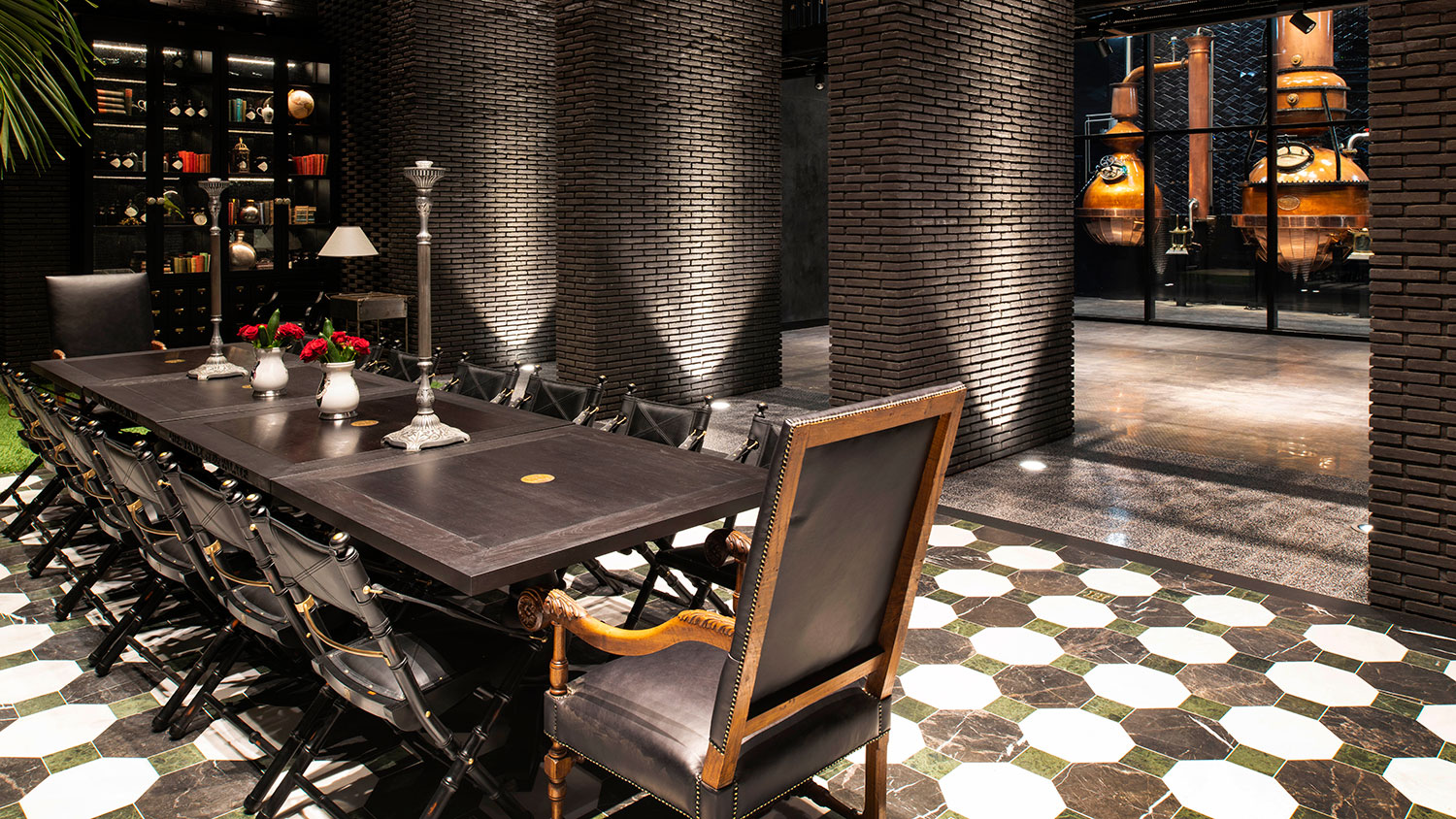 The $17 million palace also includes two still houses which have made Hendrick's Gin over the past year. The unique stills reside under a stained glass skylight, adding to their already ethereal, anachronistic presence. The increased capacity they provide should meet the global demand for this increasingly-popular gin and any future iterations.
The botanicals in the hothouses and proximity of the stills will help master distiller Lesley Gracie discover new ways to complement the existing recipe. (The on-site bar will certainly aid in any taste tests, which we humbly volunteer for.)
"I've been distilling Hendrick's for almost 20 years," said Grace in a statement. "I'm thrilled and excited to take full advantage of our wonderful new distillery and begin working on a line of experimental liquids, some of which will hopefully blossom into future releases and potential new expressions of Hendrick's."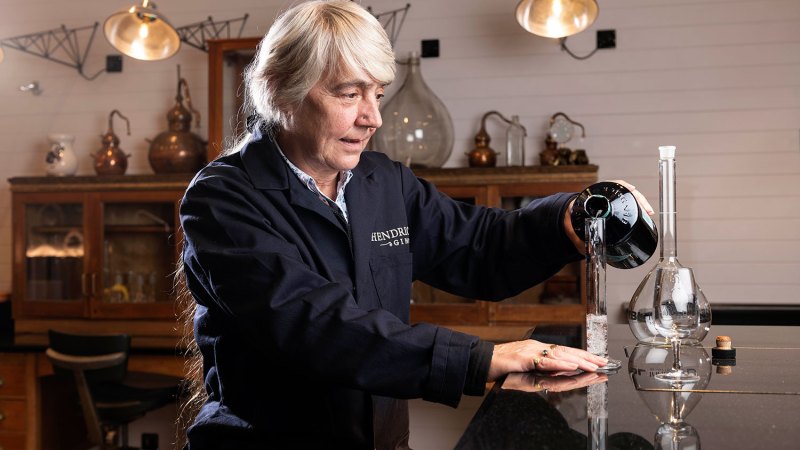 One such expression is Orbium, a quininated gin offset by blue lotus blossom, which crosses the pond in early December. Orbium also adds wormwood to the mix, so it brings the notes of gin's common companions — tonic and vermouth — to the forefront.
Unfortunately, if you want to peek behind the magic curtain (or rather, the 13-foot brick wall), you'll need to be a VIP as determined by Hendrick's ambassadors. The exclusivity just makes the facility feel even more like a Victorian, gin-fueled, Willy Wonka fever dream.
Hopefully, those restrictions will ease with time, but we'll soon have exciting new gin to enjoy in one of these many classic gin cocktails while we wait for our golden tickets.
Editors' Recommendations