La Croix addicts and cold brew fiends gather round: carbonated coffee or 'Espressoda' is the drink you should be downing morning, noon, and night.
Similar to nitro cold brew coffee, which is cold brew charged with nitrogen to make it extra creamy (Old Greg voice* "mmm, creamy), espressoda or sparkling coffee, is frothy and refreshing and it can be made easily at home without a fancy nitrogen infusion machine.
Espressoda is also approved by coffee experts like Illy Master Barista, Georgio Milos. The Manual sat down with Milos to understand what exactly carbonated coffee is, how it's made, and why you'll love it.
First thing first, Milos says espressoda is not new. "When you see something new in coffee, 99% of the time it's not really advent. i.e. cold brew, which has been the number one trend in coffee for the past few years. Cold brew was actually invented in the 19th century by the Dutch," Milos says.
Illy 's espressoda recipe is nowhere near that old but dates back a few years when the Italian coffee roasting company held a competition for home drinkers to submit their own unique coffee recipe.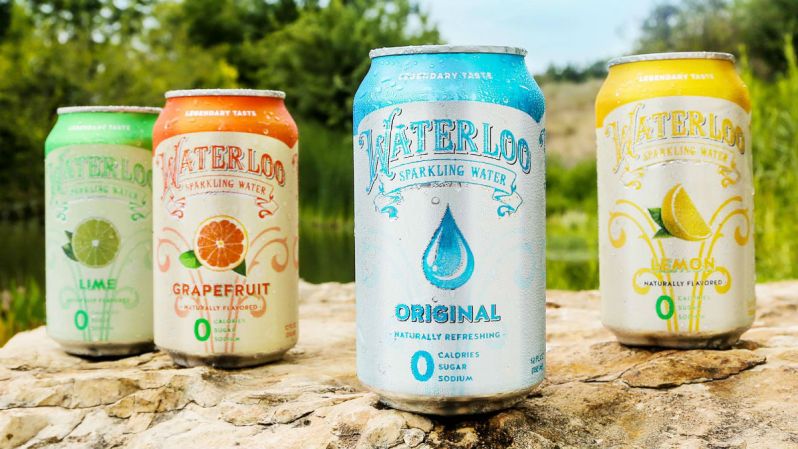 A winner was chosen in four seasonal categories: spring, summer, fall, and winter. From the hundreds of submissions, one coffee drinker's imaginative soda coffee made with sparkling water and espresso was chosen to represent summer.
In essence, espressoda is a haughty iced coffee, made with carbonated water instead of plain water, a drizzle of vanilla for sweetness, and no milk or creamer. You can dilute the espresso down as much or as little as you want. (Unlike adding water to a normal cup of coffee which is already highly diluted.)
The recipe is simple:
Espressoda Recipe
Ingredients:
Method:
Fill a standard 10-ounce, clear latte glass to the top with fresh ice.
Add club soda, leaving a bit of room on top for the shot of espresso.
Add vanilla syrup and stir.
Prepare Illy espresso and at the end pour the shot over the soda.
"There is a beautiful chemical reaction between the carbonation of the water and the actual CO2 in the espresso, which created the layer of foam called 'crema' on the top," Milos says. "The CO2 reacts, making a lot of foam. The espresso cascades in the glass like a Guinness beer."
Milos recommends playing with the recipe by adding a shot, changing the sweetener flavor, or chilling the espressoda, and even adding vodka or rum for an evening cocktail. He does not, however, suggest adding milk, creamer, or additional sugar— "contaminants" as he calls them.
"Coffee tastes beautifully on its own. Espessoda is straight coffee and low on calories," Milos says. "There is a lot of bad coffee out there and you probably need milk and sugar to make it drinkable."
If you're eyeing the La Croix on your desk and the espresso maker in the kitchen, we're thinking what you're thinking. Let's pop some bubbly… coffee.
Editors' Recommendations