Fresh, flavored, and packed with umami, raw or cooked oysters are some of the best bites of seafood anywhere. However, for those of us who aren't seafood experts, deciphering the different types of oysters can be confusing. From the labels of East Coast, West Coast, Kumamoto, or Island Creek, there's a lot of information to break down for oysters.
To help guide us on this oyster breakdown, we spoke to Chef Michael Cressotti of Mermaid Oyster Bar in Midtown Manhattan. A New York City seafood restaurant with a Cape Cod vibe, Mermaid Oyster Bar in Midtown is the newest establishment of the renowned Mermaid Inn restaurants — the other locations are in Greenwich Village and Chelsea.
East Coast oysters vs. West Coast oysters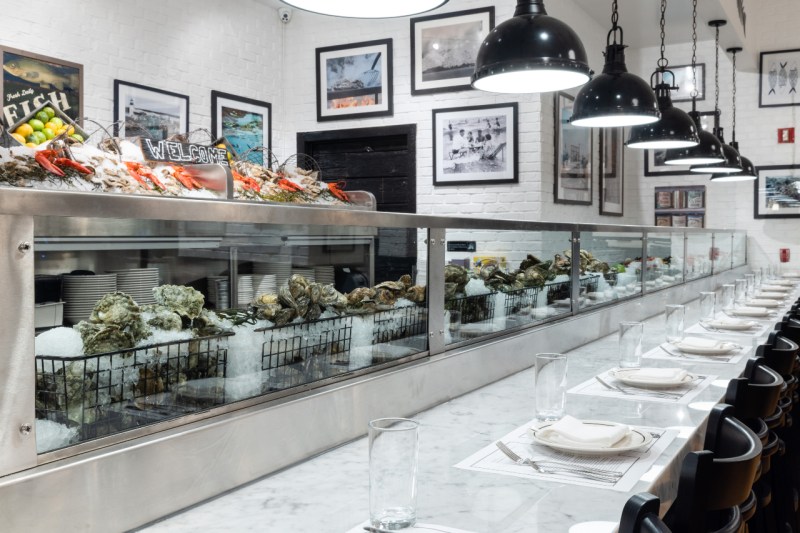 Simply put, there are a lot of oyster varieties in the world — a total of
200 species
. At Mermaid Oyster Bar, some popular varieties include East Coast varieties like East Beach Blonde and Naked Cowboy, and West Coast varieties like Kusshi. When it comes to East Coast vs. West Coast oysters, there are a few key differences, mainly salinity and the amount of salt, according to Cressotti.
"East Coast oysters tend to have more brine and salt," says Cressotti. "If you close your eyes and [slurp] an East Coast oyster, the flavors you are getting would reflect a little local beach water in the mouth. West Coast oysters, on the other hand, would contain less salt, be sweeter, be smaller in size, have a deeper 'cup,' and be a little plumper."
But what about the sustainability between the two coastal varieties? Are there any differences between East Coast and West Coast varieties you should look out for with your next trip to an oysters bar?
"Not in my opinion," says Cressotti. "All oysters we serve at The Mermaid Oyster Bar are farmed, meaning they are cultivated in a more sterile and controled environment. Throughout the year, I see more 'farm closures' on the West Coast rather than the East Coast due to occurrences like 'red tide,' a type of algal bloom."
How to serve oysters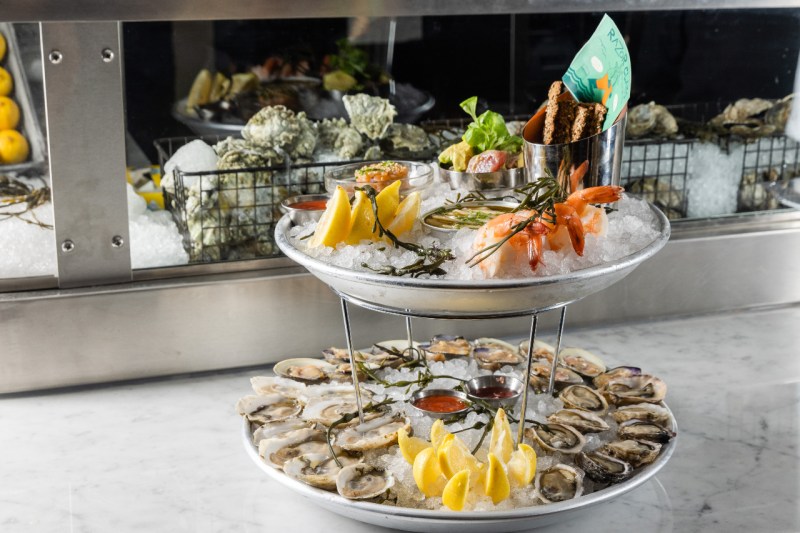 Now that you've gotten a breakdown of the differences between East Coast and West Coast oysters, it's time to figure out how to serve them. While they can be delicious
grilled or fried
, Cressotti prefers eating oysters in their most natural state — raw.
"This is all preference," Cressotti says. "I personally prefer raw, no lemon, no cocktail, just 'naked.' I want to savor and imagine the waters where these delicious creatures came from. I do, however, enjoy a good fried oyster every now and then, or the classic New Orleans-style broiled oyster if done right."
To prepare these tasty shellfish at home, Cressotti recommends investing in a quality oyster knife and a heavy-duty cloth towel. This towel will come in handy for holding oysters for shucking. Finally, a pro tip: Make your own crushed ice to lay your oysters on. To make the ice, smash some ice cubes in a towel with a sturdy frying pan. Then you'll have an icy, fresh plate of oysters to enjoy
—
perhaps to
pair with an alcoholic beverage
.
Editors' Recommendations