It's no secret that golf cocktails are a thing. If you've ever played golf, what else do you drink after spending a few hours trekking around trying for that ever-so-elusive hole-in-one? Toss your clubs in the trunk and go home? Hell no. You drink with whomever you just played with, probably settling the bet from Hole 8 where you felt like you were going to Birdie but ended up swatting at sand for six strokes.
The thing about playing golf, though, is that you can't do it year-round in most of the country. Sure, if you live in, say, Arizona, you're golden, but for most of us out there, snow will keep us from hitting the links for a few months.
Not hitting the links, then, means no golf cocktails. Until now, that is. Thanks to the fine folks at the New York City outpost of Smith & Wollensky (which is celebrating its 40th anniversary this year), it doesn't matter if the snow is higher than your door or if a Category Four hurricane is about to blow away every sand trap in the state (though if that were to happen, we'd advise you hold off on the drinks for just a little while until you find sufficient shelter). With Smith & Wollensky's "Par For The Course" cocktail menu, you can recreate the glf clubhouse at home whenever you want. Sure, you might not have a Shooter McGavin-type guy wandering around (unless you're the Shooter McGavin of your course), but is that really such a bad thing?
Below, you'll find a selection of cocktails from the "Par For The Course" menu that are simple enough to make at home and fantastically refreshing. Find your favorite golf pants, pop that Titleist visor your girlfriend doesn't normally allow you to wear in public on, and have at it.
Transfusion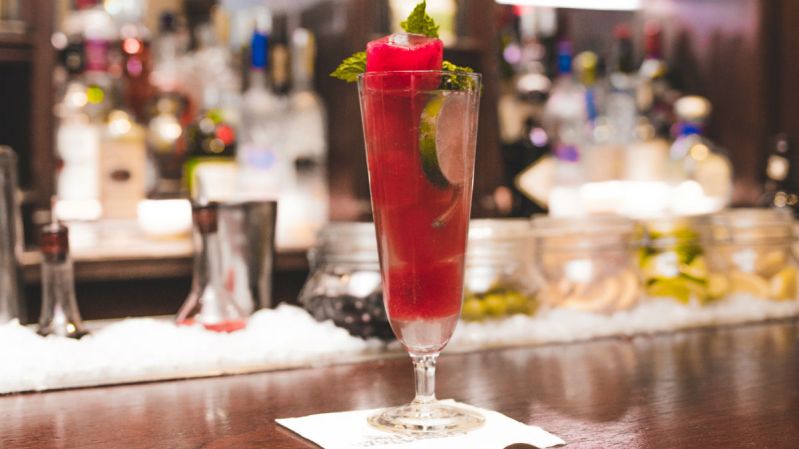 2 oz vodka
.25 oz lime juice
Grape ice cubes*
Fever Tree Ginger Ale to top
Ginger candy and lime to garnish
Method: Fill a tall glass with Grape ice cubes. Add vodka and lime juice. Top with Fever Tree ginger ale and garnish with a ginger candy and lime.
*Grape ice cubes
1 part Welch's Grape Juice
1 part water
Method: Mix before adding to the molds.
Palmer Punch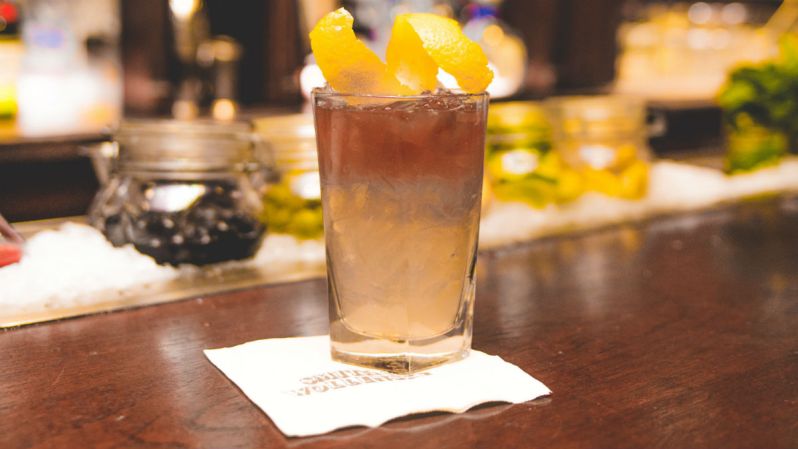 2 oz white rum
3 oz lemonade
Iced tea
Mint and lemon slice to garnish
Method: Add rum and lemonade to a highball glass. Stir, then layer on iced tea. Garnish with mint and a lemon slice.
Southside Spritz
1 oz Hendrick's Gin
.75 oz simple syrup
.5 oz lime juice
4 mint leaves
2 cucumber slices
Prosecco to top
Method: In a shaker, add simple syrup and cucumbers. Muddle together. Add lime juice, gin, and mint leaves. Shake and strain into a pint glass. Top with Prosecco and garnish with a cucumber slice and mint.
Editors' Recommendations