Today we speak to an icon in the golf apparel industry and founder of Linksoul, John Ashworth.
Golf has always been a part of my life. I remember when I was a senior in high school – back in the '70s when golfers had a stigma and a reputation of being uncool – mostly because of what they wore. That realization was one of the driving factors of why I wanted to start a golf apparel brand – a brand that was comfortable, authentic and most importantly looked original with a timeless sense of style.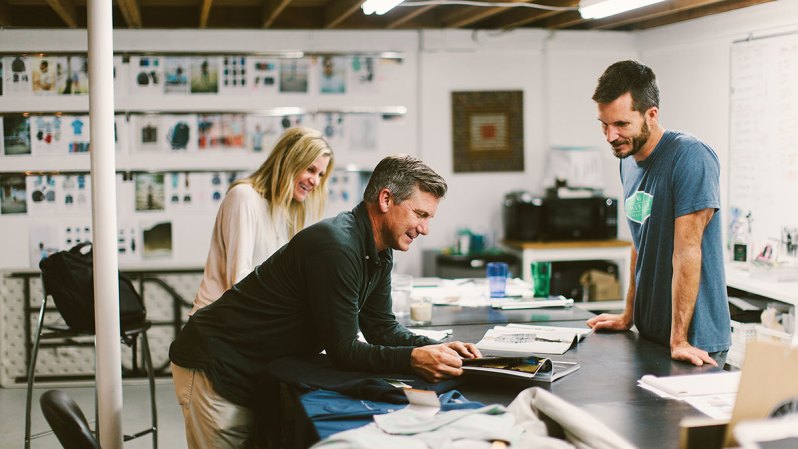 I started my career with the birth of Ashworth. I was blessed enough to find success with the brand and eventually sold Ashworth to Adidas in 2008. Since then, I ventured into designing for Fidra – Quiksilver's golf line – and also spent some time off to design golf courses in the golf rich East Lothian area of Scotland, which was truly inspiring and life-changing. Still, I was toying with the idea of Linksoul for about 20 years and after a short stint back at Ashworth I was ready to strike.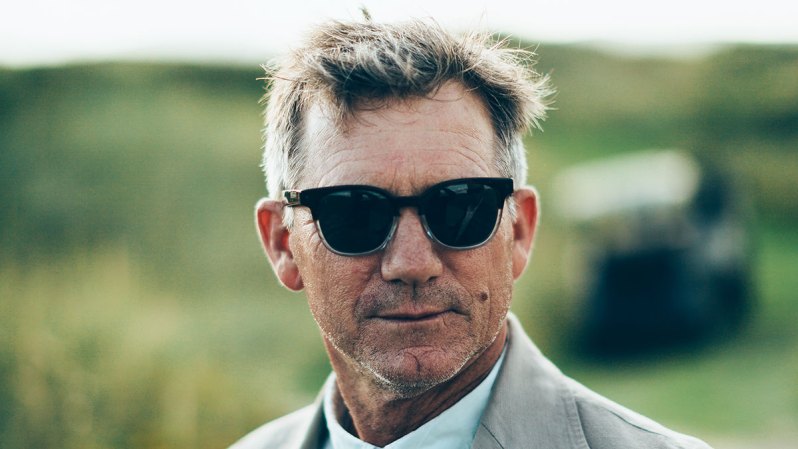 Linksoul is not just a brand, it's a philosophy. We don't want to create golf apparel; we want to make apparel for golfers because the sport to me is a special fraternity. I came up with the name simply from the two words "link and soul" to express our mission to get back to the roots and reconnect people to the soul of the game. I wanted to bring back a more natural look that had a modern edge and a timeless quality that could transition from the street to the office and of course, the golf course, to fully encapsulate the whole lifestyle dynamic. We're definitely different in terms of fabric, color, and overall look and we like to infuse special blends and natural fabrics into our collection and create pieces that aren't so in your face. With this design philosophy, our demographic is ageless. We have everyone from teenagers to guys in their 60s who love to wear it and it's awesome because that's exactly what our vision is for Linksoul.
As for my personal style:
Jeans: My favorite jeans are definitely Linksoul LS 676's denim, as they have just the right amount of stretch and are incredibly comfortable.
Shirts: Our classic Linksoul LS183 Drytech Cotton Blend Polo is great for both on and off the course. It's made of moisture-wicking stretch fibers for total comfort and performance.
Pants: Linksoul's Solid Boardwalker Short is my go-to short, as I can wear in both the water and on the course. It's one of our best-selling products, and I can truly vouch for it!
Suits: It's definitely a toss up between my John Varvatos or Prada suit. They are both such classics.
Shoes: It really just depends on the activity, but I love OluKai for casual, Prada for formal dress, New Balance for working out, True Linkswear for golf and Salomon for working outside.
Accessories: For accessories, I tend to keep it simple, but for headwear I wear my Make Par, Not War Trucker Hat from Linksoul. My favorite sunglasses are from another Oceanside brand, RAEN . For jewelry, I wear my original grain, Katey Brunini ring.
Outerwear: One of my favorite jackets is Linksoul's Waxed Canvas Fully Hooded Jacket as it's the perfect weight for when it get a bit cooler in SoCal (which isn't too often).
Favorite cologne: Funny enough, I actually don't wear any cologne.
Favorite app: Uber is definitely my most used app as I travel quite a bit!
Favorite Podcast: I listen to Pod Save the World – it's a very interesting and in-depth look at what's going on in the world today, and what we can do in the future to help.
Next style/gear purchase: Ha, my favorite accessory and next purchase will definitely be a nice ice cold beer that I can sit and enjoy while golfing.