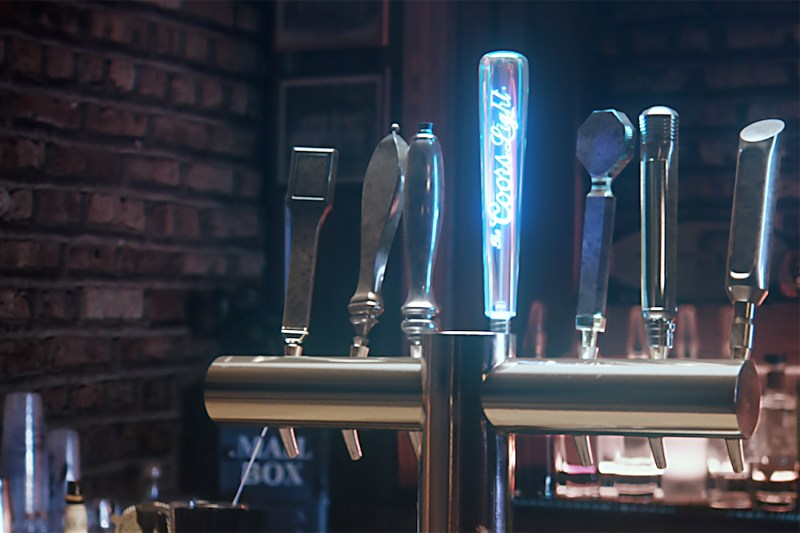 The Big Beer War is heating up.
A little more than a month after beer powerhouse AB InBev launched a Bud Light campaign attacking Coors Light and Miller Light over their use of corn syrup, Coors Light unveiled a "smart tap handle powered by Bud Light negativity."
Each time negative messages from Bud Light are thrown on social and broadcast media, the tap handle lights up and free Coors Lights are given to patrons. The handles made their debut Wednesday, March 13, at a distributors conference in Tampa, Florida.
"When they bring hate we will literally bring light," said Ryan Reis, vice president of the Coors brand family. "The more Bud Light talks, the more we refresh."
On March 21, the handles will show up at bars in five cities across the United States: New York, Philadelphia, Dallas, Omaha, and Las Vegas. The launch date isn't coincidental — it coincides with the start of the NCAA Tournament when there's bound to be plenty of ads from Coors Light competitors.
It's not the first time a big beer brand launched a free beer campaign. Bud Light ran a free beer campaign last year in anticipation of the Cleveland Browns winning their first game of the season. The Bud Light corn syrup attacks have aired frequently on TV, social media, radio, and billboards since the campaign's Super Bowl debut. Coors Light has been on the defensive over the charges of late and the smart handle is its latest tactic. The brand also organized Toast to Farmers, which celebrated the farmers who make the ingredients so crucial to its beer, with some of those growers issuing a statement of disappointment following Bud Light's attacks on corn syrup as an ingredient.
The war was started by Bud Light in the hope of increasing ingredient transparency — or at least that's what the vice president in charge of Bud Light, Andy Goeler, told Adweek. At the moment, though, it appears Coors Lights — and parent company MillerCoors — might be winning the battle. According to Nielsen data, Bud Light sales were down 8.8 percent in the four-week period following the Super Bowl.
According to Reis, most drinkers are just looking "to enjoy a refreshing beer without being subjected to a debate about ingredients."
"Bud Light has been attacking us out of frustration and criticizing our ingredients for weeks now," he said. "We know drinkers don't want to hear it. They want to move on."
Your move, AB InBev.
Editors' Recommendations