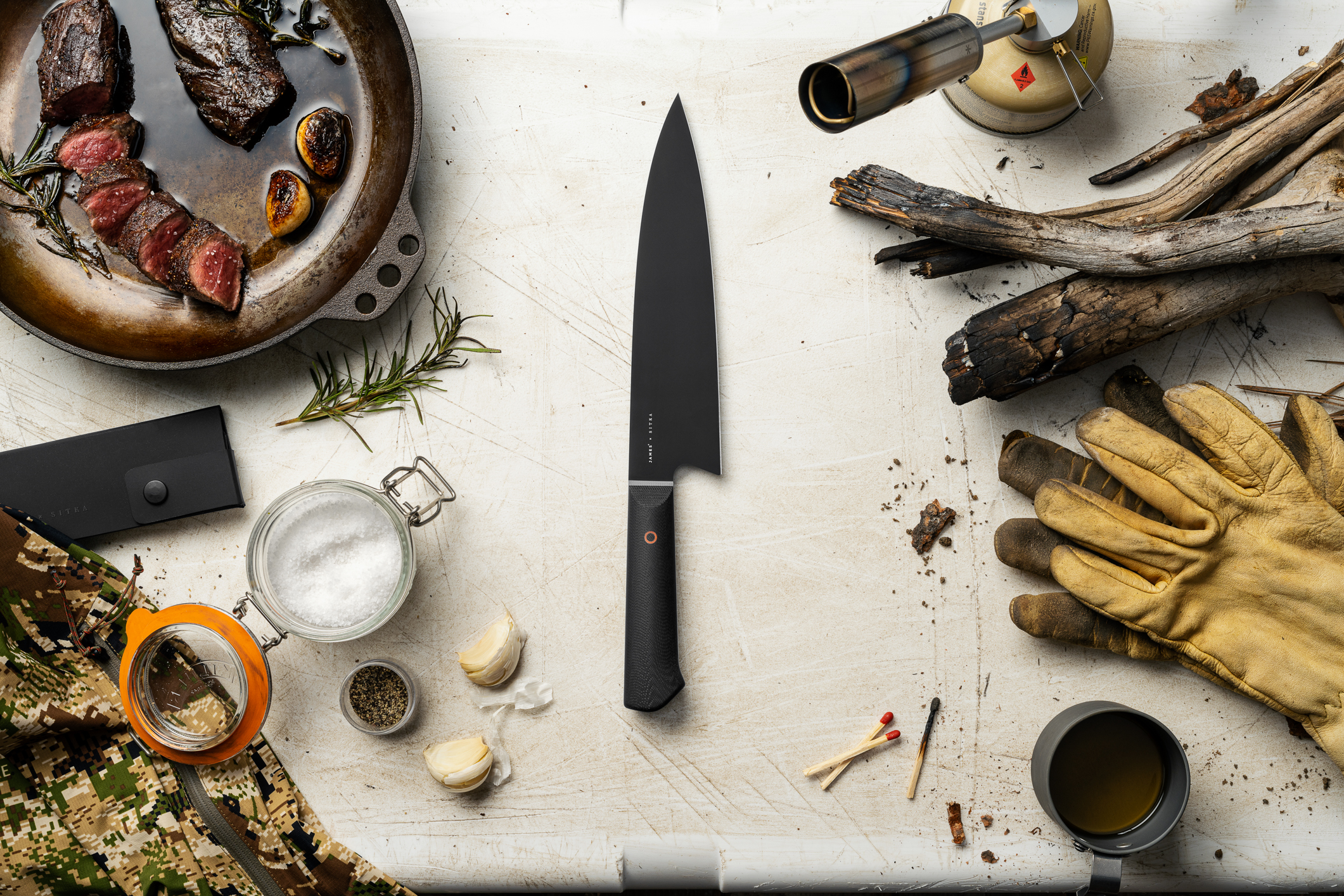 Get ready to meet the culinary superstar that slices through the competition! The team at The James Brand has joined forces with SITKA STUDIO to bring you the extraordinary Anzick chef knife. This knife is not your average kitchen tool — it's a game-changer designed especially for outdoor cooking adventures. With the rugged durability of a field knife and the high-end functionality of a top-tier chef's knife, the Anzick is here to take your cooking experience to deliciously epic proportions!
The Anzick, a limited-edition masterpiece that brings a professional-grade culinary experience to the open sky, might just be the only knife you'll want (or need).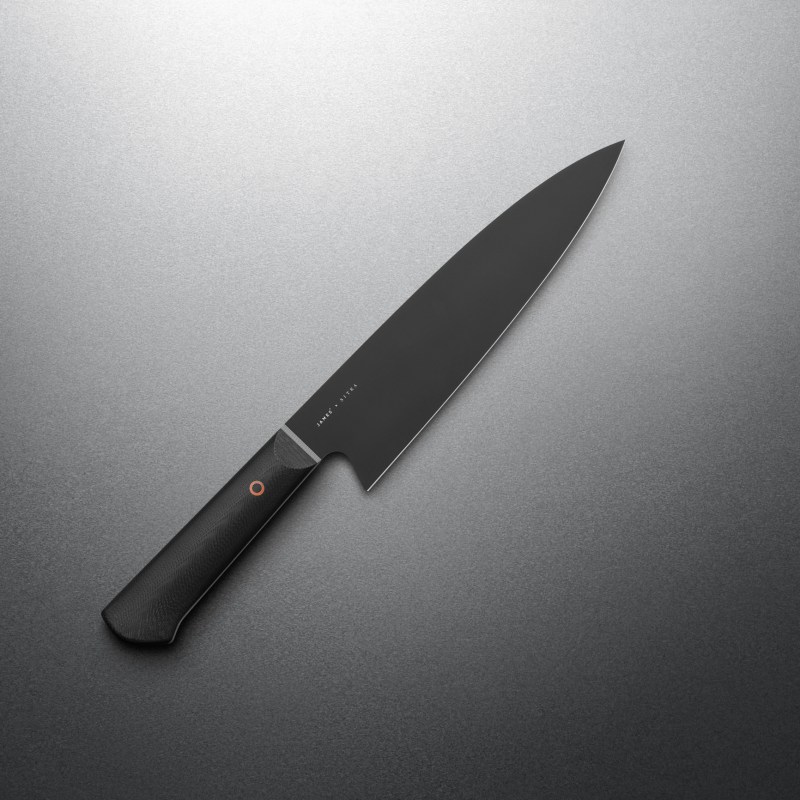 Unmatched Durability and Performance
At the heart of the Anzick lies the MagnaCut blade, a revolutionary USA-made super-steel. The James Brand claims its blade strikes a perfect balance between corrosion resistance and toughness, ensuring longevity even in harsh outdoor conditions. While most kitchen knives are prone to corrosion, bent or broken tips, rolled edges, and swollen handles, the Anzick remains resilient and reliable, making it an ideal companion for outdoor enthusiasts.
Professional-Grade Functionality
The Anzick's blade is 8″ (20cm) long and has an 18° sharpening angle to provide the versatility needed for precise slicing and intricate chopping. With its high-grip design and handle jimping, the knife offers exceptional control, even when you have wet hands. Under the open sky, the Anzick chef knife guarantees effortless precision, empowering you to create mouthwatering dishes no matter what's on the menu.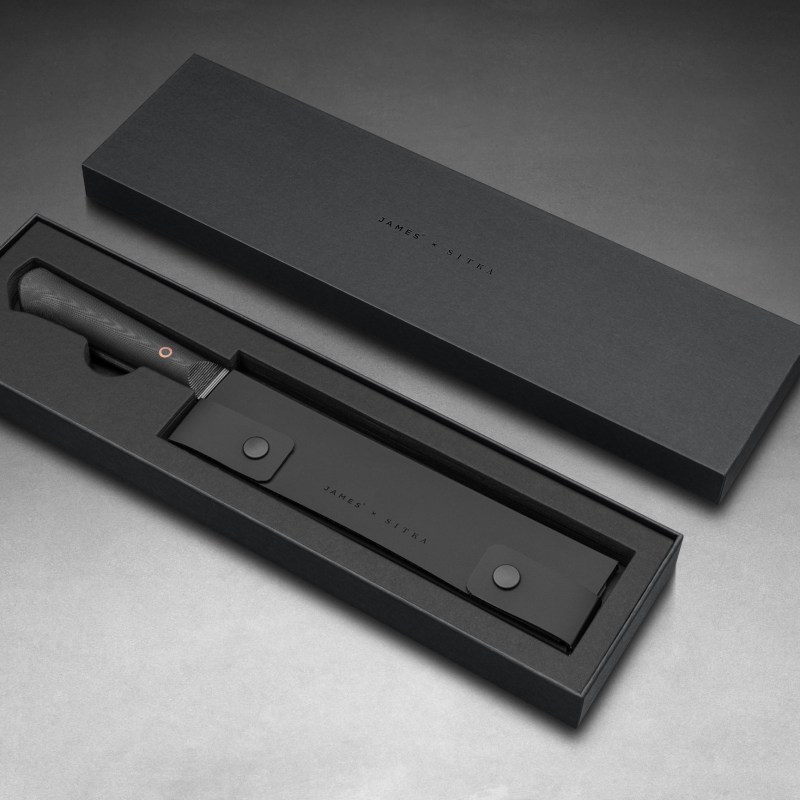 Convenience and Portability
The Anzick comes with a hypalon sheath, which makes it easy to access. The snap-in, snap-out feature ensures quick and hassle-free storage, protecting the knife during transport and ensuring it's always ready for your next outdoor cooking adventure. Weighing only 0.5lb (7.4 oz), the Anzick is lightweight and easily portable, fitting seamlessly into your camping gear or backpack.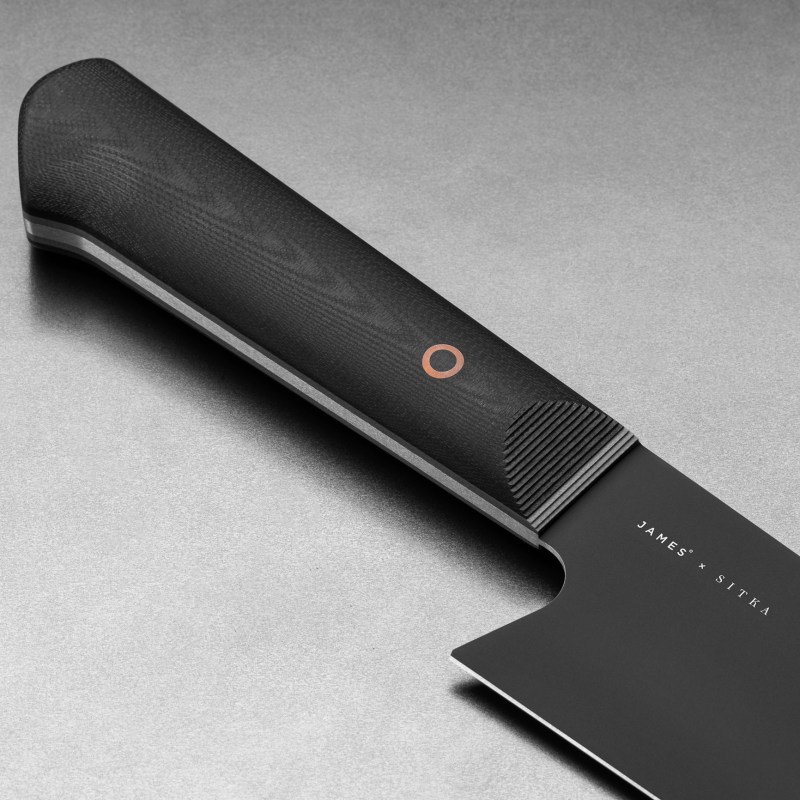 Availability and Ordering
The Anzick is a limited-edition knife, so act fast if you want one! There are only 600 knives available, and you don't miss the opportunity to own this masterpiece. To experience the exceptional culinary performance of the Anzick, check out sitkagear.com for shipping to North America and thejamesbrand.com for global shipping.
Each limited-edition Anzick chef knife is unique, as artful as it is durable. The Anzick aims to redefine outdoor cooking with a durable build, impressive functionality, and exquisite craftsmanship. As the ultimate chef knife designed for cooking under the open sky, the Anzick surpasses all other knives. Elevate your outdoor culinary experience and create unforgettable meals with the Anzick, the perfect companion for every adventure.
Editors' Recommendations