See you later, pumpkin ales. Sayonara, sweet potato brews. There's a new orange-hued root vegetable beer in town. It's time for the humble carrot's turn in the craft beer spotlight.
Carrot ales don't get a lot of respect, perhaps because there are so few on the market. If you're lucky enough to have tried Carrot Cake from Michigan's Short's Brewing, you know that carrots and beer actually do make a nice pairing. That's especially true when pureed carrot is enhanced with ginger, allspice, and/or maple syrup in an American brown ale base. Tired Hands from Pennsylvania also took on the dessert concept with a Carrot Cake iteration in its Milkshake IPA series. Ever the innovative outlier, Mikkeller crafted Spontancarrot, an American Wild Ale in the lambic tradition utilizing carrots.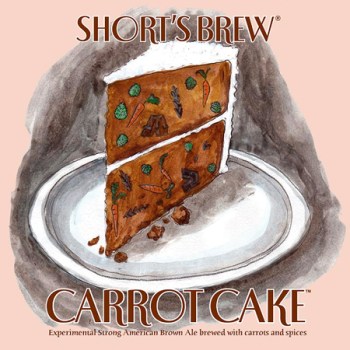 But if you really want to get to the root of carrot beers (pun intended), consider brewing your own. With only a handful of carrot beers on the commercial market, home brewing may be a better way to experience the range of flavor possibilities of a carrot ale. The good news — it's easy to augment many traditional home brewing recipes with carrots.
In The Homebrewer's Almanac: A Seasonal Guide to Making Your Own Beer From Scratch, the summer months inspired prompts for beers brewed with sumac, spicebush, elderflower, tomatoes, and carrots. But there's something about the warm color and hearty sweetness that makes carrots just as much a flavor of autumn. The carrot's heartiness also means they are harvested most of the year and are not exclusive to the warmest months. So, in the October frenzy of pumpkin and sweet potato beer, fresh carrot beers seem to be a perfect fit.
How to Add Carrots to Your Home Brew
While you can add carrots at any point during your brew process, adding carrots to the fermenter will give you the biggest bang for your buck. Experiment with adding oven roasted or pureed carrots in a hop sack or mesh bag after primary fermentation has taken place, allowing the beer to "rest" on the additional flavors. Or, for a stronger carrot flavor, try blending carrot juice directly to the beer before bottling or kegging. There are also carrot powders on the market that you can employ if you're feeling a little bit like a mad scientist.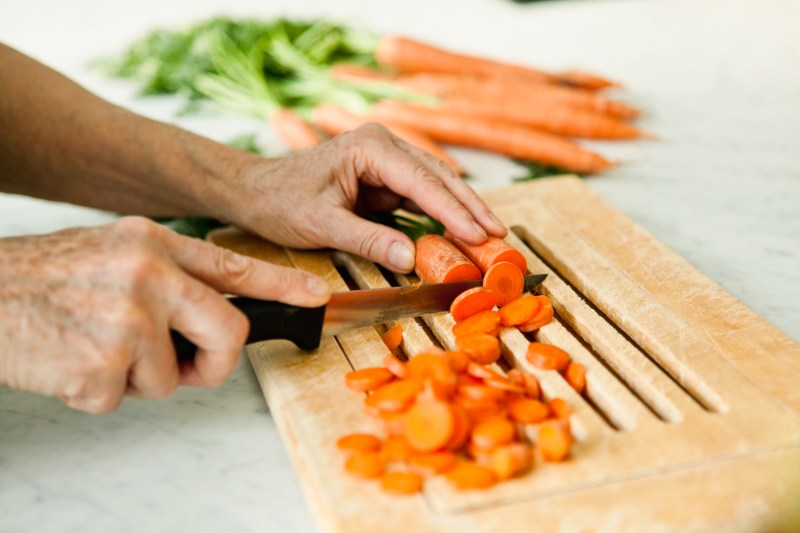 Go Beyond the Orange
Not only does the taproot make for brewing fodder, but the leafy greens and even the seed heads can be utilized in recipes. A few ounces of fresh carrot greens add a nice bittering element to accentuate dry hopping or spice additions. The carrot seed heads can be added to the boil or during fermentation and bring a mild carrot flavor into the mix.
The Homebrewer's Almanac features two carrot recipes, a ginger-carrot saison, and a carrot seed ale. The saison is a great place to start with carrot experimentation. It's a simple base beer with Pilsner, Munich, and Special B malts and a relatively small hop profile with Nugget and East Kent Goldings. This variation calls for adding roasted carrots after fermentation. You may want to scale back the ginger a bit (a half pound is a lot in 5 gallons of beer) and try your own twists, like adding grapefruit zest or basil.
Editors' Recommendations