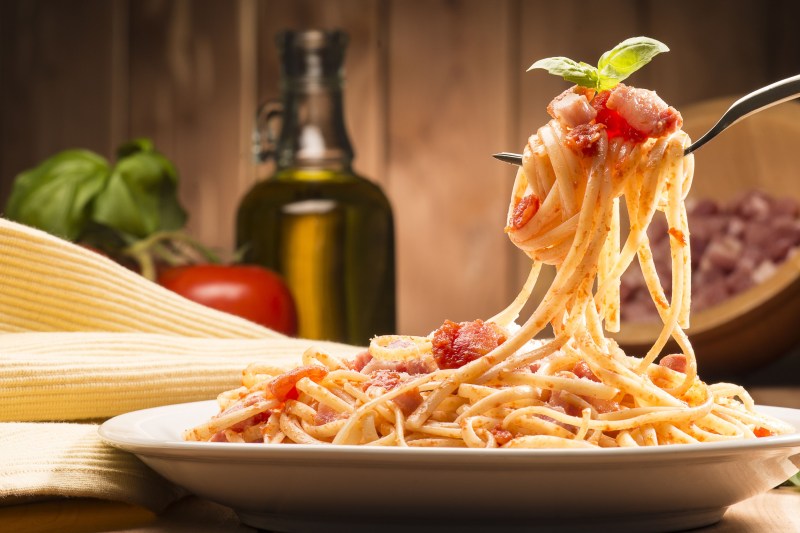 We know that we say this about a lot of dishes, but truly — is there anything better than a big, rich, steaming bowl of cheesy pasta? Give us your bucatini, your ravioli, your fettuccini Alfredo. We'll take it all. Just always, always, top it with a generous grating of cheese. But which cheese? Of course, in this country, we've gotten very used to that finishing cheese being salty, nutty, delicious Parmesan. And while that's certainly a very adequate choice — is it the best choice? We say no. If you ask us, Pecorino Romano is the superior alternative.
What's the difference between Parmesan cheese and Pecorino Romano?
The two cheeses undoubtedly have their similarities. Both are hard, aged, salty Italian cheeses. The main difference between the two is that Parmesan is a cow's milk cheese, and Pecorino is a sheep's. And while both cheeses are aged, the differences in aging time are significant. Parmesan can be aged anywhere between one and three years, while the more youthful Pecorino is generally only aged a few months.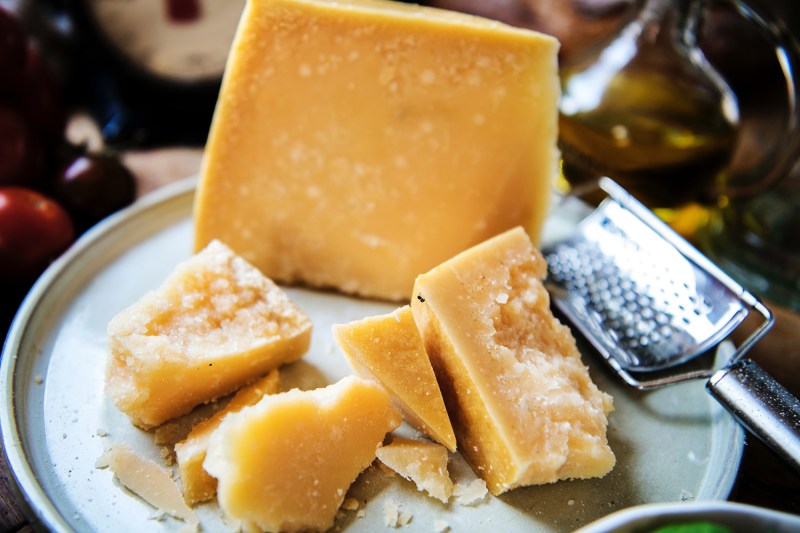 What are the best uses for Parmesan cheese?
Parmesan is deservedly popular for its delightful salty nuttiness and mellow ability to blend with any number of dishes. It's beautiful in the dishes after which it is named, such as chicken or eggplant parmesan. Parmesan is also a wonderful filler for meatballs and it adds richness to soups and sauces. But overall, Parmesan does far better in a supporting role than that of the main star.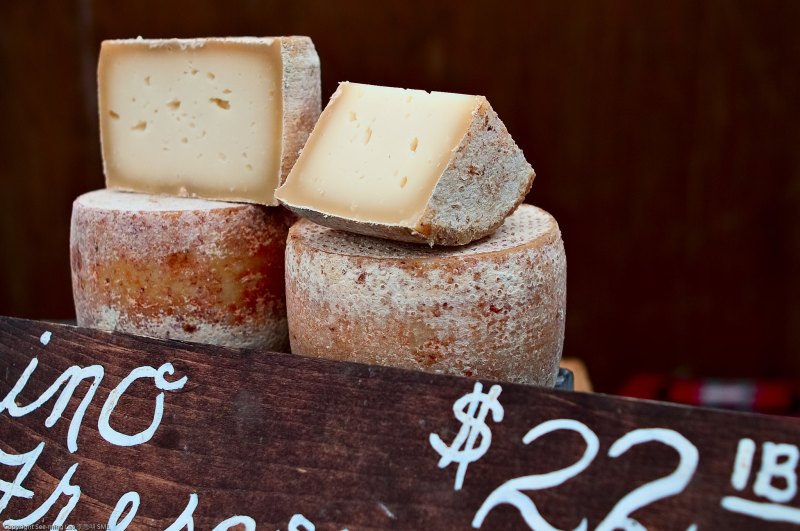 What are the best uses for Pecorino Romano?
Pecorino, however, gets the winning trophy from us. While it's clearly the less appreciated cheese here, you just can't argue its obvious superiority. Its gorgeous creaminess adds a texture component that one doesn't get from Parmesan. It also hits with a signature tang, making it beautiful on its own, or adding depth to simple dishes, such as lighter pastas or gratins. That tangy creaminess is just impossible to compete with.
It's also worth noting that Pecorino is a delight to enjoy by itself with a glass of wine. You could enjoy Parmesan this way, but it doesn't work as well as a table cheese as Pecorino does.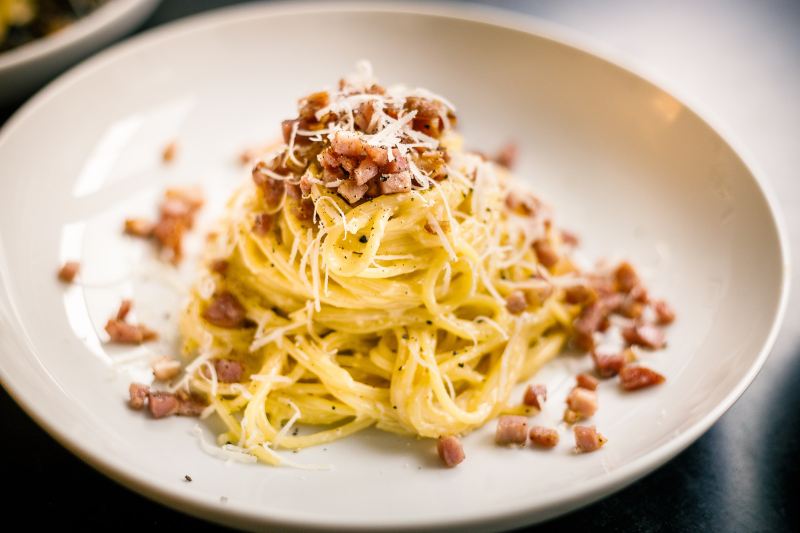 Can you use the two interchangeably?
You can. But that doesn't mean you should. Generally, a recipe will take these differences into account before printing, so if you want to enjoy a dish the way it's meant to be enjoyed, it's best to stick with what's called for, such as Locatelli cheese (Pecorino Romano).
Another thing to consider, apart from the flavor and texture differences we've already mentioned, is that Pecorino tends to taste quite a bit saltier than Parmesan. So if you do end up swapping one for the other, keep salt content in mind and adjust your seasonings accordingly, tasting your dish as you go.
Editors' Recommendations