Thanksgiving is the perfect time of year to honor the simple sweet potato. A harvest season staple that is versatile enough to be used everything from savory side dishes to sugary desserts, the sweet potato also makes a fine adjunct for adventurous brewers. While pumpkin beers get all the headlines, these sweet potato beers are quickly accumulating fans during the cooler months of fall.
If you're looking for a fall brew that your friends and family probably haven't had before, we suggest picking up one of these five best sweet potato beers below.
Funky Buddha Brewery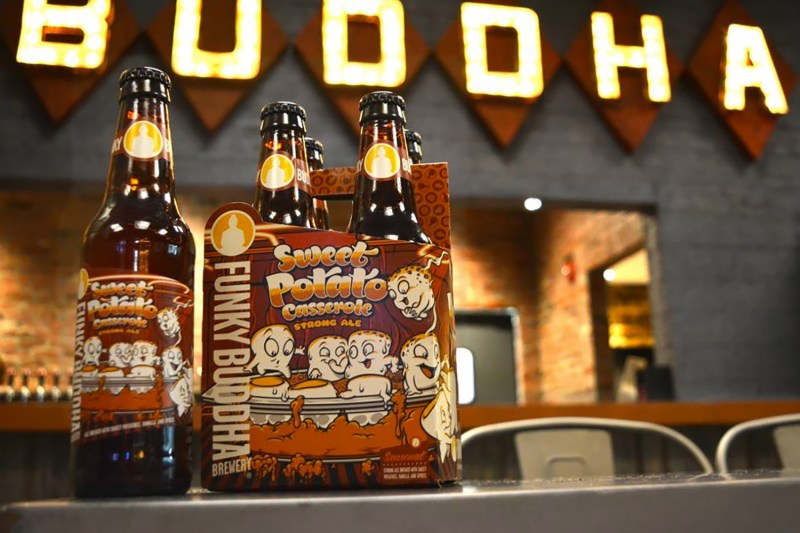 Funky Buddha Brewery is the undisputed master of crafting beers that taste like food. From Maple Bacon Coffee Porter to Lemon Meringue Pie to French Toast Double Brown Ale, the Florida facility's magic recipes produce beers that convey the subtlest intricacies of the original dish. Sweet Potato Casserole is no different. A tasty recreation of the southern staple, this beer has sweet potato roast, heavy spices, and yes, even marshmallow flavors.
Lazy Magnolia
As the oldest brewery in Mississippi, Lazy Magnolia has been an active part of the craft beer renaissance, guiding its home state to more progressive alcohol legislation. Jefferson Stout was created in the dark days of Mississippi brewing, when there was a 5 percent alcohol by volume limit. But don't let the low alcohol content keep you away from this beer, which is a milk stout big on coffee, caramel, and chocolate flavors highlighted by a full mouthfeel.
The Bruery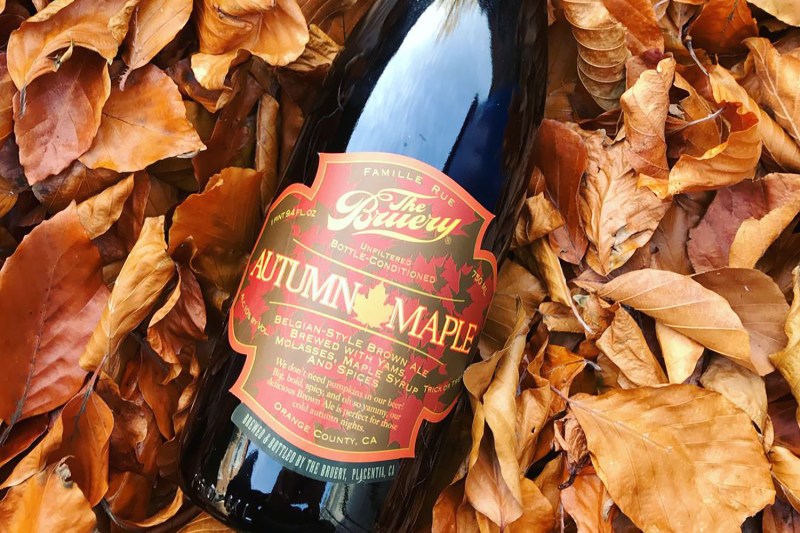 Autumn Maple from California-based Bruery is brewed with 15 pounds of yams per barrel. While yams and sweet potatoes aren't technically the same thing (sweet potatoes are members of the morning glory family, yams are related to lilies), the flavors are close enough to include this beer in the list — and what a beer it is. Pouring a gorgeous deep red, the strong spices of cinnamon, vanilla, and nutmeg are capped by a gently warming 10 percent ABV.

Oddside Ales
Sweet Potato Soufflé is an old ale brewed with sweet potatoes and lactose. Post-fermentation, it's aged in rye whiskey barrels and spiced with cinnamon and nutmeg. Like its namesake dish, you should expect the warming sensation of the baking spices to combine with the lactose-thickened beer to forge an excellent dessert beverage that will complement any holiday meal. It's on the boozy side at 11 percent ABV, which makes it a solid choice to balance out the drama of family dinners.
Platform Beer Co.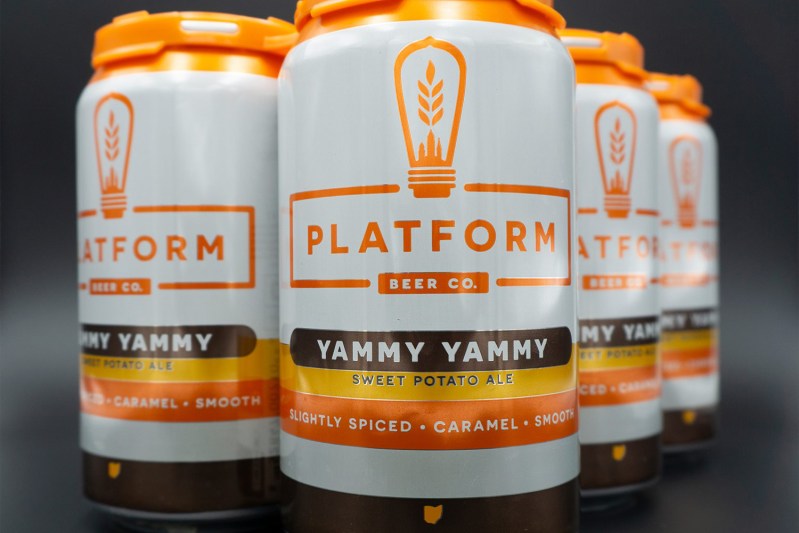 Cleveland's Platform Beer Co. makes the excellent root vegetable beer Yammy Yammy. Formerly known as Yamma Jamma, this beer features roasted sweet potatoes augmented by the complementary flavors of cinnamon, nutmeg, and clove. As the ale warms, expect the sweetness to give way to a dry earthiness belying its ingredients.
Along with brews like Carver by Fullsteam in North Carolina and Taterlicious by Georgia brewpub Moon River Brewing Company, sweet potatoes (and yams) have proven to be a delicious alternative to the now standard fall pumpkin beer, and have earned a place at the Thanksgiving table.
Editors' Recommendations