Mango season is here, which means it's time to give your cocktails the tropical fruit treatment. The vibrant yellow stone fruit affords tons of flavor and works well with a number of spirits. Mango is also incredible refreshing sans booze in a mocktail or classic mango lassi.
While we often talk about mango, as in the flavors we're reminded of when sipping an excellent Sauvignon Blanc or Riesling, we don't work directly with the fruit as much as we should. Those who live in sunny states like Florida, California, and Hawaii are fortunate enough to grow their own. But even if you reside elsewhere, mangos are pretty readily available, especially this time of year.
Before we get started, you may need a refreshed on how to cut a mango. Now, without further ado, here are some mango cocktails (and regular mango drinks) to whip up as we glide from spring into summer, in style.
Mango Peach Montenegro Spritz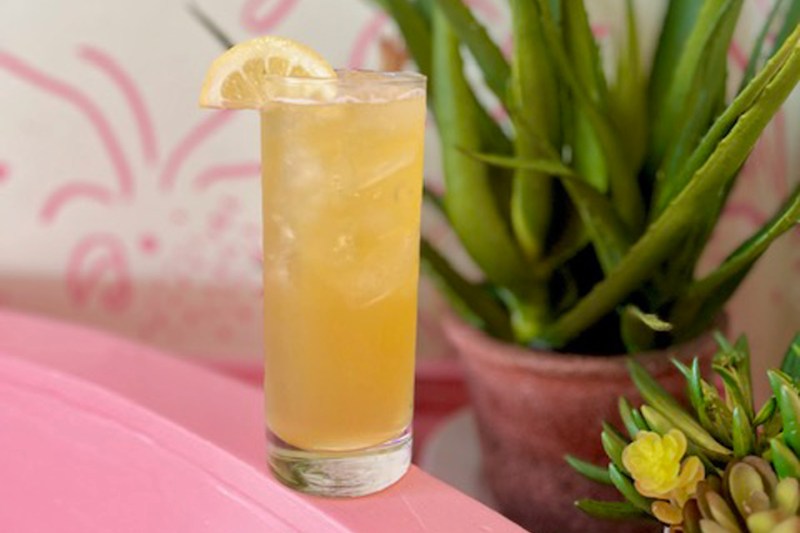 Created at Birdy's, a great NOLA bar, this spritz takes on the delicious and unique flavor of Amaro Montenegro.
Ingredients
1.5 ounces Amaro Montenegro
1 ounce Malibu Mango Rum
1/2 ounce simple syrup
2 ounces peach mango soda
Method
Prepare ingredients in a shaker.
Fill a wine glass with ice.
Pour in all of the ingredients and stir to combine.
Maui Wowie Slushie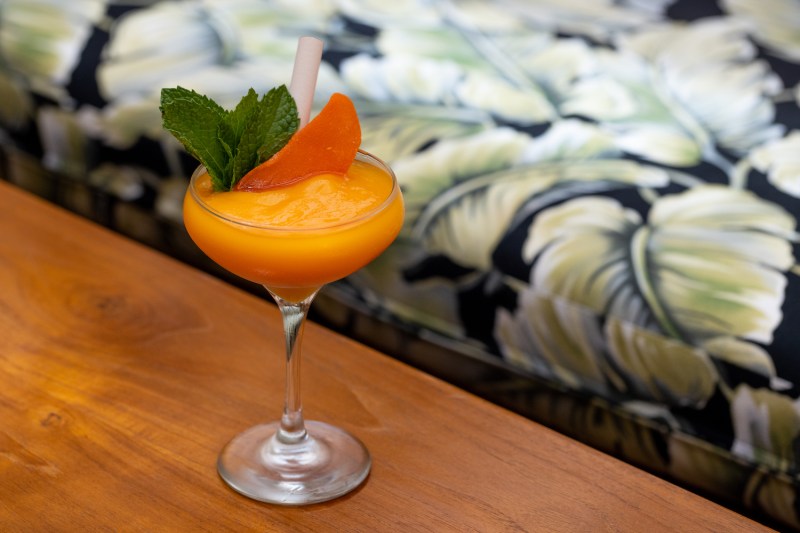 While this drink tends to be batched out on a larger scale and mixed up in a slushie machine, you can create a smaller version at home with a blender. The recipe comes from Belles Beach House in Venice, California.
Ingredients
1 part water
1 part tequila blanco
3/4 part mango syrup (equal parts Napa valley mango purée and simple syrup)
3/4 part watermelon (equal parts fresh watermelon juice, strained, and sugar)
3/4 part lime juice
Method
Combine all in a slushie machine and mix.
If using a blender, swap the water for 1 part ice.
Heliodor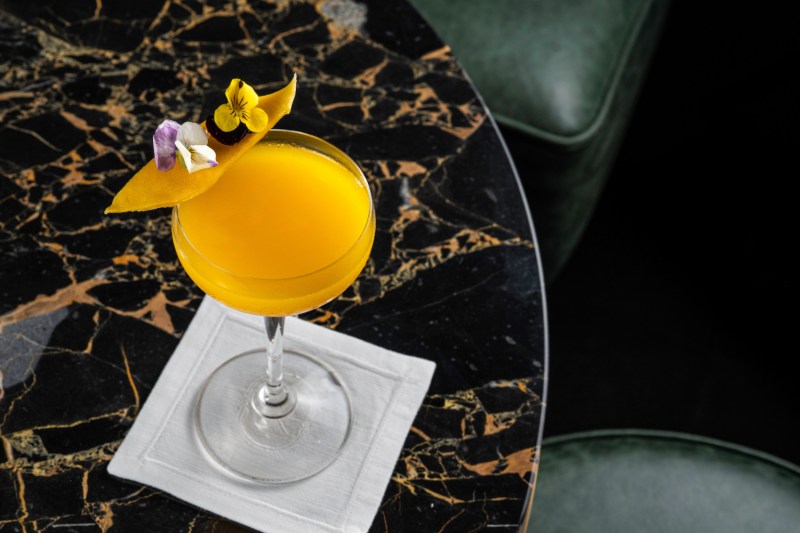 Traveling all the way from Vietnam, this cocktail was born at the Regent Phu Quoc hotel. The property is home to Bar Jade, a speakeasy that's behind some glorious drinks, like this one.
Ingredients
50 ml Sake Kagatobi Organic Junmai Infused Mango
20 ml Suntory – Haku Vodka

20 ml Giffard Crème De Fruits De La Passion
30 ml citric acid
100 grams passion fruit
50 grams dried mango
2 grams edible flowers
Method
Dry shake all ingredients and strain into a coupe glass.
Garnish with dried mango slide and flowers.
Hot in Herre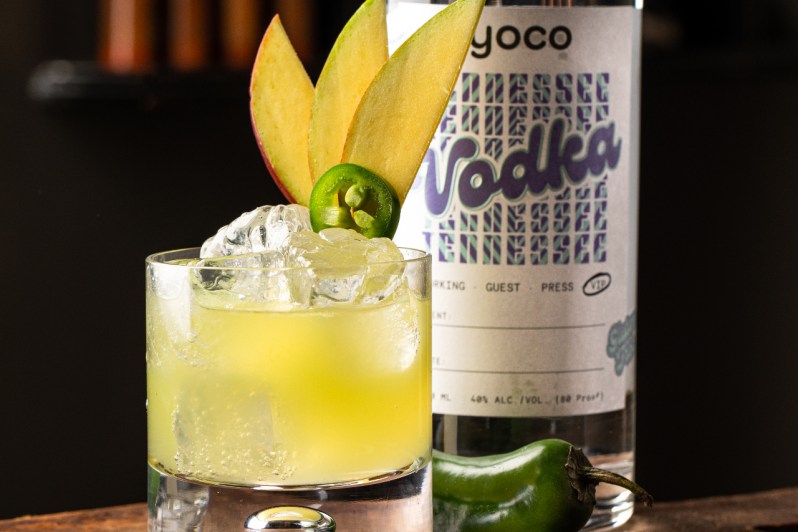 This recipe from YoCo Vodka is a nod to the Nelly song and adds some spice in the form of fresh peppers. The heat is rounded out by the cool flavors of the mango and ginger beer.
Ingredients
1 1/2 ouces YoCo Vodka
1/2 ounce lime juice
1/4 ounce mango puree
2-3 muddled fresh jalapeños
Ginger beer
Method
Combine ingredients, muddle jalapeños, and build on ice.
Top with ginger beer in a rocks glass.
Mango Basil Margarita
This mango cocktail was born in NYC, the work of Will Benedetto at Refinery Rooftop.
Ingredients
2 ounces Casamigos Tequila Blanco
1 ounce mango basil puree*
3/4 ounce lime juice
Tajin mix
Method
Shake very hard with 5-6 ice cubes.
No need to strain, just pour the entire contents of the shaker into a Tajin-rimmed rocks glass.
*Mango Basil Puree: Mix 2 ounces vodka, 1500 grams mango puree, 300 grams minced basil, and 400 grams agave.
Mango Lassi
When the heat is on, there's nothing quite like a mango lassi. The Indian drink is healthy, goes great with spicy fare, and is relatively easy to make, as this Serious Eats recipe suggests.
Ingredients
4 cups yogurt, not strained (32 ounces; 900g)
2 1/2 cups buttermilk
2 1/2 cups unsweetened Kesar mango purée
1/2 cup palm sugar syrup
1 teaspoon kosher salt
2 teaspoons fresh lime juice
Method
Mix together the yogurt, mango, buttermilk, palm sugar syrup, salt, and lime juice in a big mixing bowl.
Pour over ice and serve.
By now, you may have a new appreciation for the mango. Keep things refreshing and tropical with the best tiki drinks. Remember to hydrate and embrace the season with some great summer microadventures.
Editors' Recommendations