The concept of a brew cruise might seem a bit juvenile at first. Maybe it's the rhyming of the couplet or the similarity to the old "cruisin' for a bruisin'" expression. Regardless, the shorthand of the "brew cruise" phrase actually means something much different in the context of the modern luxury cruise.
The Brewers Association estimates that craft breweries contribute more than $67 billion to the US economy every year. In other words, people really love their craft beer. Where there are passionate fans, there is money and where there is money, there seems to be a themed cruise, allowing people to spend more money on what they love (without having to worry about driving themselves from place to place).
Below, check out some options for hitting the hop seas.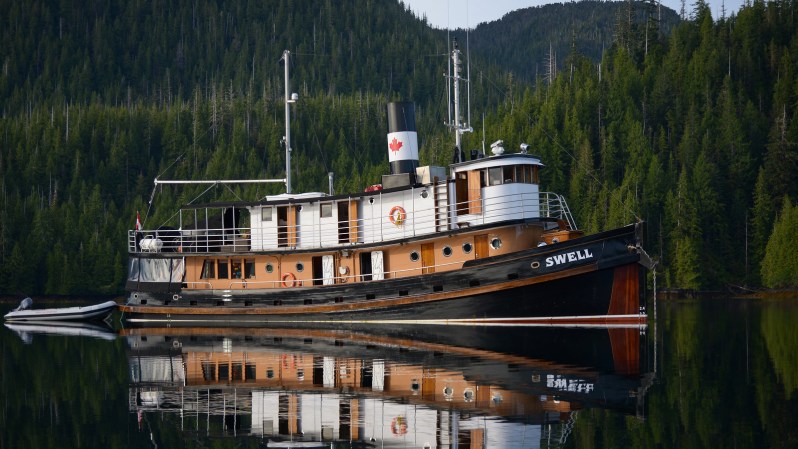 In October 2018, Maple Leaf Adventures will host an exciting small-ship brew cruise along the coast of British Columbia, Canada, where you'll sample more than 50 of British Columbia's finest craft beers, speak with experts, and learn about beer and food pairings, all aboard a classic tugboat refitted into an expedition yacht. Check out the brochure here.
If attending a niche-focused cruise doesn't fit your travel schedule, Carnival Cruise Line's the Carnival Vista is the permanent home to RedFrog Pub & Brewery, an on-board brewing facility featuring beer made right on the ship.  You can take a brewery tour with the brewmaster and then enjoy ship-exclusive brews like ThirstyFrog Port Hoppin' IPA, ThirstyFrog Caribbean Wheat, and FriskyFrog Java Stout all before heading back up to SkyRide at SportSquare, a suspended bicycle track onboard the ship. (Yes, that actually exists.)
Carnival's Horizon ship also has an onboard brewery that provides libations for Guy's Pig & Anchor Bar-B-Que Smokehouse. The "Flavortown" television personality Guy Fieri gets his own brewpub that pours a house label named Parched Pig. Parched Pig's  exclusive offerings include a smoked porter, farmhouse ale, IPA and toasted amber. Growler fills are available to take back to your cabin.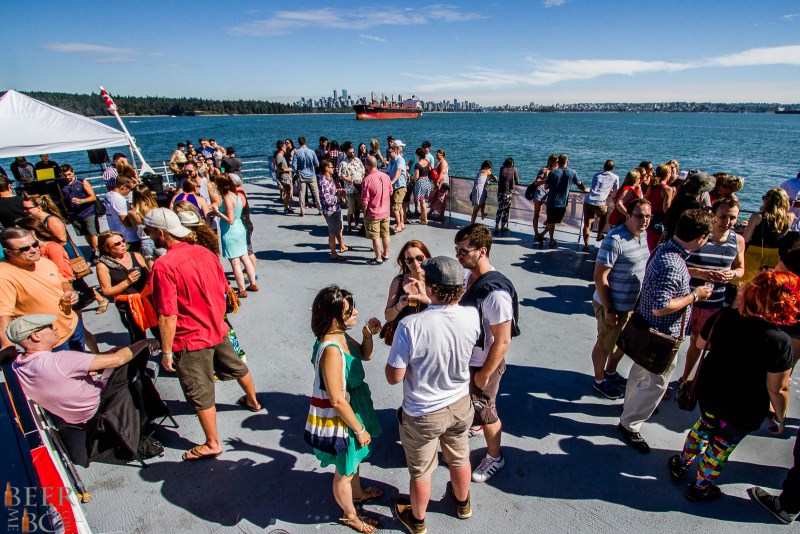 The thought of spending days at sea isn't for everyone, though. If you'd like to just take a few hours on the water to enjoy a craft beer festival, Canada has its own Craft Brew Cruise series servicing cities like Vancouver and Toronto.
When it comes down to it, beer and boating are a perfect combination. Whether it's on the lake in the summer or on the high seas on a luxury liner, drinking a delicious craft beer in the company of friends in the peaceful confines of a cruise ship is another way to enjoy your beer with the added benefit of never needing a designated driver—just make sure you aren't prone to seasickness before making your deposit.
Editors' Recommendations