Bourbon makes everything better. This is a fact of life. It doesn't matter if it's making an empty glass better (by making it not empty) or if it's being added to a sauce of some sort, in each and every instance, bourbon can help a situation.
That's why, when we have to cook something, we usually turn to something with bourbon in it. Sure, we may screw up a cut of meat from time to time, but you know what will help that? Bourbon.
Below, we've collected the best bourbon-based sauces (and then some) that you can buy online. From barbecue sauce aged in bourbon barrels to sweet syrups infused with bourbon, you can't go wrong with anything on this list.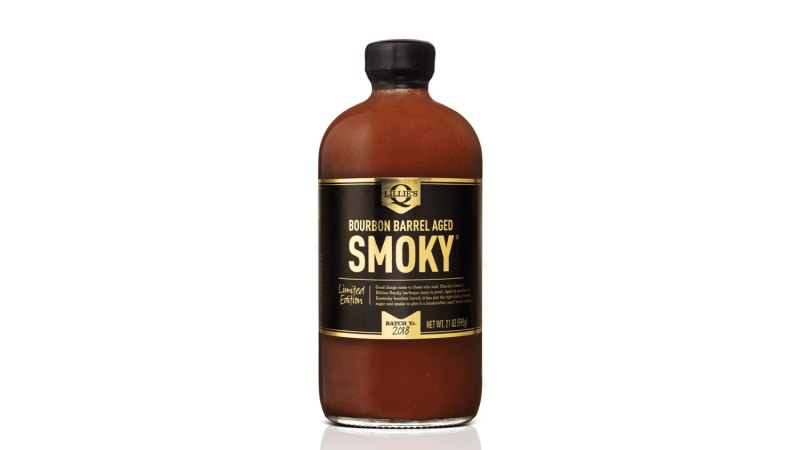 Often, bourbon barbecue sauces are bourbon-y because they have bourbon added to them. There is nothing wrong with that — in fact, we love us some bourbon barbecue sauce. Lillie's Q, though, has taken it up a notch by aging the Smoky Barbecue Sauce in bourbon barrels for six months. Talk about dedication to bourbon (and barbecue).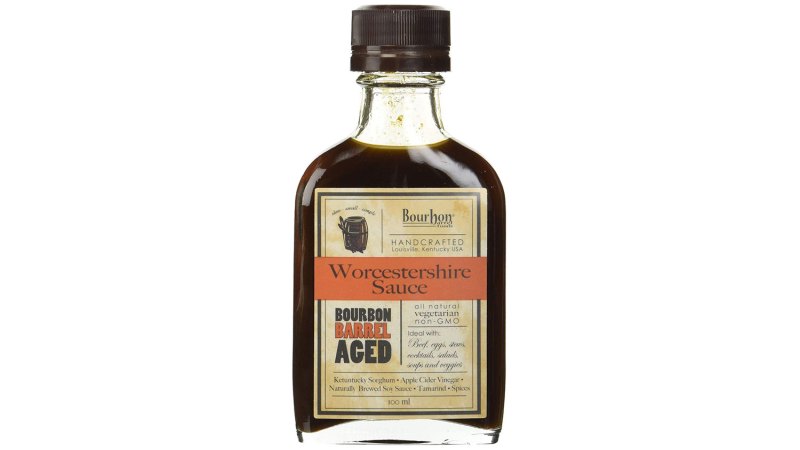 If you hadn't already guessed, Louisville's Bourbon Barrel Foods knows its stuff when it comes to the "bourbon plus other stuff" equation. Of the brand's many sauces, the barrel-aged Worcestershire sauce is the most renowned. Not only do you get the piquant notes from the Worcestershire, but you also get the somewhat smokey, oaky notes of bourbon. Win-win.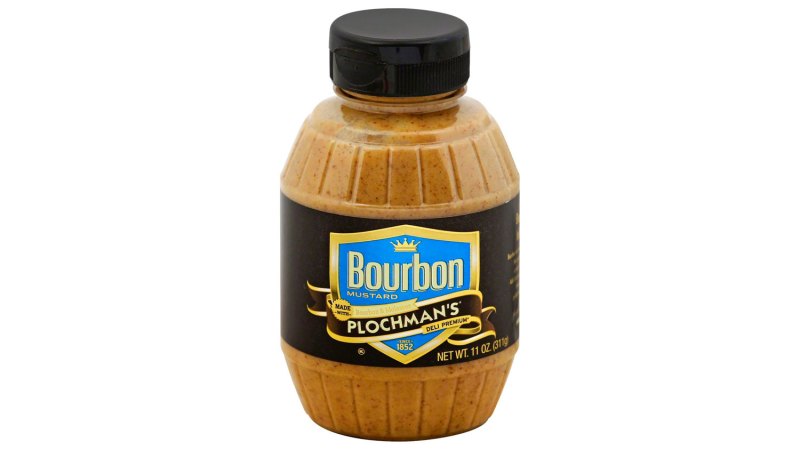 Beer and brats go together, so why not bourbon and mustard? Plochman's takes its spicy brown mustard and infuses it both bourbon and maple syrup to give it a sweet, rounded flavor. Hot pretzels (and hot dogs) will never be the same.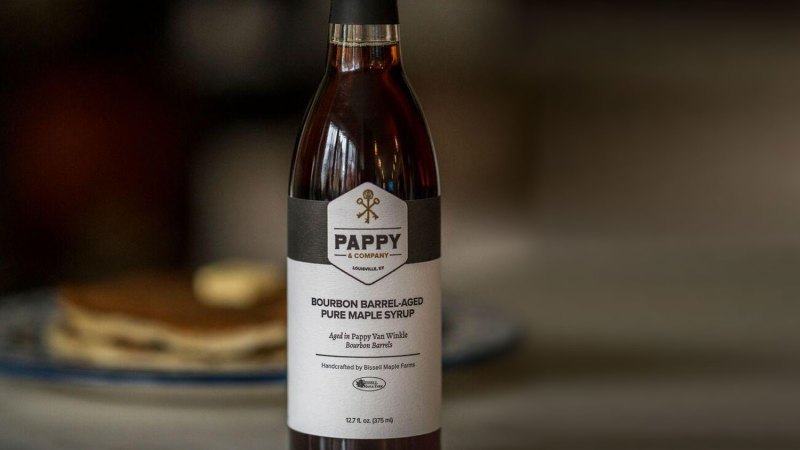 Do we really have to say anything else about this one? The name in the title should be enough here. Pappy & Company works closely with Bissell Maple Farms in Ohio, aging the farm's maple syrup in used Pappy 23 barrels. What results is sweet, beautiful, and great on more than just pancakes.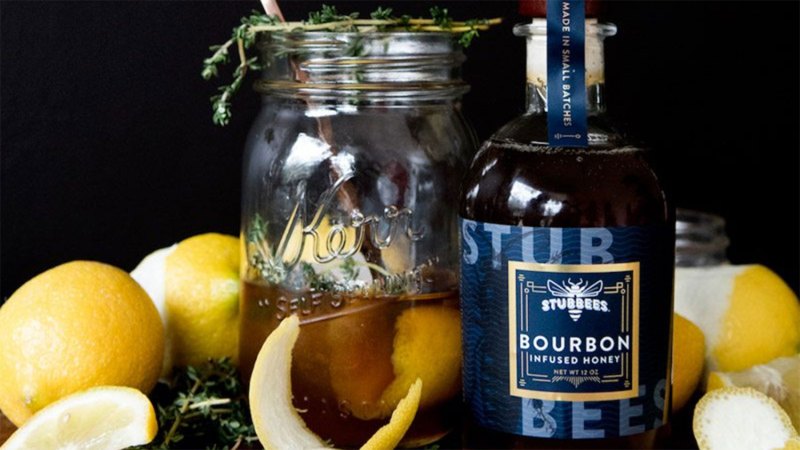 Another one in the sweet group, Stubbees' bourbon-infused honey is a match made in small batch heaven. Floral honey is infused with bourbon, making it not only great as a glaze for meat but for cocktails (hot toddies, anyone?) or literally, anything else that you can use honey in.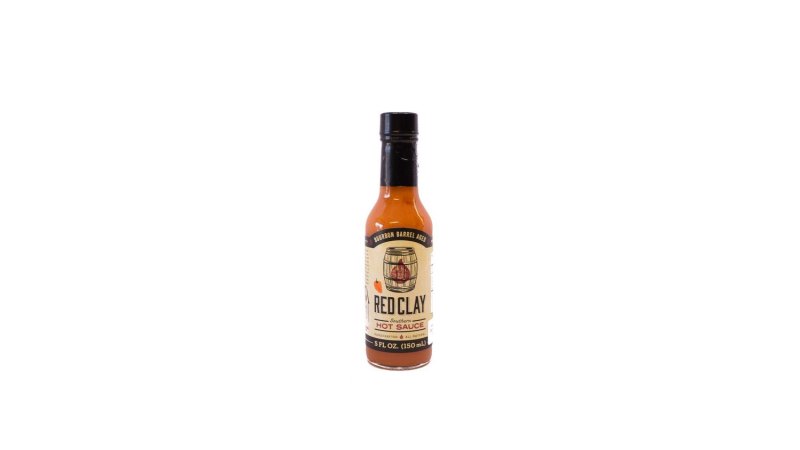 If you're not a hot sauce user, it may strike you as funny that hot sauces are often aged in barrels of some sort. Red Clay, a Charleston, South Carolina-based company, takes their sauces and ages them for two months in used bourbon barrels, giving the sauces time to not only age, but take on a wonderful complexity from time in barrels.
Brooklyn Brine didn't fiddle around with aging in barrels. Instead, for the Whiskey Sour Pickles, the company simply dropped whiskey into the brine. Working with nearby Finge Lakes Distilling, Brooklyn Brine used McKenzie Rye Whiskey to spike pickles, imparting a smoky flavor in the process. The best part? Automatic pickle backs when you're done with the pickles.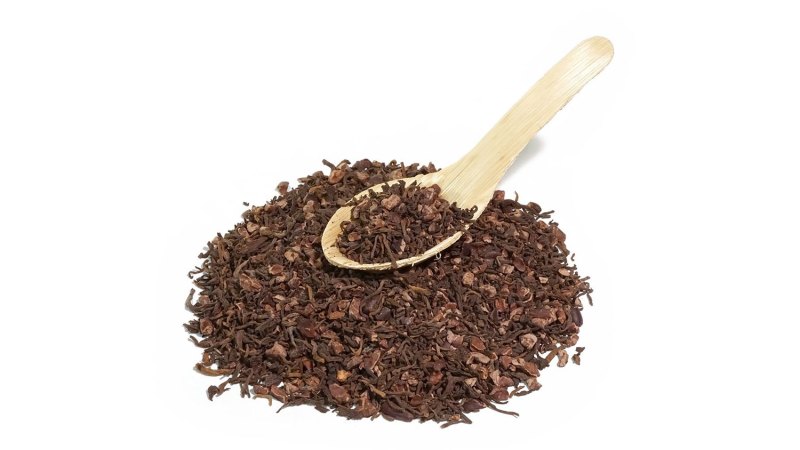 What started with dry-aging teas in whiskey barrels has expanded as the Rare Tea Company has seen demand rise. Currently, the company has teas wet-aging in rye, bourbon, brandy, and sherry barrels. These teas are pricy, but they're worth it (if you can get your hands on some).
Editors' Recommendations